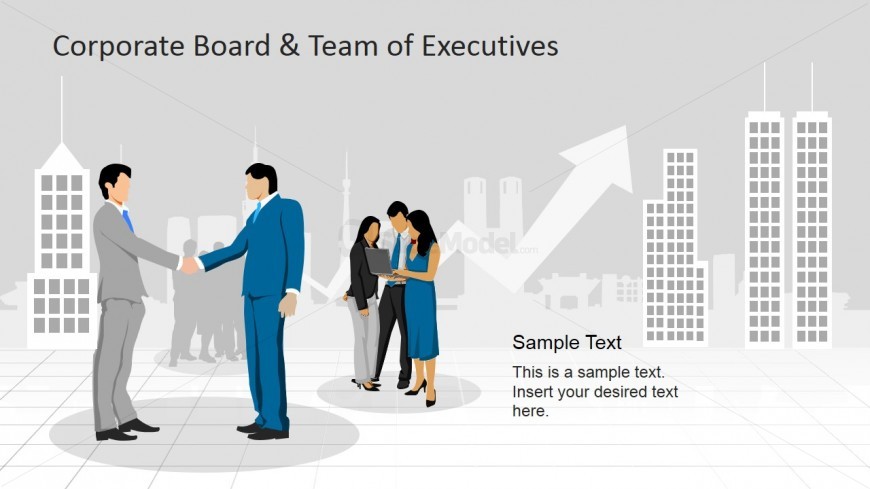 Illustrated on this PowerPoint Template is an Executives' Handshake in Skyline Background. It shows a typical corporate setup with the executives and city skyline. The two male characters are in a handshake which represents the success of the company as a result of effective teamwork. This can also symbolize a closed deal between the two parties due to great team cooperation. This PowerPoint slide is most appropriate for presentation of the company, its Board of Directors, and team of executives. The theme of co-working or team work can also be shown in this scene.
The PowerPoint clipart are easy to adapt. They may be edited to suit the preferences of the presenter. Any modification will affect their resolution, so they remain visually appealing. Details pertaining to the presentation can be added in the provided text placeholder.
Return to Corporate Board & Team of Executives Template for PowerPoint.