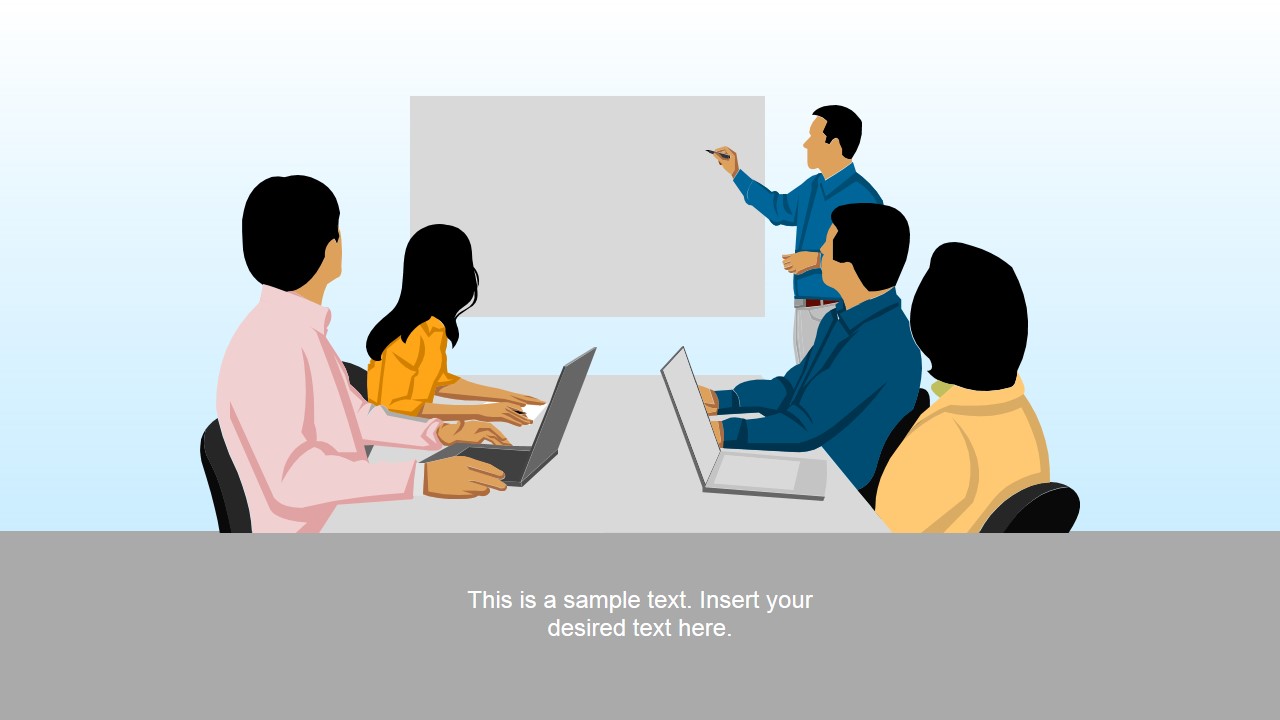 The slide design features a Conference Set-Up with Five Team Members PowerPoint Scene. This is composed of a cartoon illustration of a typical setting for executive meetings. There one male speaker who appears to be in the middle of a lecture as he is standing and gesturing toward a board. Joining the corporate meeting are four executives – two males and two females – sitting around a conference table. The caption and details for the scene can be inserted in the gray textbox at the bottom of the slide.
The PowerPoint slide can be used to describe the roles that the executive team plays in an organization. It can also be used to emphasize the importance of teamwork and communication in ensuring success in the organization. The cartoon images are 100% customizable and can be edited to suit the needs or specifications of the presenter.
Return to Corporate Board & Team of Executives Template for PowerPoint.