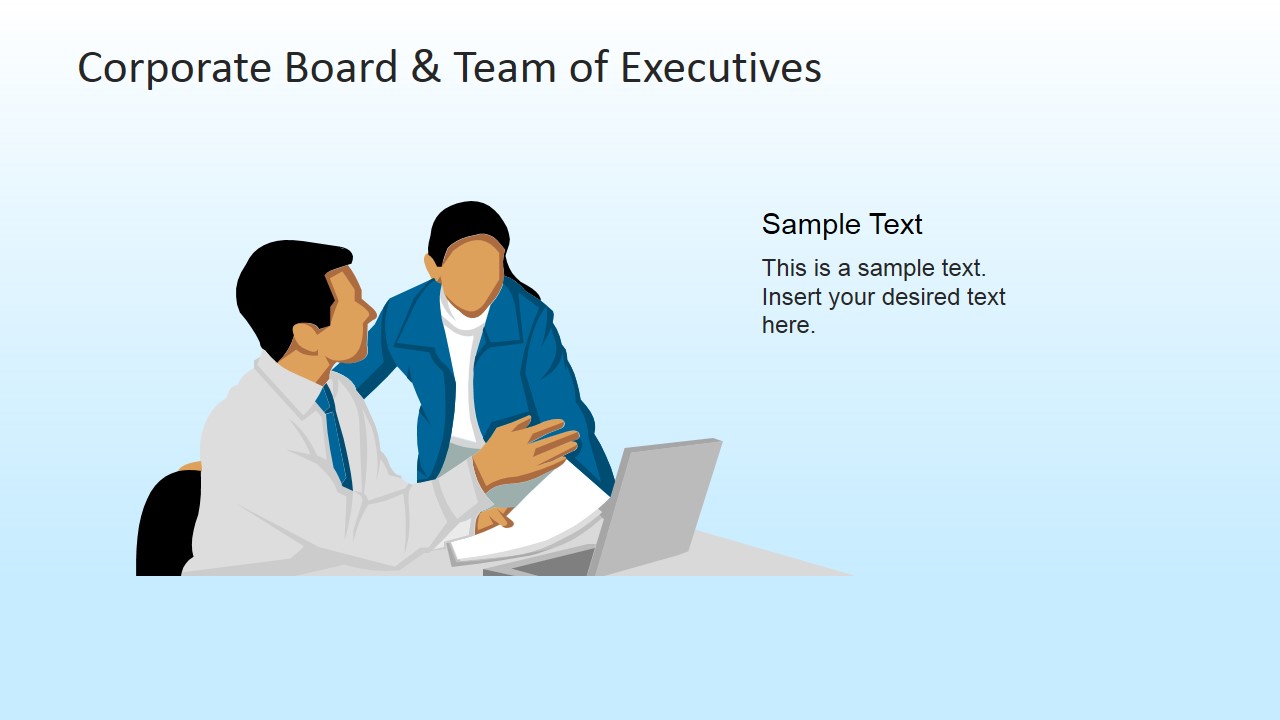 Coworkers Male and Female Executives in Discussion are presented in the PowerPoint slide. Interaction between work colleagues could mean exchanging thoughts and ideas regarding a project or task at hand. This slide is ideal for presentations that discuss the different roles and scenarios of executives in a corporate setting.
The clipart is designed not in the usual stencil silhouette but decorated with flat colors. This gives the PowerPoint slide a unique appeal that will effectively capture the attention of the audience. A text placeholder can be found on the slide design. This can be used to provide the descriptions or summary that the presenter may need. The presenter may edit the size without effect to the image resolution and add desired text on the space provided.
Return to Corporate Board & Team of Executives Template for PowerPoint.