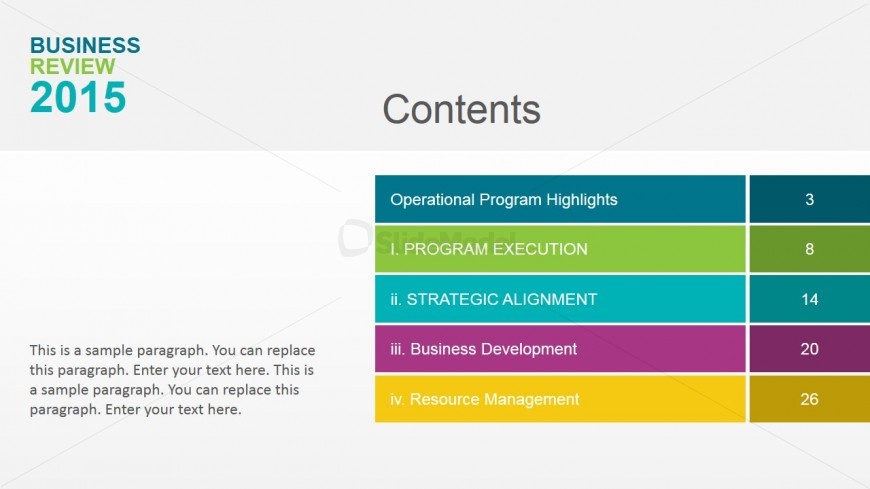 Located on the PowerPoint template is a table of content of an annual business for PowerPoint, which ma be used in business presentation wherein the company or organization and its practices are to be evaluated. The PowerPoint slide may be used as a preliminary to show an overview of the business review elements.
The main feature of the PowerPoint slide is a set of rectangular PowerPoint shapes colored blue, green, cyan, violet, and yellow, with each color divided into two parts. The section titles and headers may be inserted in the text placeholders found inside each shape, as well as their corresponding slide numbers. Beside this is a text placeholder where a summary or short description may be inserted. At the top of the PowerPoint template are labels marked "business review 2015" and "contents". The PowerPoint objects are 100% customizable to suit the presenter's preferences.
Return to Business Review PowerPoint Template.