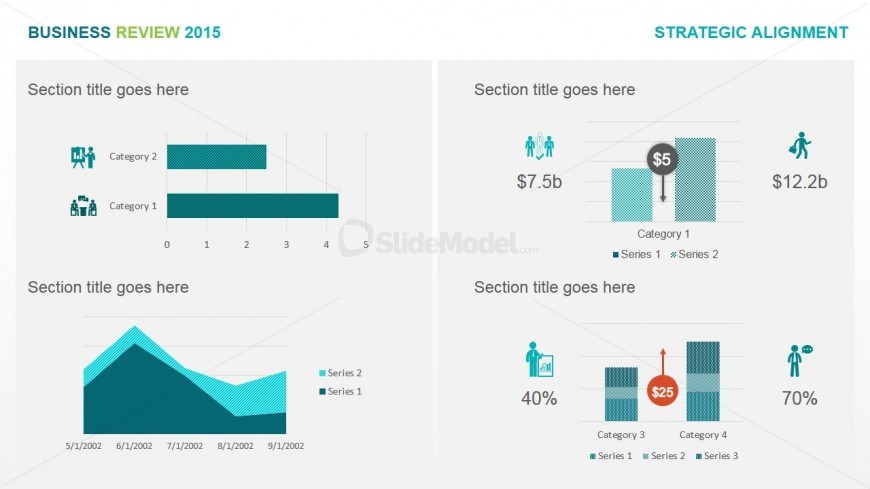 Locate on the Office template are strategic alignment top KPIs which may be used to show an overview of business statistics that are important in making marketing and management decisions. It may also be utilized in business presentations which aim to update key board members of the current financial status of the company.
The PowerPoint slide contains four different graphs and charts, including a bar chart, and area chart, a column chart. Each of these PowerPoint graphics are found in a blue-cyan color scheme, and have corresponding text placeholders where titles and labels for the axes and legends may be inserted. The PowerPoint objects are 100% customizable to suit the presenter's needs and preferences.
Return to Business Review PowerPoint Template.