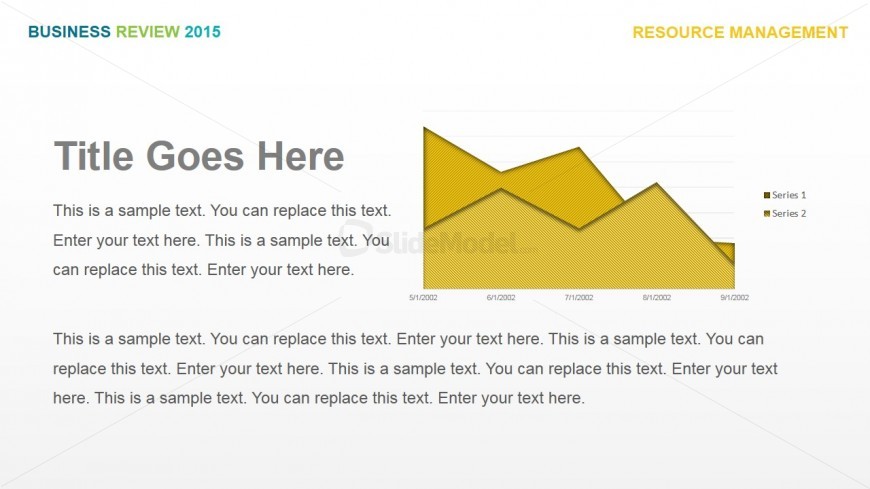 Shown on the Office template is a PowerPoint slide graphic with staff time report per project portfolio, presented with the use of an area chart. The slide design, which may be used to project these staff time data, may be utilized by the business organization to show the performance of their employees in relation to the success rates of their projects. It may be helpful for human resource personnel evaluations.
The main feature of the PowerPoint slide is an area chart in yellow hues, near the upper right corner of the slide design. Beside and around it are text placeholders for the title of the PowerPoint template, as well as the explanations and discussion regarding the presented data. All PowerPoint objects are 100% customizable to suit the presenter's needs and preferences.
Return to Business Review PowerPoint Template.