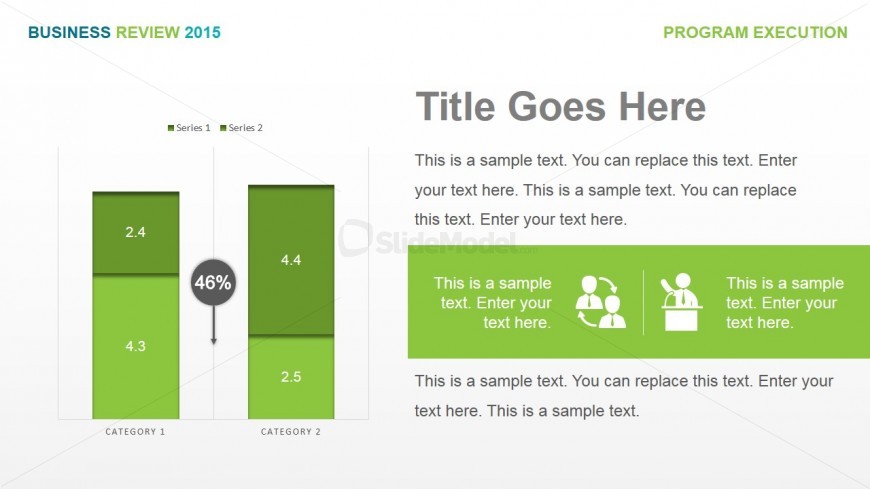 The data-driven column stacked chart infographic for PowerPoint may be used to show statistical information which are important in certain corporate presentations such as marketing presentations. It may also be used to show relevant information which affect key financial elements.
The main feature of the PowerPoint slide is a stacked column chart, with each bar divided into two segments. Percentages may be found separating the two bars. To the right of this diagram is a set of text placeholders where explanations and discussion may be inserted, as well as a title shown in a larger text size. At the center of this set is a green PowerPoint shape containing two other text placeholders and two generic people icons. All PowerPoint objects are 100% customizable to fit the presenter's preferences.
Return to Business Review PowerPoint Template.