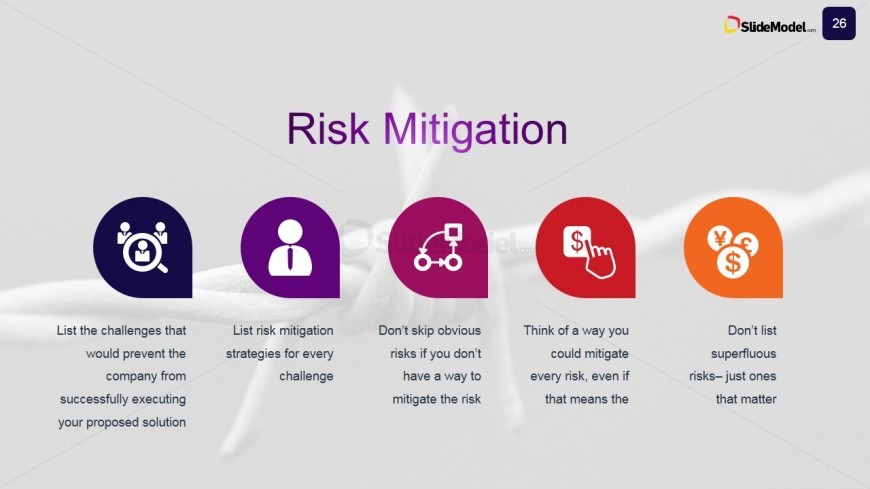 The PowerPoint template shows a risk mitigation plan case study slide design, which may be used to present an overview of different risk reduction strategies and techniques which the business organization is planning or is currently implementing in practice.
The slide design features a set of five dialog box PowerPoint shapes of different colors, blue, violet, red violet, red, and orange. Each of which contains generic business icon, such as an office worker, a flow chart, and currency, and has a corresponding text placeholder where descriptions for each element may be inserted. At the top of the PowerPoint template is a text placeholder labeled "Risk Mitigation", which may be replaced with a more suitable title for the presentation design if the presenter wishes. All PowerPoint objects are 100% customizable to suit the presenter's needs and preferences.
Return to Business Case Study PowerPoint Template.