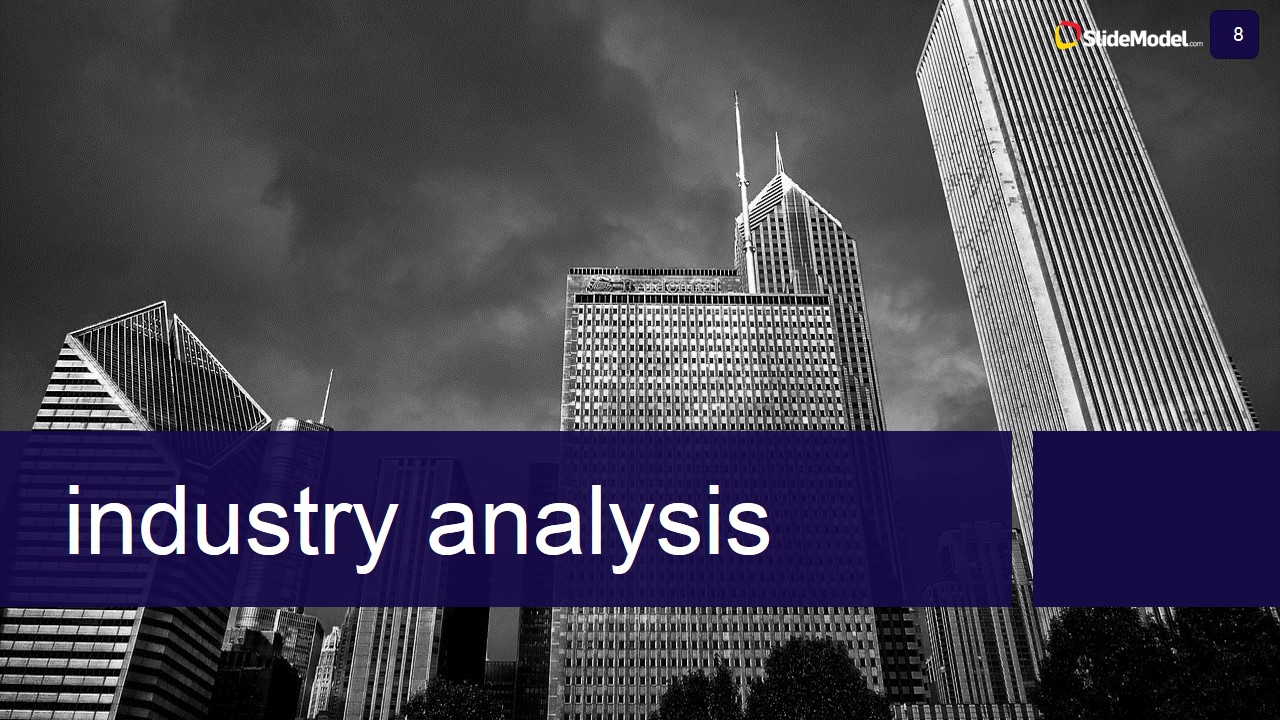 This industry analysis PowerPoint slide may be used as a cover, or introductory, slide to a presentation involving the mentioned topic, in discussions such as those for comprehensive business and market profiles, which are helpful in guiding future business operations.
The presentation background features a view of skyscrapers which are most commonly associated with corporate business. Near the center of the PowerPoint template is a violet rectangular PowerPoint shape with an adjusted transparency. The PowerPoint shape contains a text placeholder where the slide title "industry analysis" may be found. All PowerPoint objects are 100% customizable to suit the presenter's needs and preferences.
Return to Business Case Study PowerPoint Template.