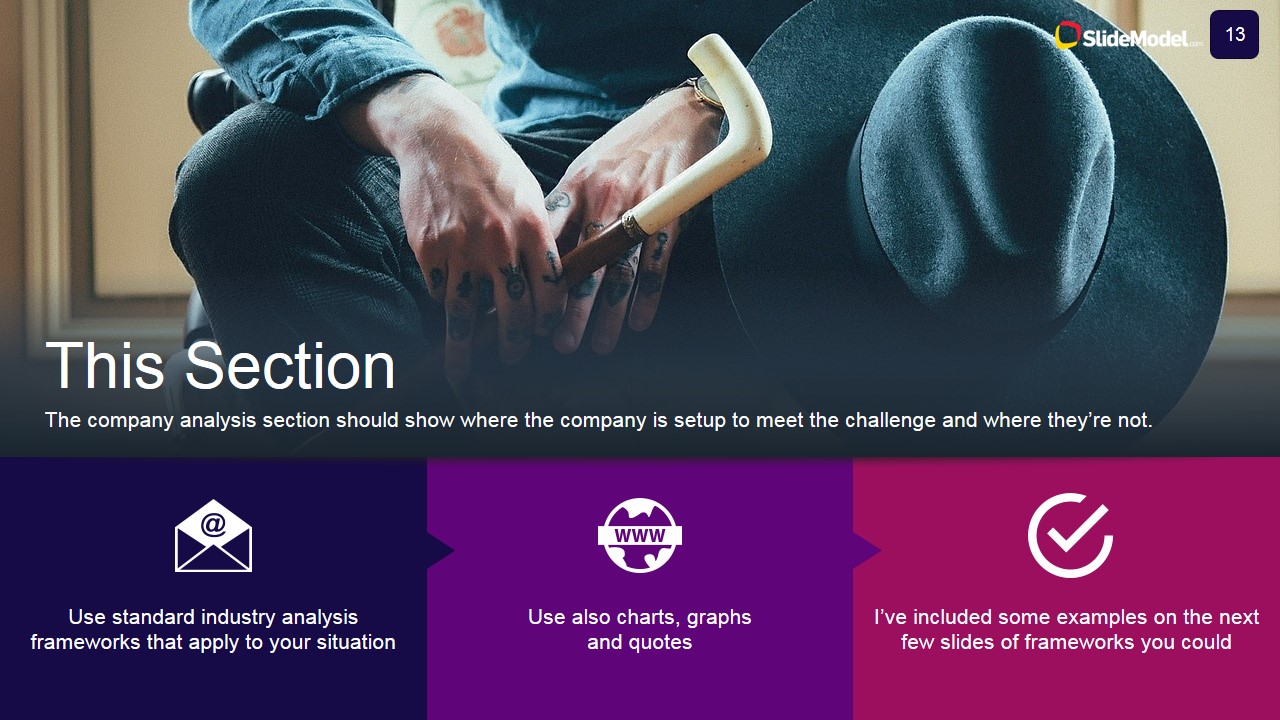 Featured on this PowerPoint slide is a company set up analysis for case study in PowerPoint, which may be used to show an overview of a detailed explanation and analysis of a business situation to be presented to the key organization members.
The PowerPoint template is divided into two parts, with the upper part taking up more space than the lower. A stock photo of a man with a Stetson and a cane is shown at the top of the slide design, including a text placeholder where the section title and a short summary may be inserted. The bottom section of the PowerPoint slide is divided into three segments, colored blue, violet, and red violet, with each segment containing a generic icon for an e-mail, the World Wide Web, and a check mark. Below each icon is a text placeholder where descriptions may be inserted. All PowerPoint objects are 100% customizable to suit the presenter's needs and preferences.
Return to Business Case Study PowerPoint Template.