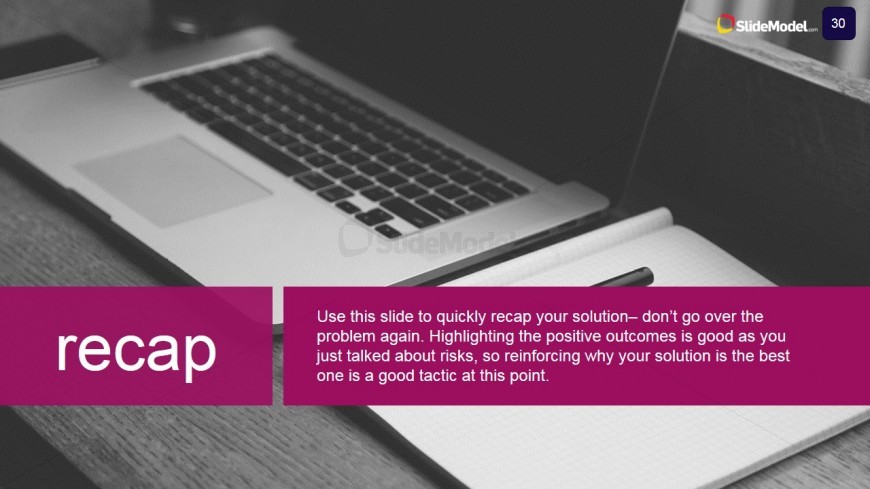 The case study recap slide found on this PowerPoint template may be used to provide a quick summary of the entire presentation design so as to reconcile the objectives of the presentation with the information which has been presented to the members of the business organization.
The presentation background is a grayscale stock image of a laptop beside a notebook and pencil, both of which are on a wooden table. Near the bottom of the PowerPoint template are two violet rectangular PowerPoint shapes, one which contains the title "recap," while the other contains a text placeholder where the summary may be inserted. All PowerPoint objects are 100% customizable to fit the presenter's needs and preferences.
Return to Business Case Study PowerPoint Template.