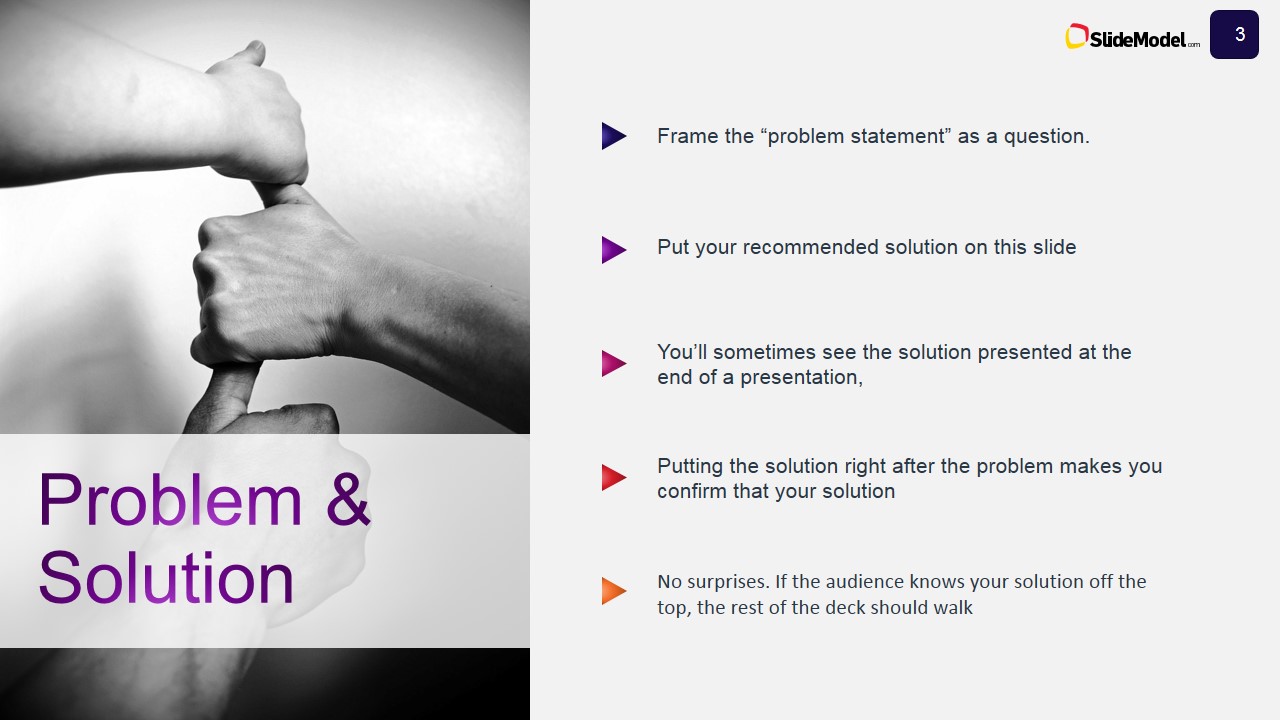 The Problem and Solution Slide allows the presenter to describe the case "pain" for the customer. It is suggested to frame the problem as a question to answer with your solution. Frame the solution in this slide. Try to be visual. The main idea of presenting the solution right away the case start to be described is to generate the storytelling process. Describe the end of the story in high level, to generate interest, enthusiasm and engage the audience in the process followed during the case analysis to reach the conclusion. If the presenter dilates the solution, the audience will lose interest, generating the presenter to speed up to the tipping point without the right engagement.
The slide is 100% editable. The user can replace the background image with a high quality vector from our gallery or with a meaningful image of the suggested solution.
Return to Business Case Study PowerPoint Template.