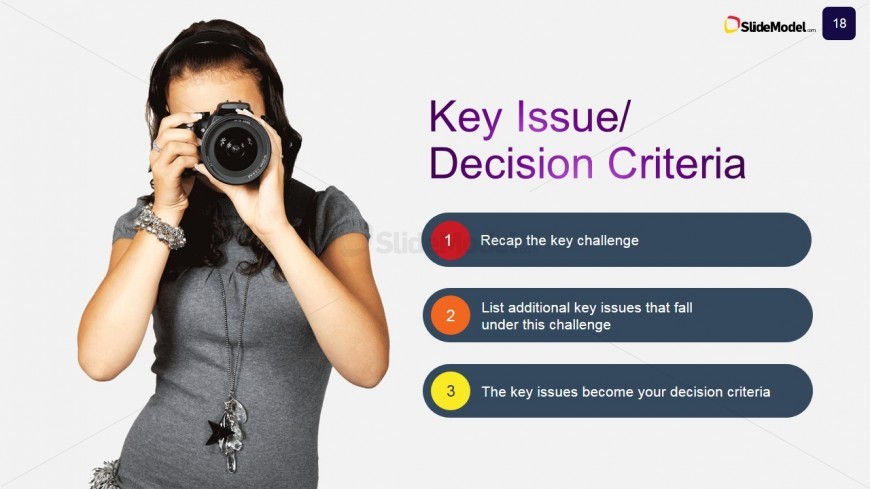 Located on the Office template is a case study key issues slide for PowerPoint which may be used to emphasize the three main elements to be presented to the business organization. It may be used to provide an outline for the succeeding slides and give the audience an overview of the topics to be covered in the presentation design.
The PowerPoint slide features a stock photo of a female photographer in gray clothing. It also contains three items placed inside separate PowerPoint graphics. These items include a number enclosed in a circular PowerPoint shape colored in either red, orange, or yellow, and a text placeholder where the information may be inserted. Above these is a text placeholder, with violet text, where the title for the PowerPoint template may be placed. All PowerPoint objects are 100% customizable to fit the presenter's needs.
Return to Business Case Study PowerPoint Template.