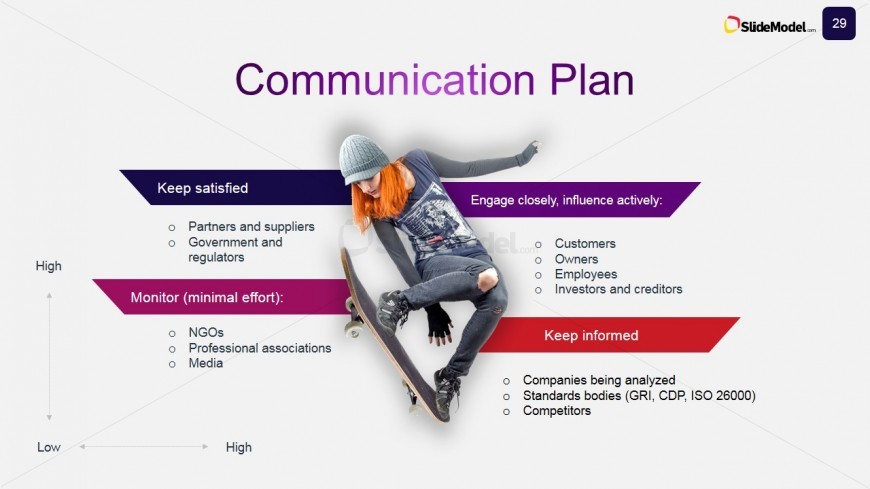 The Case Study Communication Slide Design is most suitable for business reports. With this, the management will be able to improve corporate profits and factory production. The user can use the slide as a venue for presenting different marketing and operation strategies.
At the center of the slide is a graphic of a woman on a skateboard. This can be used to emphasize close customer relations. Four text boxes are found around the PowerPoint graphic. These can be used to show specific information about the marketing plan. The data may include prioritization for different goals. All PowerPoint objects are 100% editable. They may be edited to suit the presenter's needs and preferences.
Return to Business Case Study PowerPoint Template.