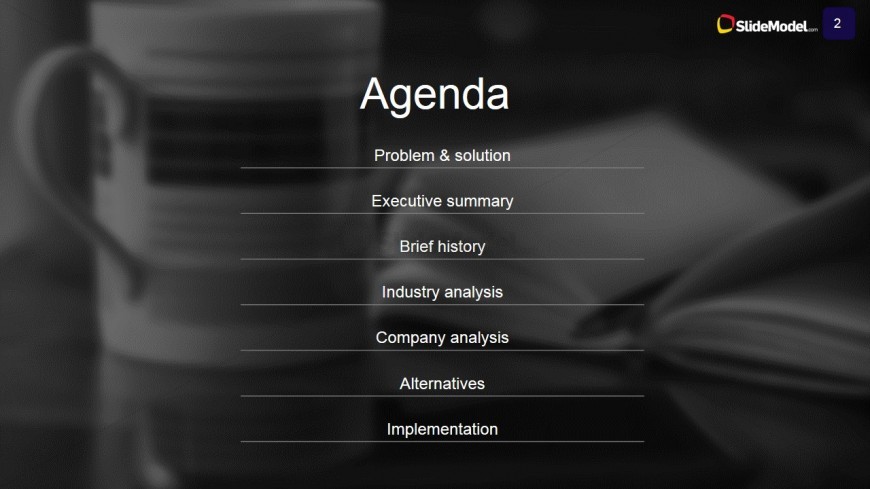 This slide presents an editable Case Study Analysis Agenda. It allows the presenter to set the audience's expectations from the presentation. It also prepares the audience for different topics in the report. However, the slide only acts as a supplement, and may be deleted in case of time constraints.
The presentation background features the surface of an office table. This includes a blurred photo of a coffee mug and a journal or book. The agenda is located in the middle of the slide. The text and labels are centered to be brought to focus. Each of the texts are editable and the background picture can be changed to relate better to the topic of the presentation. All PowerPoint objects are 100% editable to suit the presenter's needs and preferences.
Return to Business Case Study PowerPoint Template.