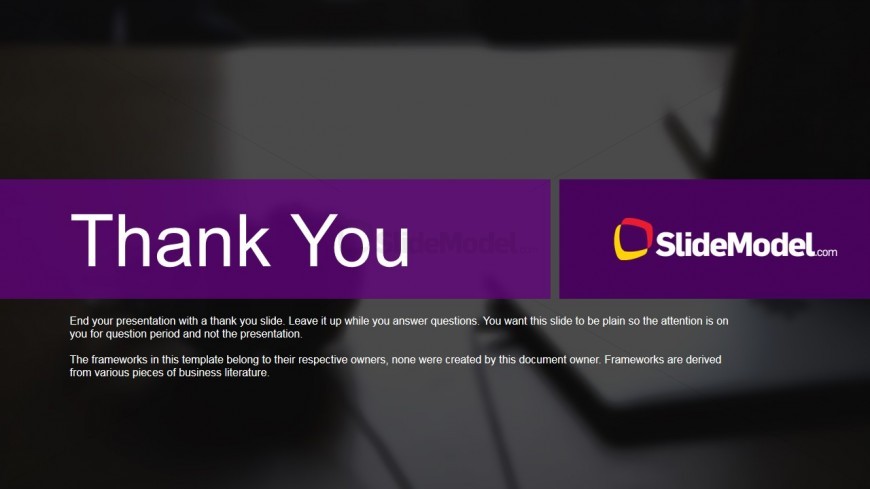 Featured on this PowerPoint slide is a case studies thank you page, which may be used at the end of the PowerPoint presentation as a conclusion, and as a filler slide while the key members of the organization are set to answer questions on the information found in the presentation designs.
It shows an office table in grayscale in the presentation background, so as to draw attention to the two violet text boxes found at the center of the PowerPoint slide. These text boxes contains a Slide Model logo, and a text placeholder with the words "thank you". The text placeholders found below the left text box may be inserted with conclusive statements such as references and acknowledgements. All PowerPoint objects are 100% customizable to suit the presenter's needs and preferences.
Return to Business Case Study PowerPoint Template.