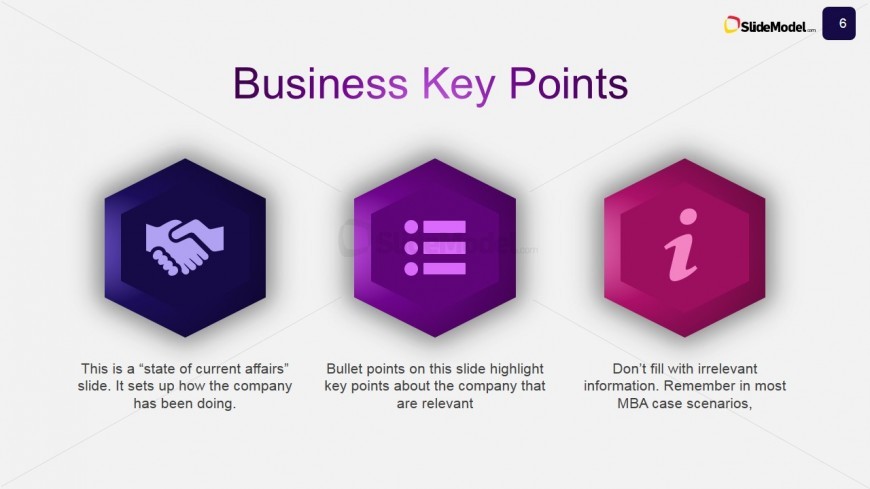 The Case Studies PowerPoint Template can be used as a Business Key Points Slide. The three hexagonal shapes on the slide design can represent elements in a business plan. This slide can be considered as an overview of the current state of affairs. Its setup shows how the company is performing, with the use of convenient graphics.
This slide contains high quality hexagonal tiles. The three slides contain minimalist icons. They included symbols for handshakes, bullet lists, and information. The PowerPoint shapes are accompanied by text placeholders. This clipart is 100% editable, allowing the user to modify its appearance and reuse them in existing presentations.
Return to Business Case Study PowerPoint Template.