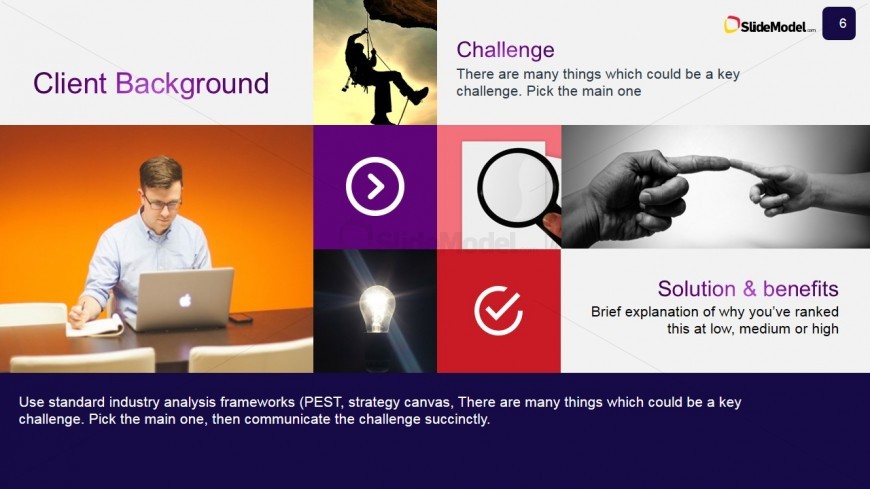 Found in the Office template is a Client Background PowerPoint Slide Design. It intends to describe the case experience of a customer. Specifically, it refers to someone who has benefited from the case study. The presentation may include the client's challenges in corporate interaction and their corresponding solutions.
The slide contains a collage of text boxes of varied sizes. They contain images, text placeholders, and icons. The PowerPoint graphics may be used to provide context for the presentation. The pictures can be replaced with the user's own stock photos or vector drawings. All PowerPoint objects are 100% editable to suit the user's preferences and needs.
Return to Business Case Study PowerPoint Template.