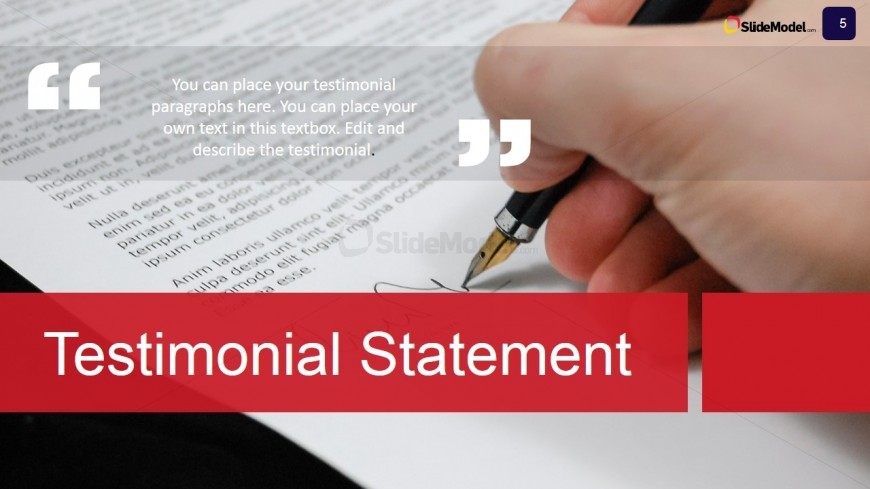 The Case Study Testimonials PowerPoint Slide can be used in marketing reports. It may be used in business case studies to show customer and employee feedback. The presenter may use the information to support new marketing proposals. This slide is ideal for presenting powerful insights that will drive the market analysis.
The PowerPoint slide contains two red rectangles. These are presented as part of a banner near the bottom of the slide. The longer of the two contains a label marked "Testimonial Statement". Above this is another banner, albeit transparent. It features two quotation marks and a text placeholder. This may be used to show an excerpt from the testimonial as introduction. The PowerPoint objects are 100% editable to suit the presenter's needs and preferences.
Return to Business Case Study PowerPoint Template.