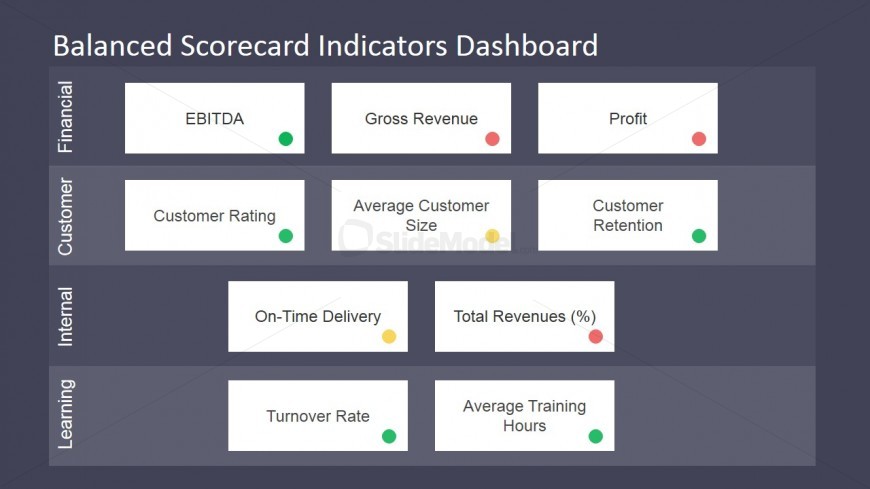 The PowerPoint Template for Business Strategy shows 4 groups in the balanced scorecard along with the elements related to each group. These are the 4 perspectives of a traditional balanced scorecard. There are also 4 processes related to these perspectives, such as financial, customer, internal, and learning.
The PowerPoint graphics is great for presenting the company's business strategy in implementing its targets. The design may also be used in business presentations to feature important statistical data and financial ratios. The PowerPoint objects are 100% customizable, and may be modified to suit the presenter's needs and preferences.
Return to Balanced Scorecard Indicators Dashboard.