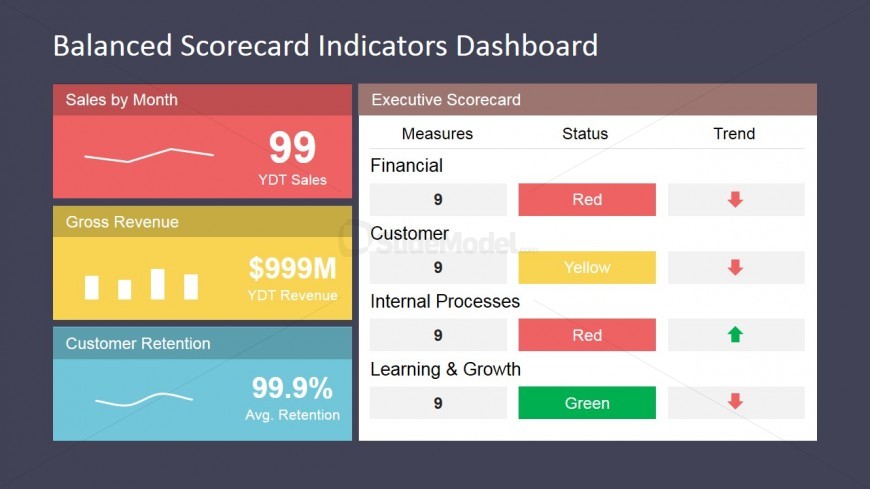 The PowerPoint Template for Balanced Scorecard Presentation shows the customer aspect of the balanced scorecard. Its related components are arranged vertically at the left side of the slide design. The executive scorecard to the right contains relevant financial and statistical information. The scorecard contains three columns, labelled measures, status, and trend, reflecting key visual cues for a quick summary of the data.
Ideal for presenting a brief report of the company's financial standing, the PowerPoint slide showcases graphics and text boxes in a colorful and well-organized manner, without overpowering the important data. The PowerPoint objects are 100% editable. They may be customized to the presenter's preferences.
Return to Balanced Scorecard Indicators Dashboard.