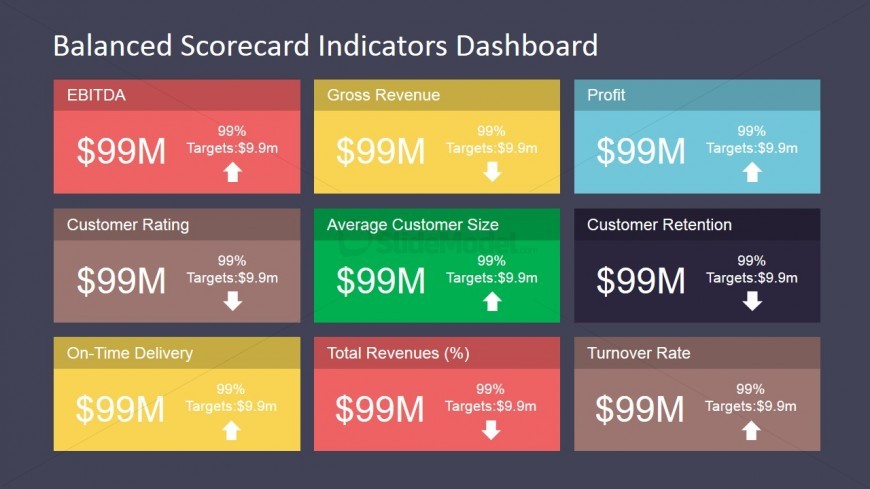 The Performance KPI Presentation in PowerPoint located in the PowerPoint template may be used to provide employees with key performance indicator scorecards which break the traditional way of managing people. This type of decentralization technique not only increases management efficiency across the board but also strengthens employee morale by encouraging trust towards employees.
Contained in the slide design are nine rectangular PowerPoint shapes which contain several financial and statistical information such as EBITDA, Gross Revenue, Profit, Customer Rating, Average Customer Size and other relevant information. All PowerPoint objects are 100% editable to suit the presenter's needs and preferences.
Return to Balanced Scorecard Indicators Dashboard.