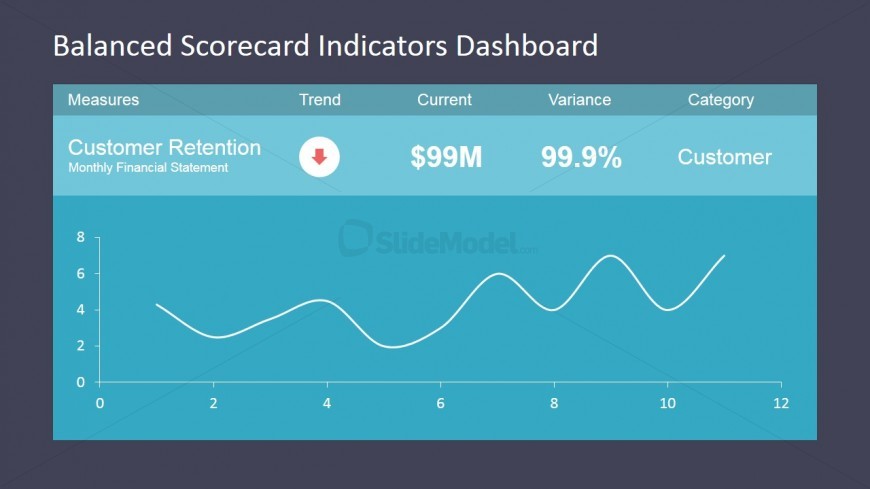 The PowerPoint template features Education and Knowledge as the Baseline for Growth, which may be used to represent a balanced scorecard that assists in the company's strategic learning. The scorecard mechanics enables the decision makers to forecast the strategic learning of the company. The scorecard also allows to periodic evaluation on the efficiency of the company's strategic learning process. For example, the efficiency of a training that was set to increase up-sell from employees can be measured and reviewed every week. This way, the decision makers will be able to identify whether or not the training is effective or if it needs to be revised.
The main feature of the PowerPoint slide is a cyan-colored rectangular PowerPoint shape, containing a line graph, and several text placeholders where financial and statistical data may be inserted. All PowerPoint objects are 100% editable to suit the presenter's needs and preferences.
Return to Balanced Scorecard Indicators Dashboard.