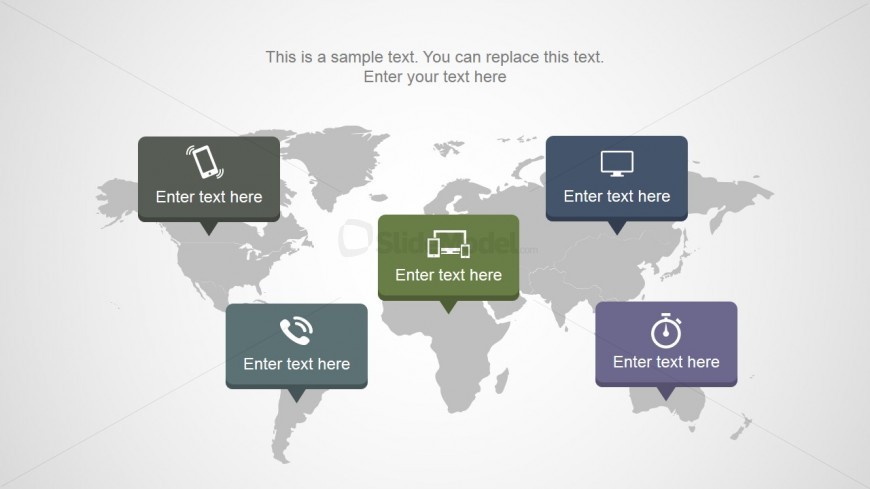 Featured on this PowerPoint slide are pastel color callouts on a world map. The positioning of these callouts – being on five separate international locations – may be used to represent five key areas in global business operations.
The callouts have different colors, black, light blue, green, dark blue, and violet, and are located on different continents, North America, South America, Africa, Asia, and Australia – implying that the base of the operations are in Europe. The PowerPoint callout graphics also contain generic communication icons, such as a smartphone, a telephone, personal computers, and a stopwatch. The world map in the presentation background is found in gray. An explanation or a short description for the PowerPoint slide may be inserted in the text placeholder found at the top of the slide design. All PowerPoint objects are 100% editable to suit the presenter's needs and preferences.
Return to Animated Project Plan PowerPoint Template.