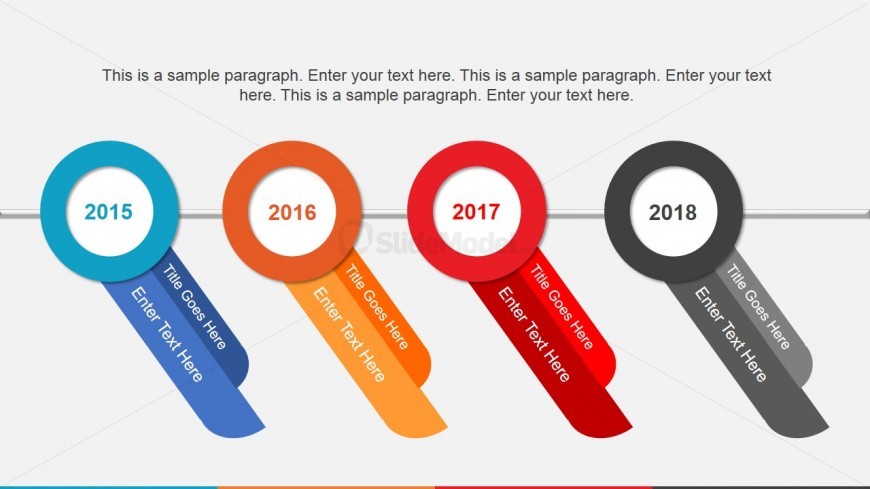 The PowerPoint slide features an animated timeline template design which may be used to show the goals and plans of a business organization for each year found on the timeline. Each year appears as a circular PowerPoint graphic with a thick colored border, such as blue, orange, red, and black, with the corresponding year located inside the circle. The circles are found in a progression on a string-like graphic, so that the years appear to be hung on the string.
Each PowerPoint graphic representing the years also have two blue text placeholders, one smaller than the other, where the title and a short description may be inserted. A detailed explanation for the PowerPoint slide may be inserted in the text placeholder at the top of the slide design. The PowerPoint objects may be modified to suit the presenter's needs and preferences as they are 100% editable.
Return to Animated PowerPoint Template.