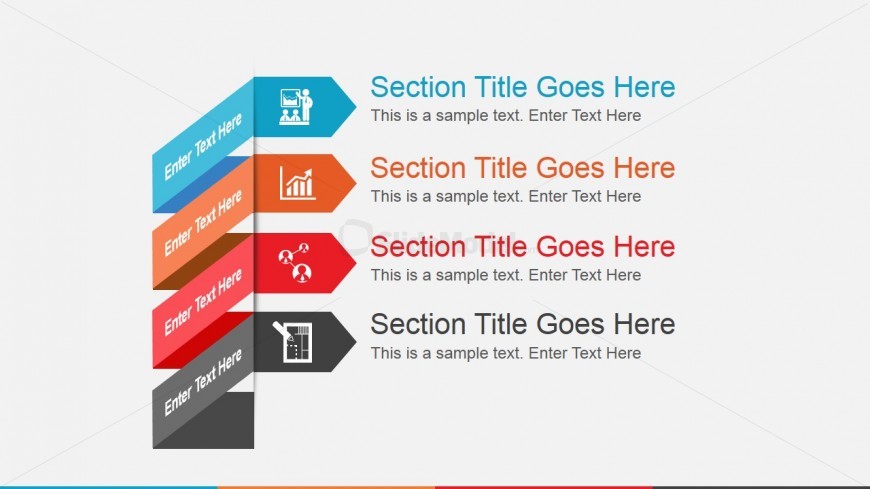 This animated agenda slide design for PowerPoint may be used to present a set of key discussion topics for professional business meetings. Each item on the agenda may be represented by the rectangular banner arrows show at the left side of the PowerPoint slide.
Each banner arrow has a different color, blue, orange, red, and black, and contains a generic business icon and a text placeholder where labels for the agenda may be inserted. The arrows appear to be twisted into three parts, with the icon at the end, and the text placeholder in the middle. Each item is accompanied by a set of text placeholders, where the title, highlighted in a color corresponding to the item, and a short descriptive statement may be placed. All PowerPoint objects are 100% editable to suit the presenter's needs and preferences.
Return to Animated PowerPoint Template.