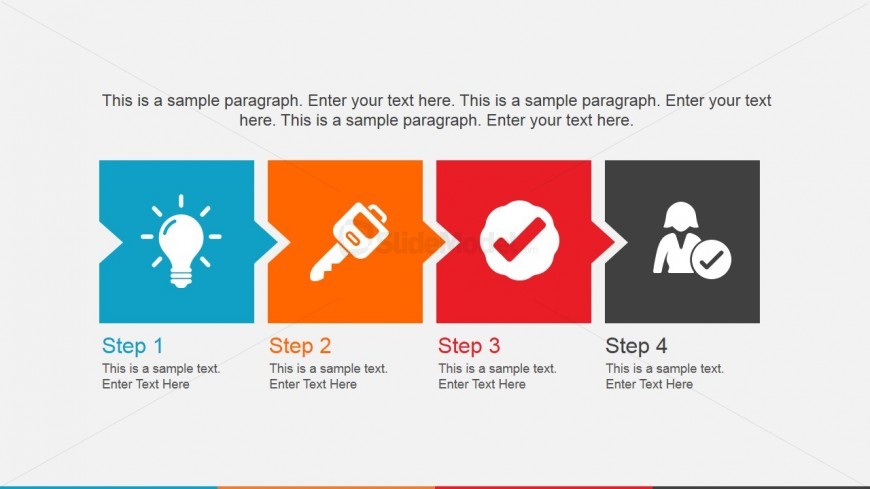 The Office templates consists of 4 icons in a row in a PowerPoint slide, which may be used to show a series of business procedures with four major steps. Each step is represented by a generic icon, such as a lightbulb, a car key, a checkmark, and an office worker.
The icons are placed inside square text placeholders which are connected to each other by small arrows found on the side of each PowerPoint shape. Each icon also has a label, from Steps 1 to 4, and a text placeholder where descriptions for each stage may be inserted. A summary of the entire slide design may be inserted in the text placeholder found at the top of these PowerPoint graphics. The PowerPoint objects are 100% editable to suit the presenter's needs and preferences.
Return to Animated PowerPoint Template.