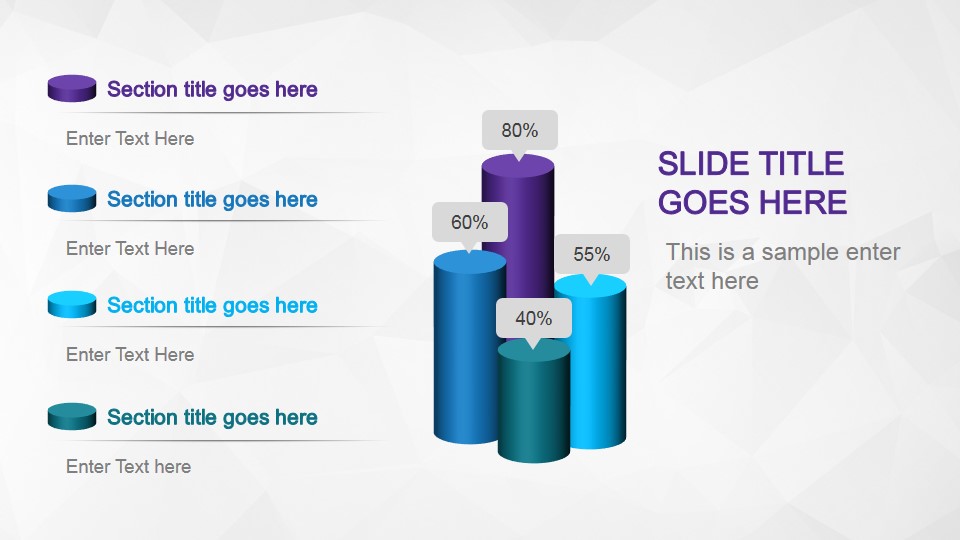 The cylinder bar chart slide design for PowerPoint found on this Office template may be used as a creative alternative to present important statistical and financial business data through the use of a chart.
The bar chart is made up of four differently-colored cylindrical bars, green, light blue, dark blue, and violet, which have corresponding dialog boxes containing their respective percentages, which may stand for consumer or market shares. The legend may be found at the left side of the PowerPoint slide, where one can find a sample of each bar, as well as a section title corresponding to the bar's color. Additional information may be added to the text placeholder found at the bottom of each legend. A title and the accompanying subtitle or description may be inserted in the text placeholder found to the right of the bar chart, with the title highlighted in violet. All PowerPoint objects are 100% editable to fit the presenter's needs.
Return to Animated Flat Business PowerPoint Template.