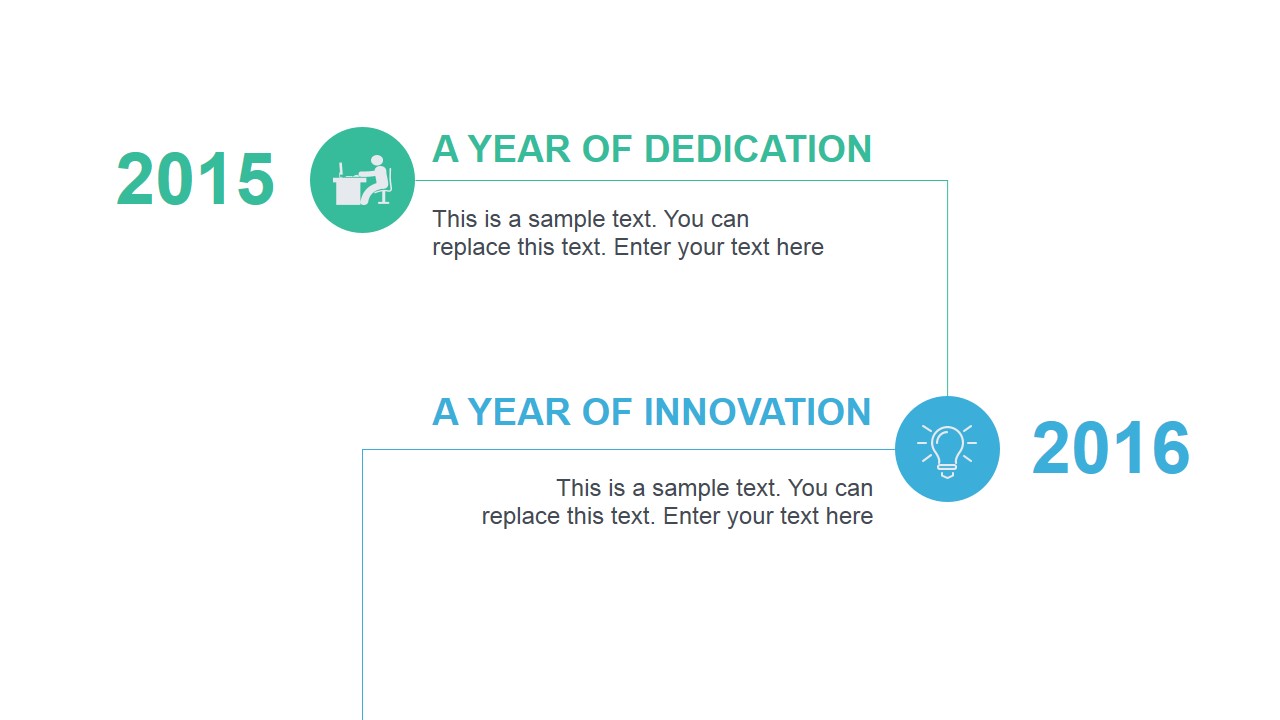 This PowerPoint slide contains an animated 2015 timeline design with transition, which may be used to present a company's set annual goals for business progression and product development. The vertical timeline begins at the top with a label marked "2015" and a generic business icon of an office worker at a table. This is followed by a green label of "a year in dedication" in capital letters, as well as a text placeholder where additional information may be inserted.
Following the line spanning the length of the timeline, there is another generic business icon – this time, a blue circular lightbulb icon – followed by the label "2016" and with the description "a year of innovation." The text placeholder below this may be inserted with a short descriptive statement of the stated year's goals. All PowerPoint objects are 100% editable to suit the presenter's needs and preferences.
Return to Animated Flat Analysis PowerPoint Template.