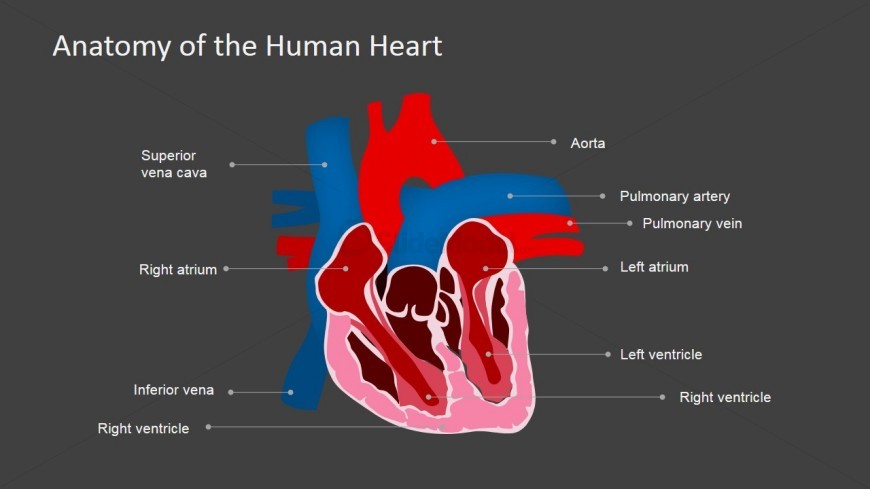 The Heart Chambers PowerPoint Presentation located in the presentation design may be used as a colorful visual aid for a presentation for a marketing or business proposal targeted to prospective investors, venture capitalists, and angel investors.
This PowerPoint template shows a different background for a heart illustration. In this version, the background is black and the texts are arrows are white. The color theme for this template is not limited to only either black or white. You can use any color of choice for the background, texts, and arrows as well as with the heart chambers and other parts. Those parts are all PowerPoint objects that can be dismantled and used individually for a more precise presentation specific to each part, as they are 100% editable.
Return to Anatomy of the Human Heart PowerPoint Shapes.