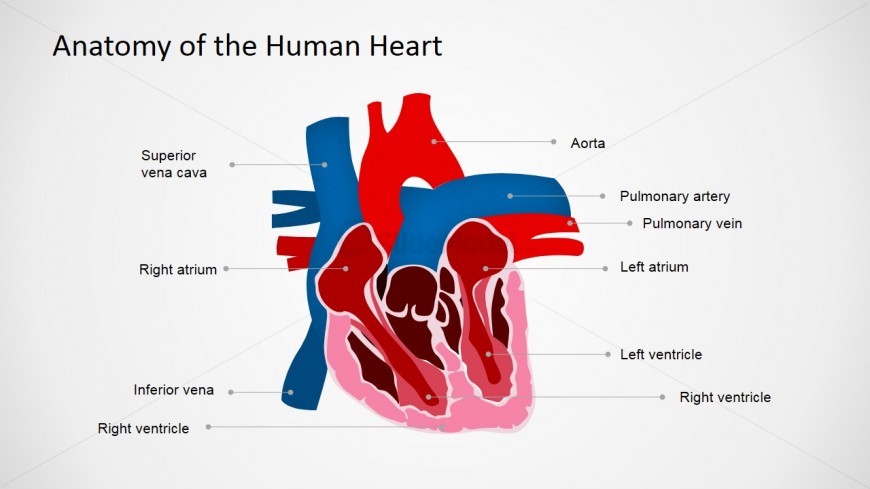 Located in the slide design is an Anatomy of Human Heart PowerPoint Presentation, which may be used as a visual aid to illustrate the parts of a heart, which is ideal for a presentation of proposals for new medical developments.
This PowerPoint slide shows a cross-section illustration of the human heart. This illustration shows the parts of the heart such as the veins, arteries and its chambers. It also shows each part labelled with its medical names. The heart's walls and muscles are also very visible in this illustration. Another notable feature of the illustration is the clearly depicted borders and divisions of each chambers and veins. In this design, the part muscle part is clearly identified by its pink color and white borders around it. The PowerPoint objects are 100% editable to suit the presenter's needs and preferences.
Return to Anatomy of the Human Heart PowerPoint Shapes.