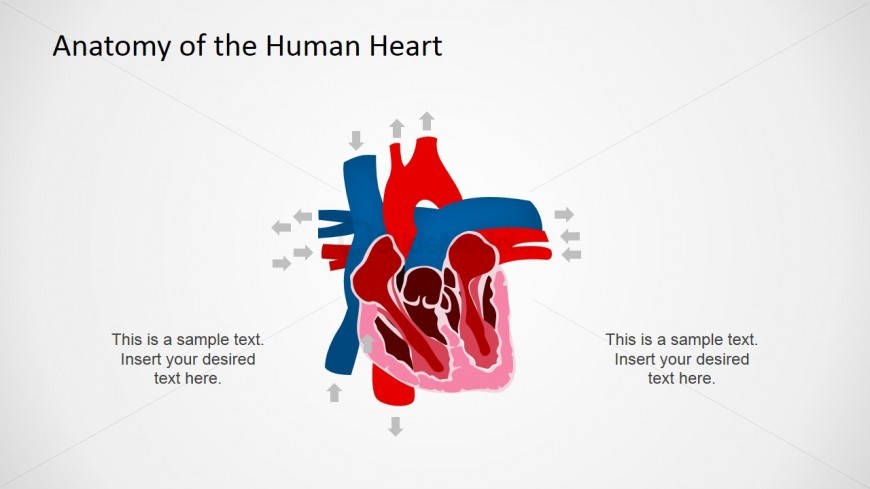 Featured on the Office template is a Circulatory System PowerPoint Design. The PowerPoint slide may be used to represent new medical developments to be proposed to venture capitalists or other prospective investors.
This PowerPoint template shows the image of the human heart with arrows placed at each end of the arteries and veins. It illustrates the manner of blood flow in each entrance and exit ways. The flexibility of the design to add and remove elements to the objects is one of the things that make this presentation the most useful addition to your PowerPoint application. The objects found in this template are not limited to a single use or to a single presentation. For example, this heart illustration can be used together with other existing PowerPoint presentations.
Return to Anatomy of the Human Heart PowerPoint Shapes.