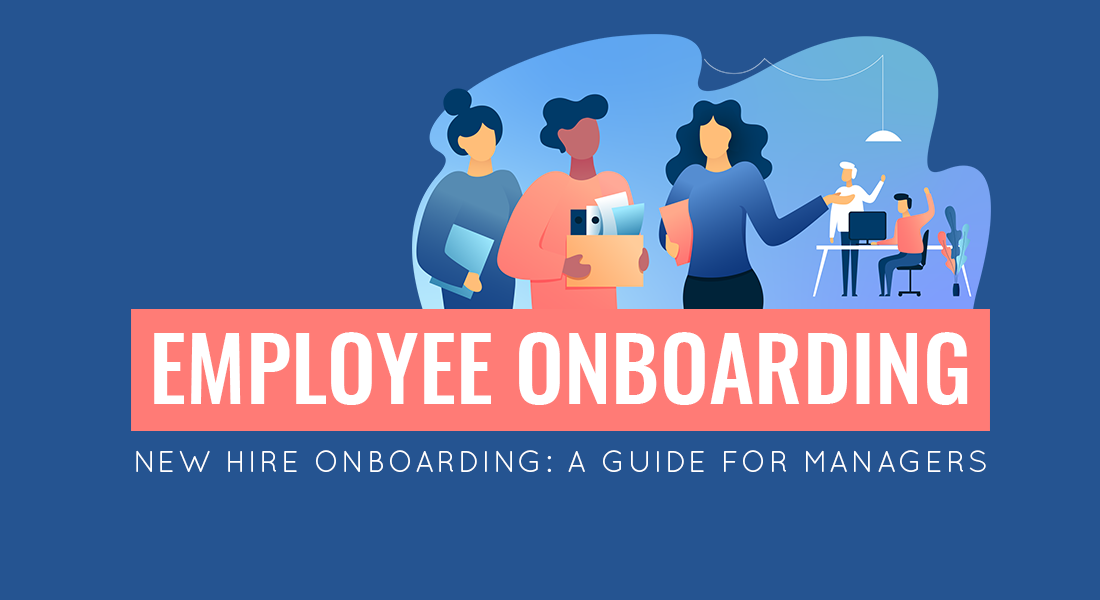 Creating a welcoming experience for new employees is essential to make them more productive and engaged, but how do you create the right experience? What exactly should happen after contract signing? If you are pressed with these questions, this quick guide to employee onboarding provides the answers you need.
What is Employee Onboarding?
New employee onboarding is an umbrella term for all the activities aimed at familiarizing the new hire with the company policy, culture, and the requirements of the new role.
The goal of onboarding is to make the new employer feel welcomed, foster connections with their new team, and help them better prepare for the tasks ahead. Also known as "organizational socialization", new employee onboarding is an important step for helping them fast-track their productivity in the new role.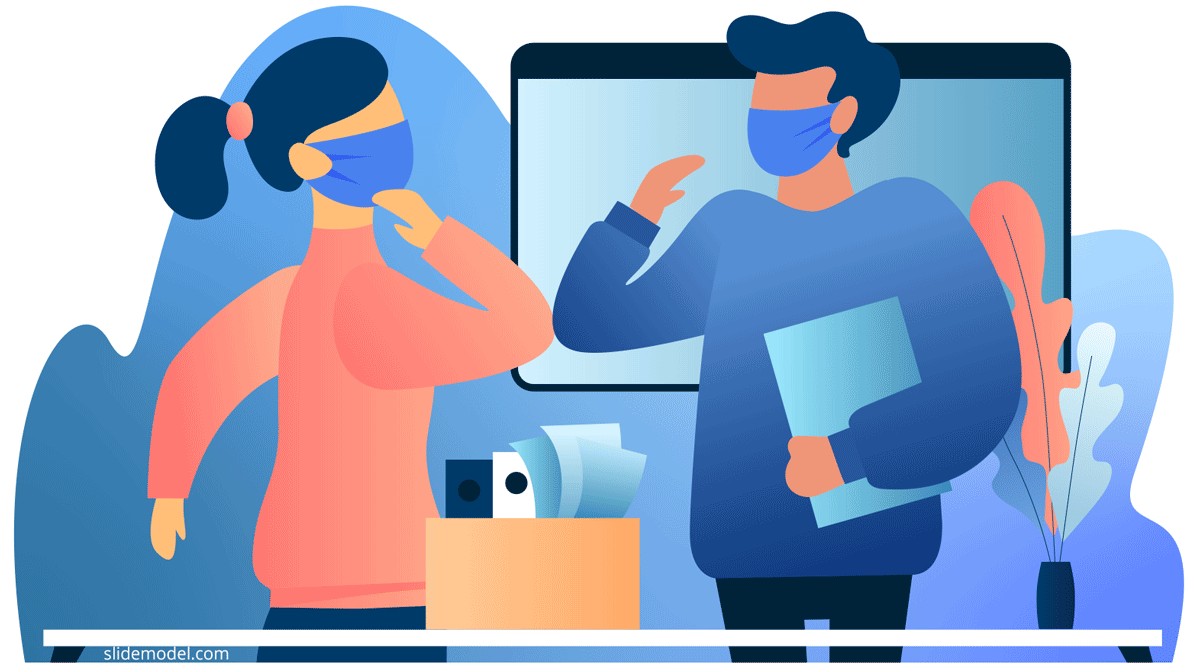 What Does a Typical Employee Onboarding Checklist Include?
In most cases, the formal employee onboarding process, curated by the HR department, includes a series of personnel meetings, orientation activities, training, and guidance sessions spanning over several weeks to up to a year.
According to SHRM, the optimal onboarding checklist should feature activities around the next four levels:
Compliance: At the very basic level, every new hire should learn about the key corporate policies, rules, and regulations they must abide by.
Clarification: Stands for a group of activities, aimed at helping the employee understand their role better and expectations around it. These can include 1-on-1 meetings with HRs, other leaders/managers, and mentorship sessions.
Culture: A series of activities should be aimed at improving the person's understanding of organizational norms, both formal & informal.
Connection: Refers to any help the person gets in terms of building interpersonal relationships with others. For example, some companies treat new hires to informal lunches as part of the welcome package to facilitate bonding.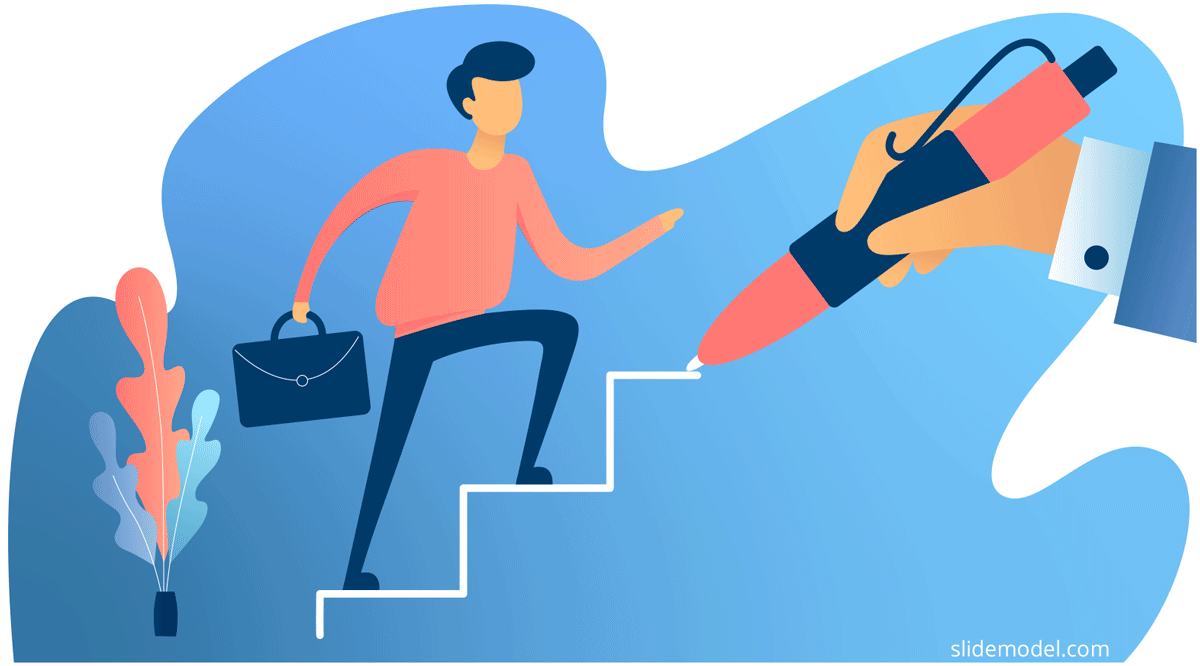 How Long Should Onboarding New Employees Last?
A recent survey by CareerBuilder suggests that nearly three-quarters of organizations have an onboarding process lasting 1 month or less. At the same time, larger enterprises such as L'Oreal run an 18 to 24 months new hires onboarding program for their senior-level hires.
Extending new employee onboarding for executives to up to a year makes sense. New leaders, hired externally or transferred from another office, need more time to settle into their role, forge strategic relationships with other stakeholders, and gather support from the people they are now in charge of.
But does it make sense to make staff onboarding longer for mid- to entry-level employees? That certainly depends on your goals. If you want to minimize employee turnover, a longer onboarding program can help. Data suggests that companies with structured onboarding programs, lasting up to a year, can increase new employee retention by 25%.
Job Onboarding vs Job Orientation: What's the Difference?
New hire orientation is a one-time event of welcoming a new team member to the company. Onboarding definition is wider and assumes a series of events with orientation being one of them.
The standard employee orientation process will include a series of basic steps:
Admin tasks (i.e. getting them on payroll and signing up for benefits).
Brief introductions (e.g. a short lecture or presentation about the company's values, products, and employee code of conduct).
The employee onboarding process flow, on the other hand, has a more comprehensive reach, spanning over personal meetings, training initiatives, group meetups, goal and KPI setting, performance review, and more.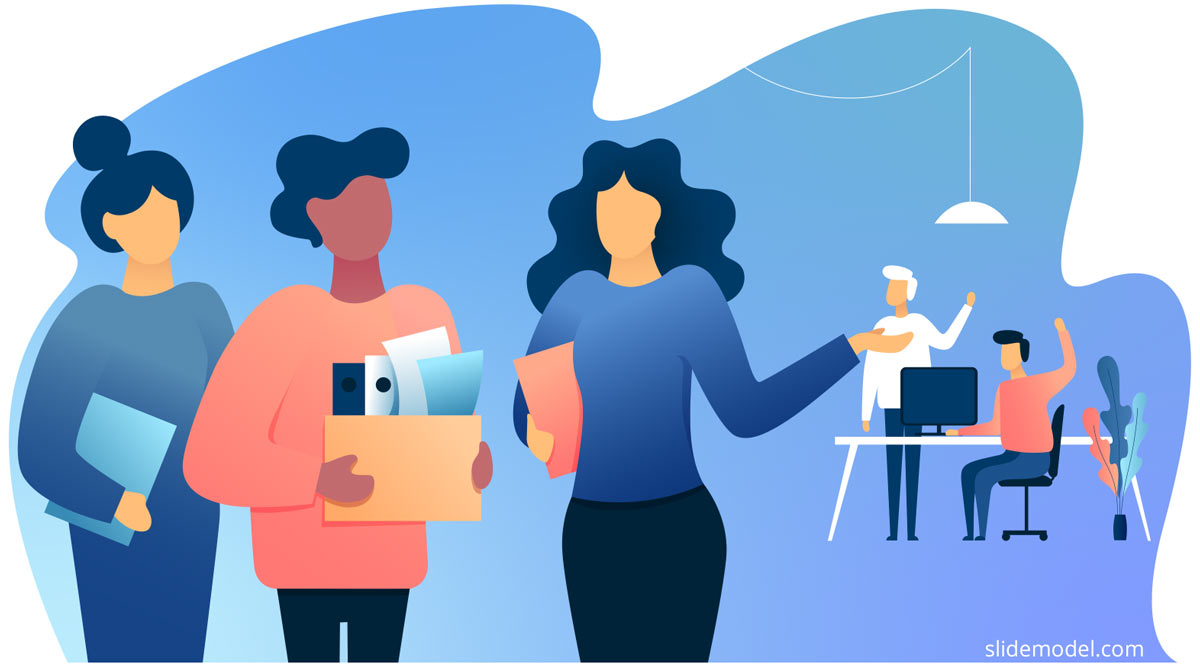 Why Having a Strong Onboarding Process is Important?
The ultimate goal of an onboarding plan is to reduce the time it takes for a new employee to reach the expected productivity level of the job.
A well-structured onboarding program can help new hires acclimate faster and gain clarity around the delivery expectations and their main objectives. Here's data proving that:
62% of organizations with formalized onboarding guides and policies see faster time-to-productivity among new employees.
58% of employees, who underwent formal onboarding, are more likely to stay with the employer for 3+ years.
Inferring from the data above, onboarding also improves employee engagement and on-the-job satisfaction. Since most onboarding process steps are aimed at fostering better workplace relationships, identifying the candidate's fortes, and building a plan around them, such initiatives help identify the early signs of conflict, disengagement, or other issues, affecting the employee's performance.
Keeping staff engaged and satisfied is very good for the business. A Gallup study identified a strong correlation between engaged employees and corporate profitability, product quality, and customer ratings. BCG data further suggests that companies with a solid onboarding process achieve 2.5X more revenue growth and 1.9X the profit margin.
Formal onboarding can also significantly reduce turnover within your organization. Every year, some 500,000 managers move onto new positions in the Fortune 500 companies. In general, a manager moves to a new job every 2-4 years on average.
What's more problematic is that among those career changers, half of the senior hires will fail in 18 months within a new position. Such failures help for a variety of reasons — an inability to secure grassroots support from the managed team, lack of stakeholder support, and so on.
Onboarding helps identify when the new hire is struggling, why is it so, and how they can be helped to get back on the productivity track.
The onboarding process doesn't necessarily have to be tedious. The first day of the new employee can be memorable and engaging. Specific HR software ensures to keep the entire process more effective by demonstrating the company's culture, values, and the new role of the hiree from the very first day.
Onboarding Best Practices + a New Hire Checklist
A strong onboarding process includes the following stages (with respective sub-steps happening at each one):
Pre-Onboarding

Admin preparation to welcome a new hire.

First Day Onboarding

Admin formalities
General orientation

Week 1 Onboarding

Team meetings
Mentorship sessions
Company presentation

First 3 Months Onboarding

Extra training session
Short- and long-term goal setting
KPI definitions
Preliminary performance reviews

First 6 Months Onboarding

Goal review
6 months of performance review
Future training definition.
Here are some best practices for each step: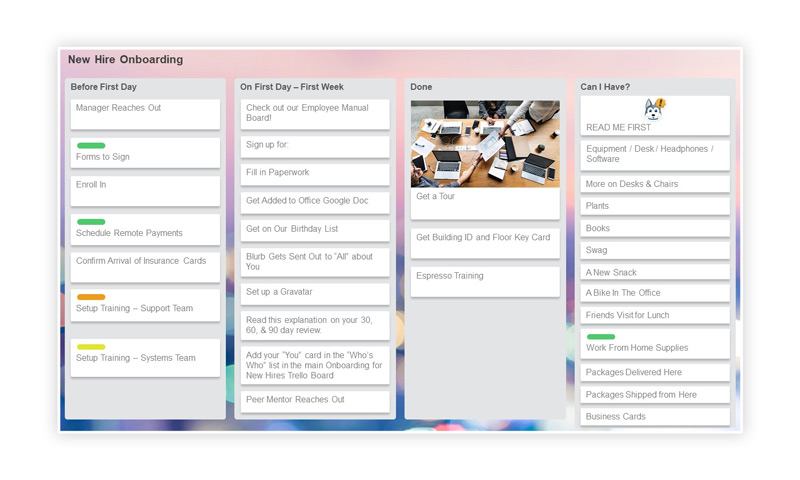 New Hire Starter Kit by SlideModel
Pre-Onboarding
The purpose of this step is to help your HR team get prepared for welcoming a new employee. This includes the basics such as ensuring that the person has a new workspace set up and equipped, their badge/uniform's ready, and the paperwork is in order.
A good pre-onboarding document also covers bases regarding:
Any new software/tools and accounts the person will need, filed to the ITSM department in advance.
Planned daily activities i.e. presentations, personal and group meetings, team lunch, and so on.
Any physical merchandise that every new hire receives.
For example, to make new team members feel truly welcomed, Salesforce created this fun welcome kit, featuring a mix of corporate merch, helpful books, and some fun tokens like that toy blaster.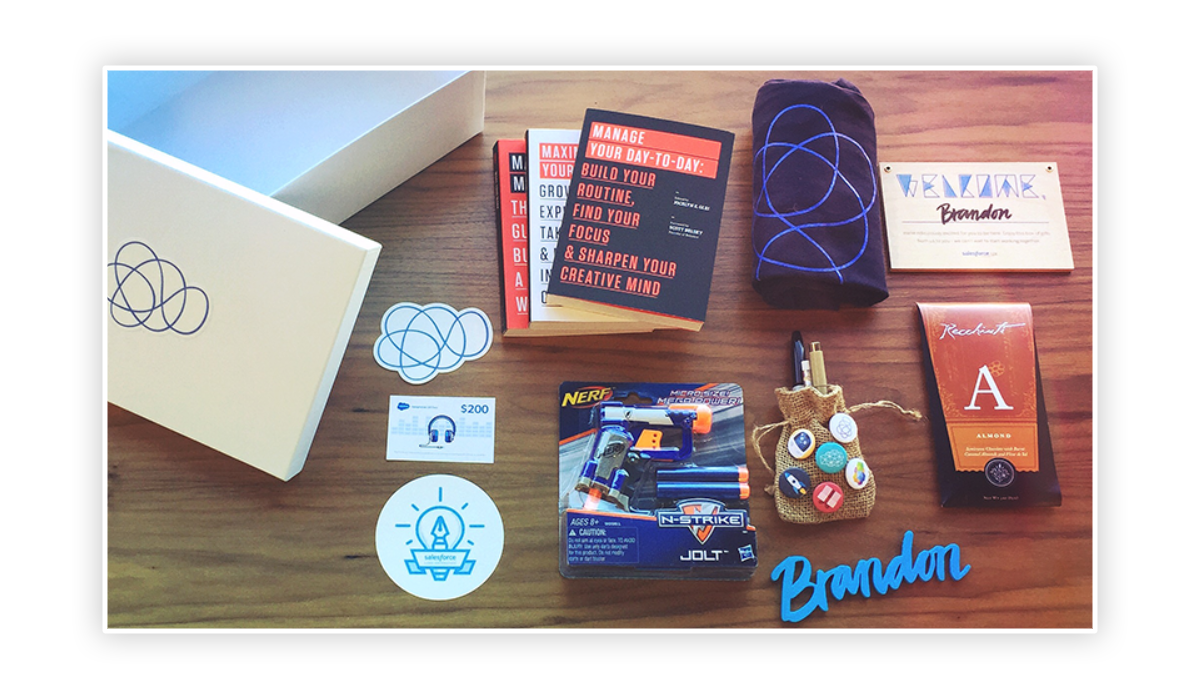 Source: Dribble
Day 1: Orientation
First day at work will always be overwhelming and stressful. The goal of good orientation is to put them at ease and eliminate any stress factors.
Here's how to welcome a new employee successfully: create a personalized job orientation agenda for them.
The day plan should include a mix of organizational, orientational, and social activities. For example, your onboarding process template for day 1 can look like this:
9.00 am – Morning greeting and coffee with the team/department.
9.30 am – Administrative procedures: paperwork, document signing, etc.
10.30 am – Office tour and department introductions.
11.30 am – Workplace and software setup.
12.30 am – Team lunch.
02.00 pm – HR meeting: Intro to corporate SOPs and policies.
04.00 pm – IT meeting: Basic cybersecurity training.
Email your agenda in advance to the new person to manage their expectations.
Week 1 Onboarding
During the first week, most hires will still acclimate to the job, new policies, and people around them. Your goal is to help them 'fall into routines' faster without putting too much pressure on them just yet.
Here are several best practices for week 1 onboarding:
Encourage team bonding & networking: Show how to send intros to others, how to find information and connect with different department specialists, and offer to set up several intros with the immediate team.
Hand over the employee handbook and/or code of conduct. Encourage to reach out with any possible questions.
Assign required activities: These can include passing tests based on previously provided security training, meetings to discuss SOPs/policy rules, etc. Make sure that you keep the number of required activities within a reasonable range.
Daily check-ins: Pop into the person's inbox with quick questions around their progress, overall mood, and early successes. You can automate these with onboarding software.
First Three Months Onboarding
Schedule a longer meeting between week 2 and week 3 to explain what the employee should focus on within the next three months. You can build a 30 60 90 day plan, outlining their main goals for these periods and areas of focus. In 3 months set their performance review meeting date.
At this point, the new hire should have:
Clear areas of responsibilities
A good rapport with their manager/team
Realistic set of performance KPIs
In between, keep checking-in regularly with the person. Schedule bi-weekly/monthly meetings, where you'd discuss their projects, address different roadblocks and collect their feedback on your company's inner works.
Onboarding 6 Months
Not many companies choose to continue with formalized onboarding after 3-months. That's a shame because 90% of employees will decide if they want to stay with the company during the first 6 months of their employment. So if your hire successfully passed the initial 3-month trial period, don't call it a day just yet.
Between month 3 and month 6, you can limit the regularity of check-ins to monthly meetings (unless initiated by the other person). Use that time to help them get even more aligned with corporate goals and cultural values. Address some of the issues they are experiencing and review their performance on the set KPIs. Propose to schedule extra training or mentorship sessions if needed. After 6 months, schedule another in-depth performance review session, together with their direct manager.
Remote Onboarding
In times of COVID, the concept of Remote Onboarding is on the rise. A remote onboarding process can help you to welcome your remote staff and new employees during a lockdown. Onboarding on a remote team is quite different from the traditional onboarding. Most of the time it is done virtually.
A remote onboarding process involves doing many of the tasks inherent in a traditional onboarding process but considering the employee is not physically available at the same place. A virtual employee or remote staff may be available anywhere around the world and a remote onboarding process can help to shorten distances with the help of technology.
A remote onboarding process has many benefits in pandemic time (mainly because it is contactless), but also introduces new challenges to overcome. Actually, these concepts are often referred as Contactless Hiring and Contactless Onboarding.
To Conclude
Structured employee onboarding programs set a clear path for new employee success. What's more, they help reduce the chances of on-the-job failures and prevent high turnover. Considering the benefits, it makes sense why both Fortune 500 companies and hip tech startups place a great emphasis on employee onboarding. They know that happy and productive people both directly and indirectly contribute to higher corporate revenues.