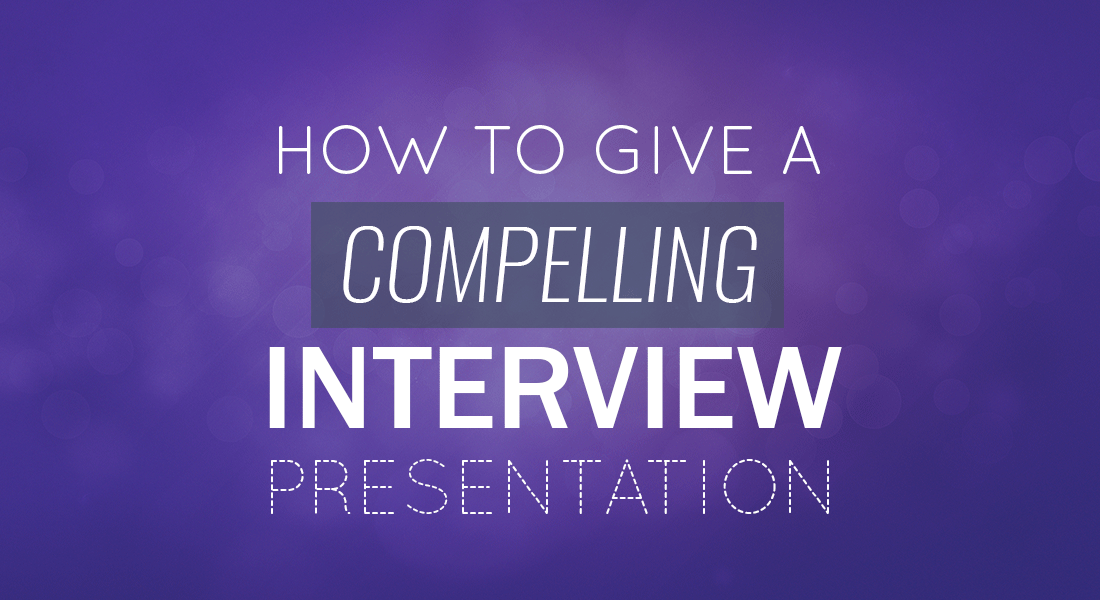 Interview presentations have now become the new norm for most industries. They are popular for sales, marketing, technology, and academic positions. If you have been asked to deliver one as part of your job interview presentation, prepare to build a strong case for yourself as a candidate.
Giving a general presentation is already daunting. But selling yourself is always the hardest. Spectacular credentials and stellar expertise don't count much if you cannot present them clearly, which you are expected to do during your interview presentation.
So let's prime you up for the challenge. This post is action-packed with job interview PowerPoint presentation examples and will teach you the best way to do a presentation without stressing too much!
What Should an Interview Presentation Look Like?
Think of your interview presentation as a sales pitch.
Your goal is to convince the human resources team that you are the best candidate. The kick here is that you will be presenting to a warm audience – you already impressed them enough with your resume to be called in for an interview. We recommend that you generate a strategy and presentation based on a 30 60 90 Day Plan.
Employers request interview presentations for a few simple reasons:
To assess your communication and public speaking skills.
To understand whether you are the right cultural fit for the company.
To develop a better sense of how well versed you are in the domain.
So your first job is to make sure that your presentation fits the criteria. Go through the company's job description again and jot down all the candidate requirements. Take the time to read about their company values and mission. Be proactive and ask precisely what you should cover during your presentation.
Most interview presentations will differ in content and style, but here's a quick example to give you more context: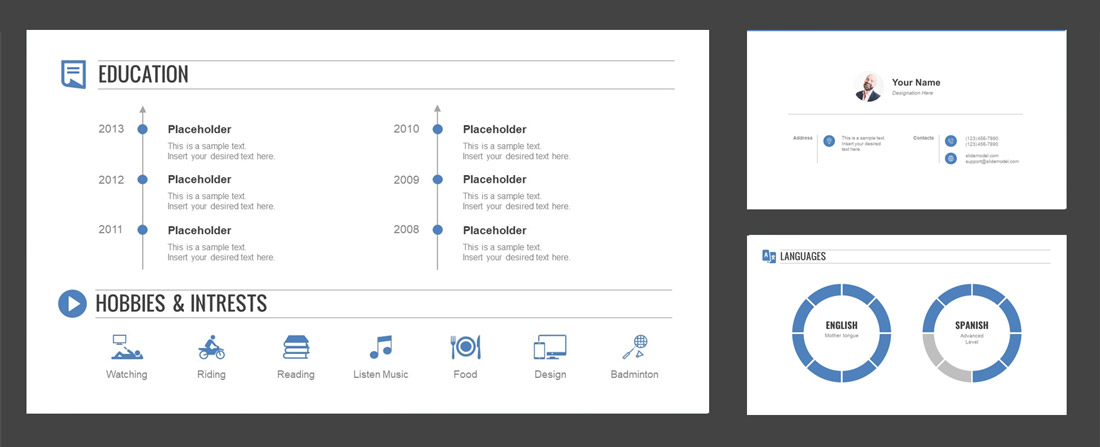 How to Prepare for a Job Interview Presentation: The Basics
Before you get elbow-deep in designing that PowerPoint for a job interview presentation, do some scouting and reach out to the HR team with a few questions.
You want your presentation to be on-point and technically accurate, so ask your contact the following:
How long should an interview presentation be? 15 minutes is the golden standard, though some employers may ask to cut it down to just 10 minutes or extend it to 20-25.
Who exactly will be present? A conversational presentation would undoubtedly be welcome by your peers and a team leader but may appear too casual for the senior managers or board of directors.
Does the HR team have a particular agenda in mind? Ask some leading questions to understand what kind of skills/experience they want you to demonstrate. If needed, use a proper agenda slide to include your content.
What's the IT setup? Should you bring your laptop? Do you need an adapter to connect to their projector? What kind of presentation software have they installed – PowerPoint, Keynote, Google Slides?
Define Your Structure
Everyone appreciates clarity.
In fact, 89% of professionals state their ability to communicate with clarity directly impacts their career and income.
Your presentation should flow, not rumble. Make sure that your story is easy-to-follow, and your key message is easy to digest, remember and pass on. If you want people to retain your main points, opt for the following structure: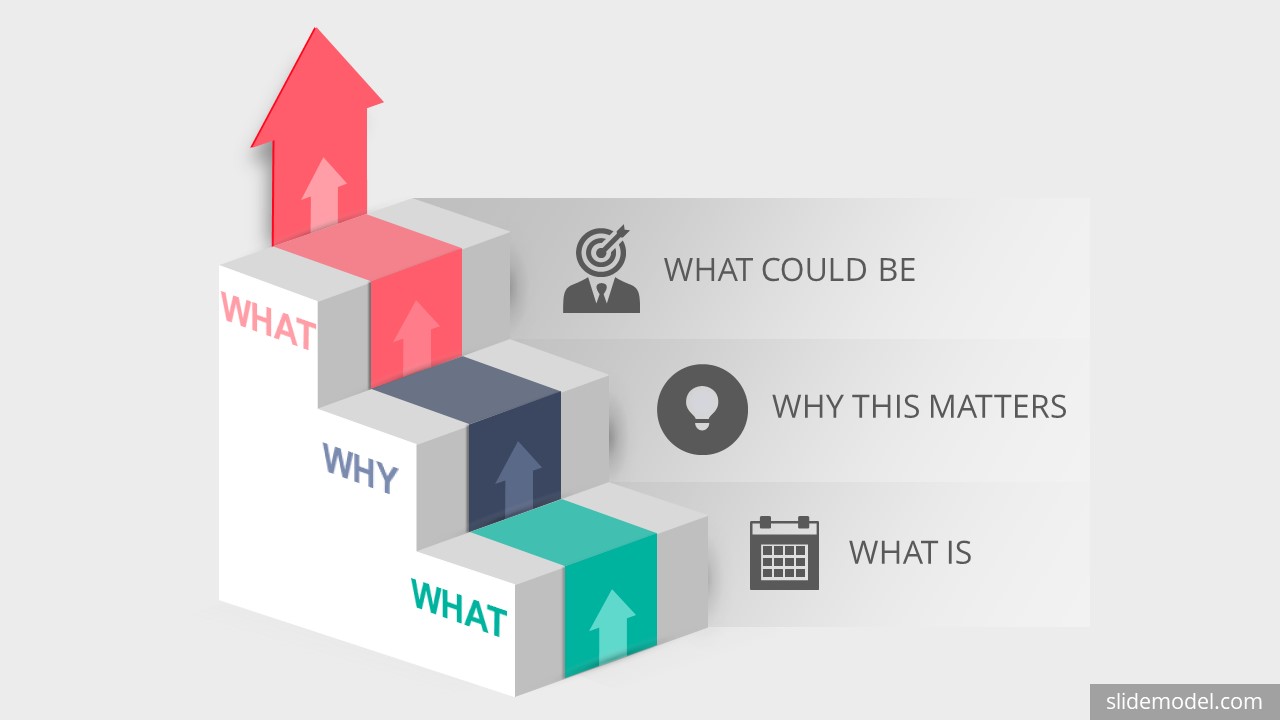 Source: this infographic was created with 3 Steps Editable 3D Ladder Infographic
Here's an interview presentation example styled in this fashion.
What is: The company's presence in the Middle East is low. Only 15% of revenues come from the top markets.
Why this matters: UAE fashion market alone is expected to grow at a CAGR of 21% during the next five years.
What could be: I have helped my previous employer open a flagship store in Dubai, have a lot of industry contacts, and are familiar with the local legislature. Your brand can expect a 17% revenue growth within one year of opening.
You can find even more ideas for designing your presentations in this post.
What Slides To Include
The choice of slides will largely depend on whether you are asked to talk about yourself or present on some task that you will be required to do as part of your job (e.g. create marketing campaigns).
Most interview presentation templates feature the following slides:
Opening Slide
Quick Bio/Personal Summary
Career Path
Education timeline
Key Skills and Expertise
Case studies/examples of the problems you have solved at your past jobs
Your vision for your future role.
What exactly can you bring in as the candidate (we will come back to this one later on!)
Can't figure out where to start? Swipe either of the following job interview presentation samples:
How to Come Up With 15-Minute Interview Presentation Ideas
Typically, a talent acquisition team will suggest broad interview presentation topics for you. For example, if you are applying for a sales position, they may ask you to develop a sales presentation for some product (real or imaginary one).
Some employers will request a short presentation about you or your hobbies to understand whether you are a good "fit" for the team and share the company's values. No matter which topic you were given remember this: your audience will be assessing your aptitude for the role.
In fact, the interviewers at this point don't care that much about your experience and skills. They want to know how you can apply those to solve the company's pressing problems – meet sales targets, improve ROI from social media marketing or help them earn more revenue.
Your job is to make an educated guess…and predict what problem is the most wrenching one, and pitch your "magic pill" during your interview presentation.
I know what you are thinking – but how I find the right opportunity/problem to tackle?
Businesses across different industries pretty much struggle with the same generic challenges related to either of the following:
Your topic should clearly address one of these areas and offer a potential roadmap for solving some specific problem within it.
Let's say that you are applying for a sales role. Clearly, you will want to tackle the "customer audience" set of problems. To refine your idea, ask yourself the following questions:
Can you think of a new customer segment the company should target? Who are they, what do they want and how you can help the company reach them?
Do you have a network or experience to identify and pitch new clients?
Can you think of new collaboration opportunities the company could use to attract a whole new niche of customers?
So a sample interview presentation about yourself should include a series of Problem & Solution Slides, showing exactly how you will address that issue if the company hires you.
Here's another PowerPoint presentation about yourself for job interview example worth using – incorporate a case study slide, showing how you have successfully solved a similar problem for your past employer.
How to Conclude Your Interview Presentation?
Wrap up your presentation by laying out the key steps the company needs to take. Give an estimate how much time it will take to tackle the problem, what changes/investments should be made.
Your conclusion should tell this: "Hire me and I will solve this problem for you in no time!".
How to Prepare for an Interview: The Final Tips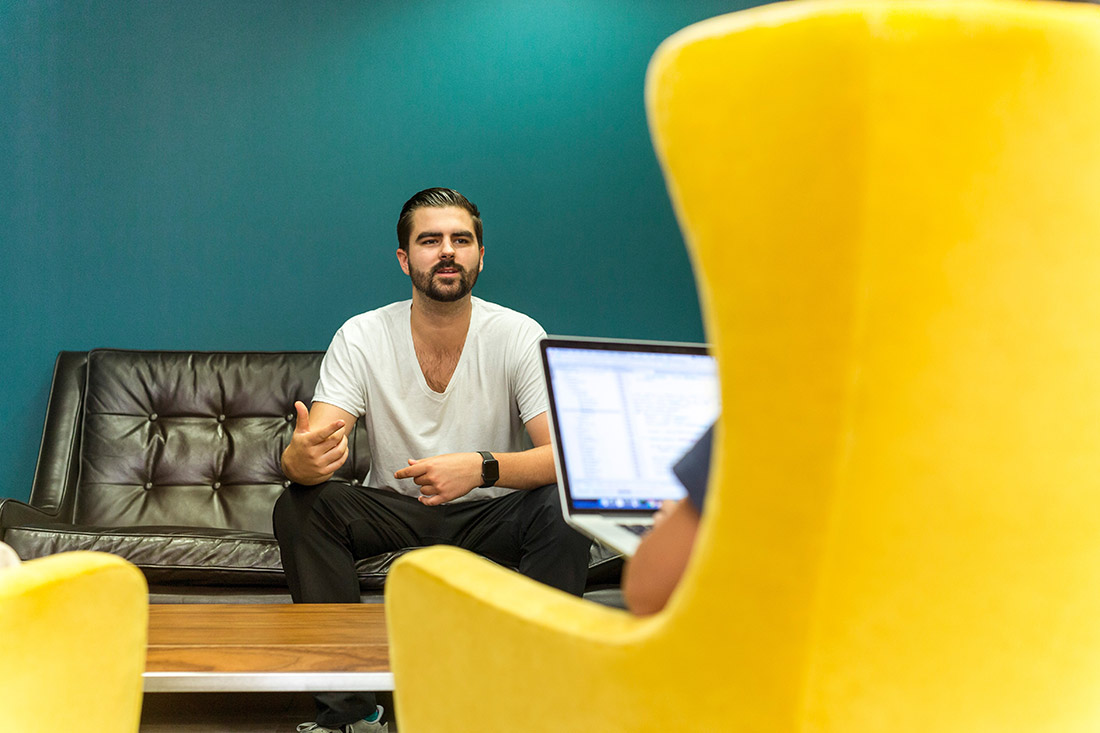 Source: StockSnap
Dial-Up Your Power
Take a deep breath and strike a "power pose" before you enter the room.
"Stand with your feet apart and your hands on your hips, or with your arms reaching up in a 'V.' Or sit with your legs in front of you, feet propped up on desk or a table, leaning back, with your hands on the back of your head, fingers interlaced, and elbows pointing out," – recommends Amy Cuddy, a best selling author, social physiologist and TED speaker.
According to her research, power posers performed better during interviews and were more likely to get hired. Another study also proved this theory: unaware judges gave major preference to the power-primed applicants. So yes, pep talks do work!
First 30 Seconds Count The Most
What you do and say in the first 30 seconds will make the most impact. Psychological research shows that listeners form opinions about your personality and intelligence in the first 30 seconds of the interview. So be sure to start with a compelling opening, framing exactly how you want to be perceived.
Try To Appear Similar to the Interviewer
Lauren Rivera, a professor from Kellogg School, came to the conclusion that interviewers tend to hire "people like them".
Even the top human resource management folks fall for this bias and tend to base their evaluations on how similar a candidate is to them, instead of trying to decide whether the person's skill set is ideal for the position. So to be liked, you will have to act relatable.
Backup your statements with facts
To deliver a presentation with a bang, you can make use of pre analyzed facts to support your hypothesis. Make sure to do your homework, study the company and their competitive landscape and do a professional work you would have done as a member of the company crew. At some point of your interview presentation, you go "off the script", pull out a bunch of documents, supporting your statements.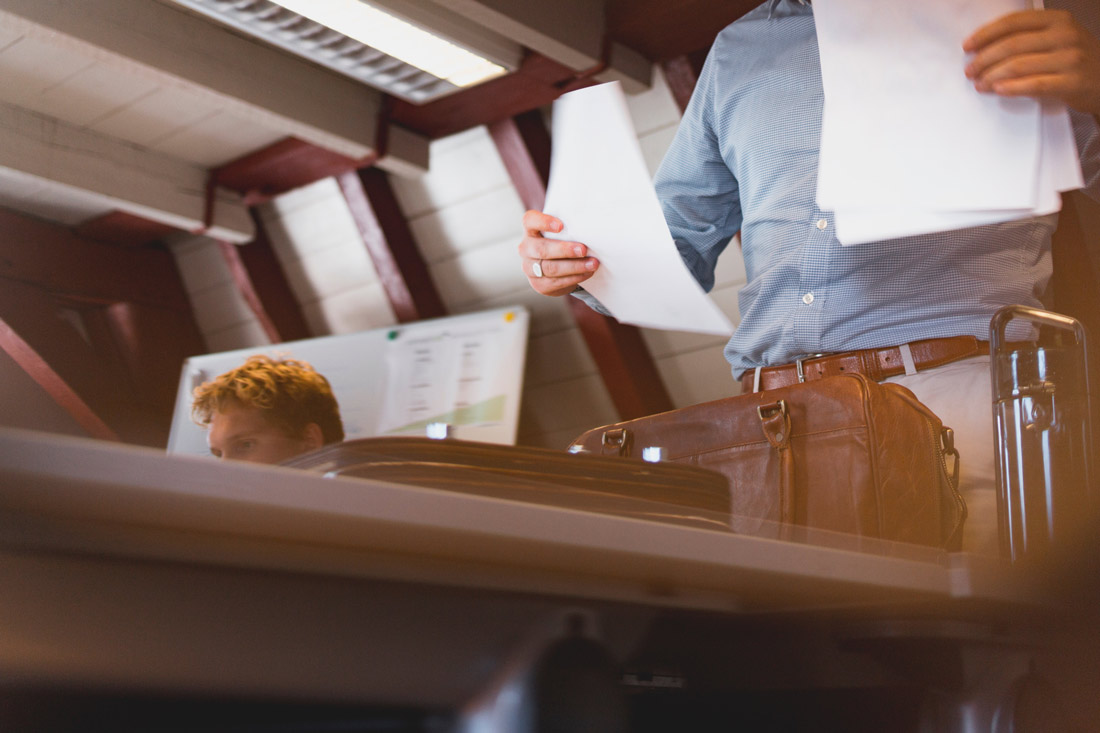 Source: StockSnap
For example, you can give away a quick plan indicating a number of things the employer could do today to save money, even if they don't hire you. Make sure to be meticulous, your work will speak for you. But giving away this work will show the employer your commitment, skills and focus.
And that's exactly how to make your interview presentation stand out. Most candidates just ramble about their skills and past career moves. You bring specificity and proof to the platter, showing exactly what makes you a great hire fair and square.
What to do at the first interaction with the company? Elevator Pitch for Interview
Within a selection process, there are many interactions (interviews and dynamics) that you must successfully complete in order to be the next selected candidate. One of your objectives in this first interaction should be to generate a great first impression in the company, for this, we recommend using the Elevator Pitch for Interview technique.
The Elevator Pitch for Interview will allow you to present yourself in a solid and professional way in less than 60 seconds, in order to generate an outstanding first impression.
What is an Elevator Pitch for Interview?
The Elevator Pitch is a condensed speech about yourself that aims to generate engagement in no more than 60 seconds. Entrepreneurs widely use this type of speech to persuade investors and job seekers in job interviews. Your Elevator Pitch for Interview will generate a great first impression to the employer and be better positioned than other candidates. If your goal is to make a convincing presentation in a job interview, your Elevator Pitch needs to be well crafted.
How to Make an Elevator Pitch for Interview
There are many ways and tips to make an excellent Elevator Pitch for a job interview. This section provides you with essential advice to make your interview more convincing.
Identify your target
You need to know to whom you are presenting yourself. It is a recruiter? or an executive?. Your Elevator Pitch will change depending on the receiver.
Comprehend the needs of the hiring company
Make an advanced study about the search requirements for the job position. Identify your strengths. Highlight them. Demonstrate your experience. Identify your weaknesses. Show that you have a profile that seeks constant improvement
Create a clear, concise, and truthful Elevator Pitch
This point is critical. Your Elevator Pitch must be clear, concise, genuine, impactful. Go from less to more. Generate a real hook in your audience. Try not to go off-topic or talk too much, be brief in everything you want to say.
Speak naturally and confidently
If you can speak fluently and naturally, you can show a confident profile. Show you know what you are talking about and what you want.
Elevator Pitch Example for Job Seekers
This section illustrates an Elevator Pitch Example targeted to Recruiters. It will help you put together your own.
"My name is [NAME]. After graduating with a degree in Business Administration, I have spent the last five years accumulating professional experience as a Project Assistant and Project Manager. I have successfully managed the planning, strategy, and launch of intangible products these past few years. I was excited to learn about this opportunity in Big Data – I've always been passionate about how technology and the use of information can greatly improve the way we live. I would love the opportunity to bring my project management and leadership skills to this position."
Ways to avoid common mistakes in your Elevator Pitch
Keep in mind the following points to avoid making mistakes in your Elevator Pitch for Interview.
Don't hurry to make your Elevator Pitch
The Elevator Pitch lasts approximately 60 seconds. Do it on your own time and in a natural way, as long as you make it clear and concise.
Do not always use the same Elevator Pitch for all cases
One recommendation is not to repeat the same Elevator Pitch in all your interviews. Make changes. Try new options and ways of saying the information. Try different versions and check with your own experience which one generates more engagement and persuasion.
Make it easy to understand
Articulate your pitch as a story. Think that the person in front of you does not know you and is interested in learning more about your profile. Don't make your Elevator Pitch challenging to appear more sophisticated. Simply generate a clear and easy-to-understand narrative, where all the data you tell is factual and verifiable.
Don't forget to practice it
Practice is the key to success. Your Elevator Pitch for Interview will become more professional, convincing, and natural with practice.
How to end an Elevator Pitch?
An essential aspect of ending an Elevator Pitch for Interview is demonstrating interest and passion for the position. You have already presented yourself and established that you have the necessary background for the job. Closing with phrases that reveal passion and attitude will help you reinforce your pitch.
We recommend you to use expressions such as:
"I have always been interested and curious about the area in which the company operates, and it would be a great challenge for me to be able to perform in this position."
"I have been interested in moving into your company for a while, and I love what your team is doing in IT."
"I would like to advance my career with an employer who shares the same values. I know that thanks to my profile and experience I can make excellent contributions in your company."
Your Final Act
Stop fretting and start prepping for your interview presentation. You now have all the nitty-gritty presentation tips to ace that interview. And if you are feeling overwhelmed with the design part, browse our extensive gallery of PowerPoint templates and cherry-pick specific elements (diagrams, shapes and data charts) to give your interview presentation the top visual appeal.
Here you can see some 100% editable templates available on SlideModel that could be useful for preparing an interview presentation.