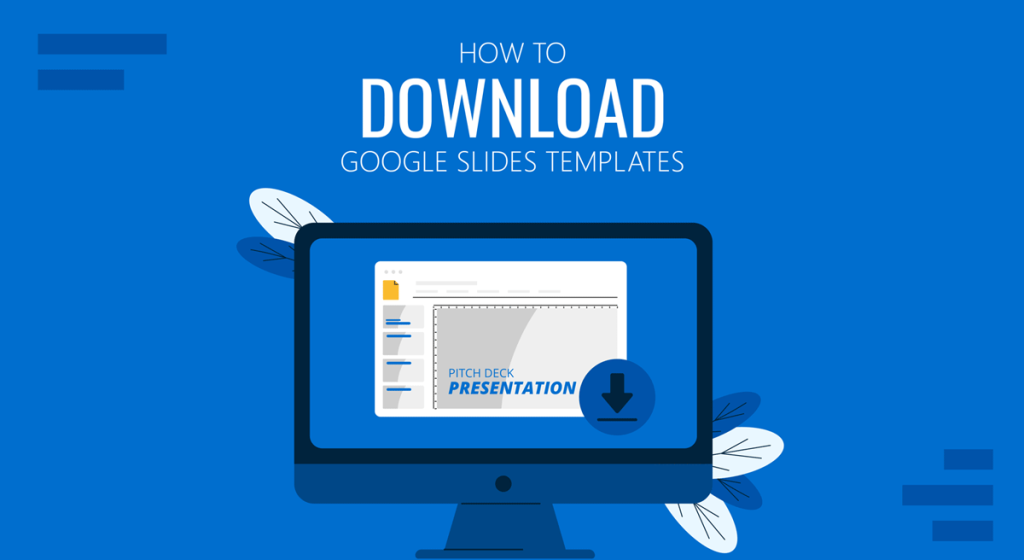 Google Slides is often used as a free alternative to Microsoft PowerPoint. Many users new to Google Slides look for similar options, such as ways to download Google Slides themes. Unlike PowerPoint, you don't necessarily need to download Google Slide themes, as a copy can be obtained online for presentations.
How to Get Themes from Template Gallery
The Template Gallery in Google Slides provides a variety of templates that you can use. If your theme's gallery isn't expanded when visiting the Google Slides home page, click Template Gallery.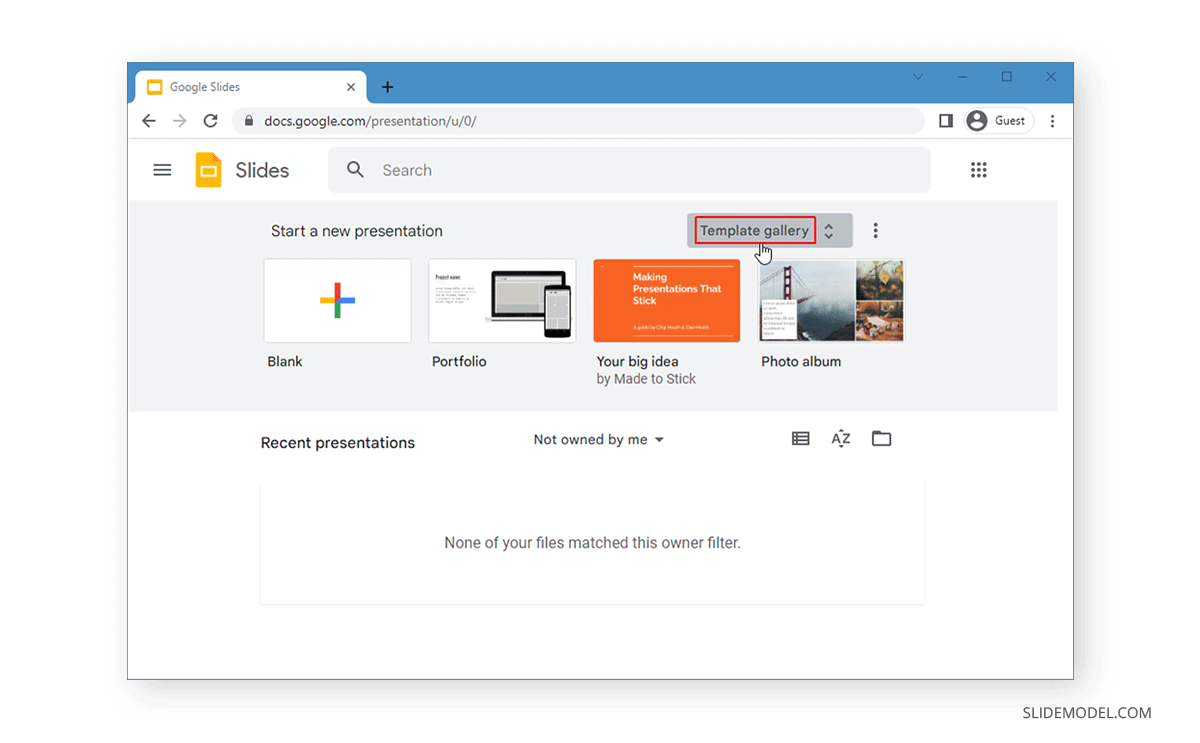 You can pick a theme by sifting through the various categories and selecting one that suits your needs.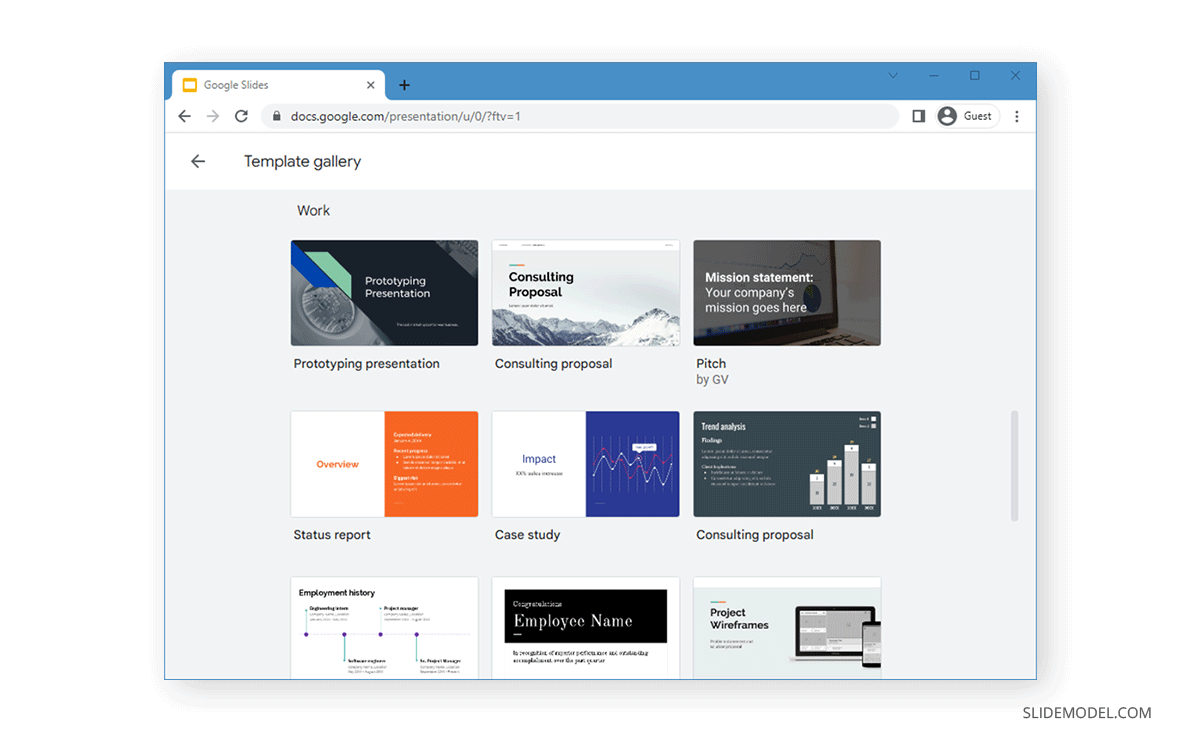 The theme picked from the Template Gallery can be edited using Google Slides.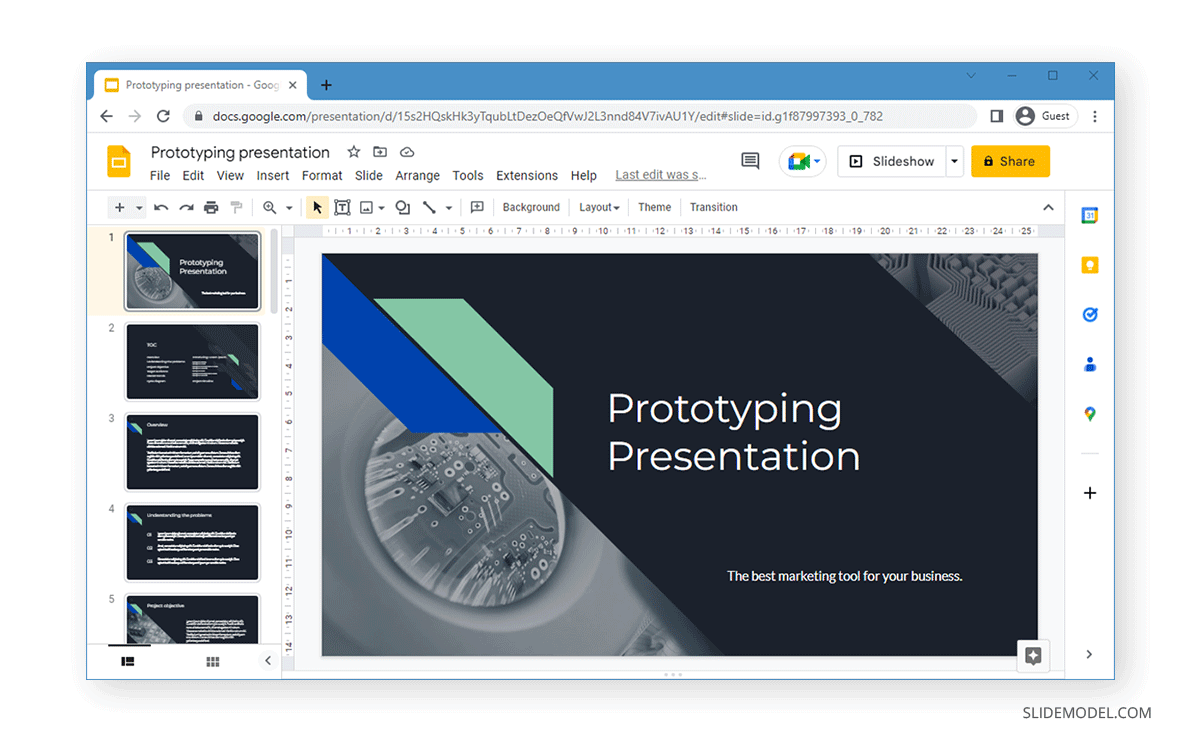 How to Pick or Change Themes in Google Slides
If you start with a blank presentation, you can view themes from the right sidebar and pick or change the theme according to need. These can be viewed via the Themes button on the top toolbar. This option can also be reached via Slide > Change Theme.
You can pick and choose themes from the right sidebar. This can be done anytime, regardless of whether you're starting your presentation, in the middle of it, or want to try new themes with a presentation that has been completed.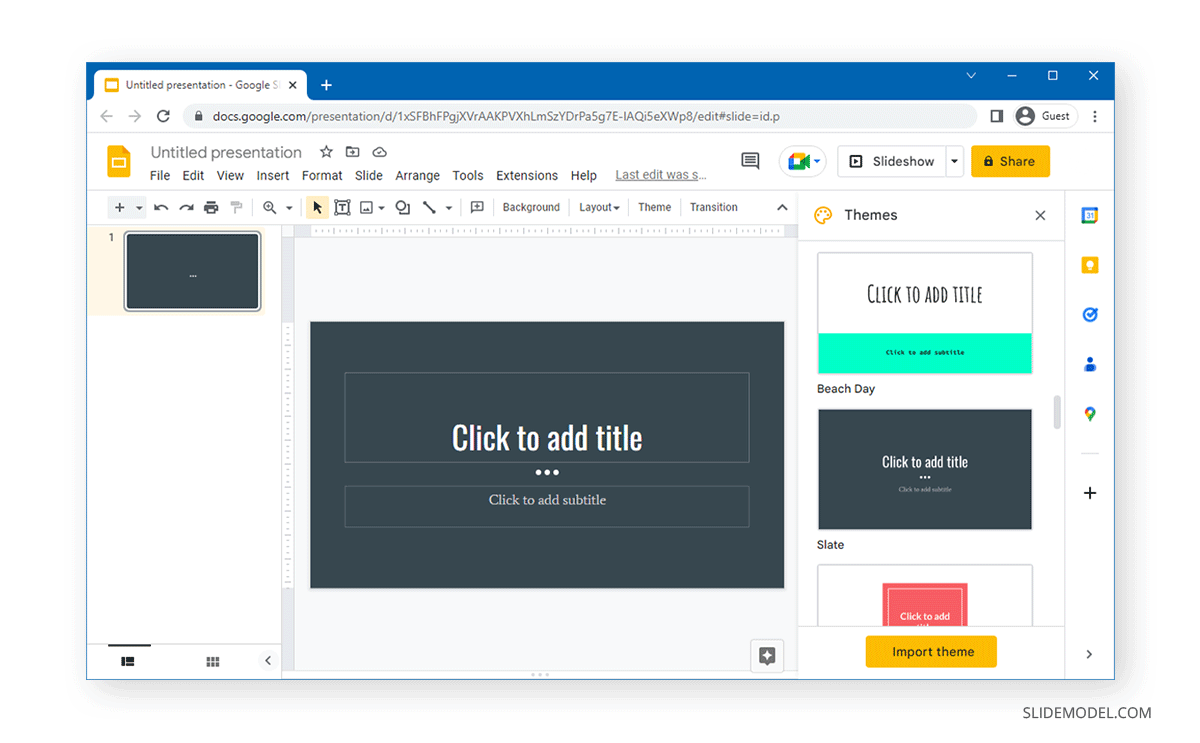 How to Import Theme in Google Slides
The Themes option also gives an Import theme button at the bottom that can be used to import themes.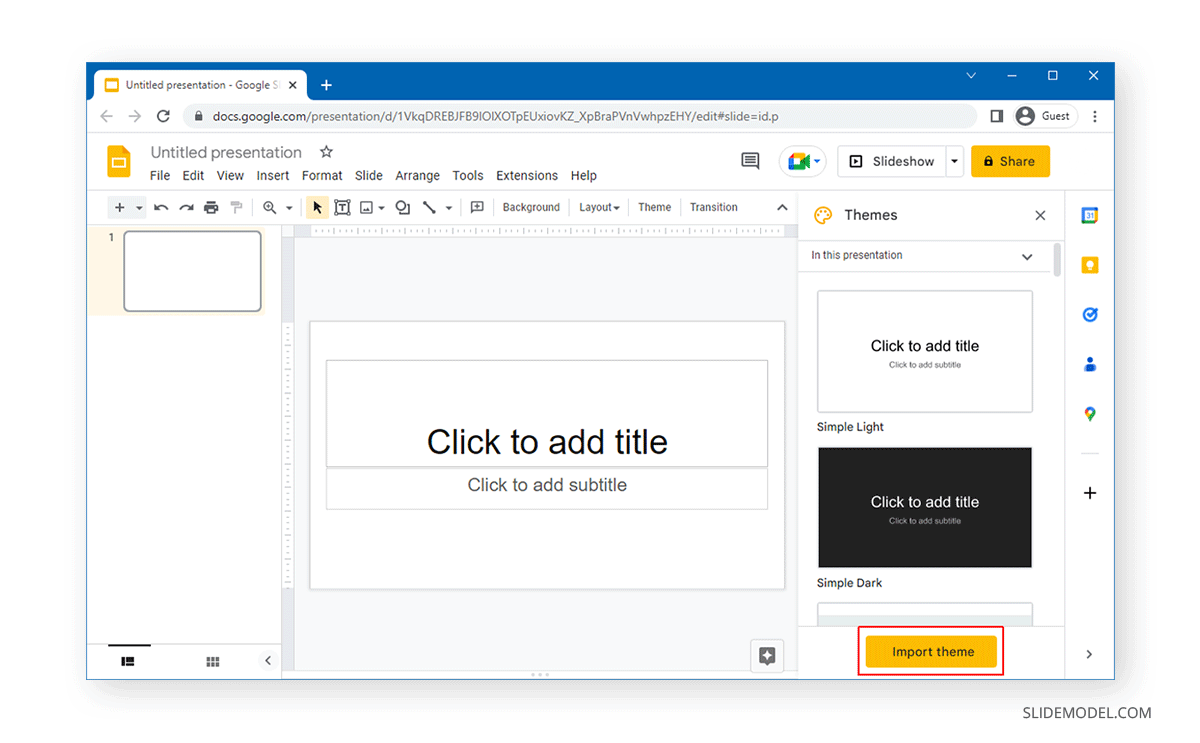 You can either upload a new theme or pick one from Google Drive.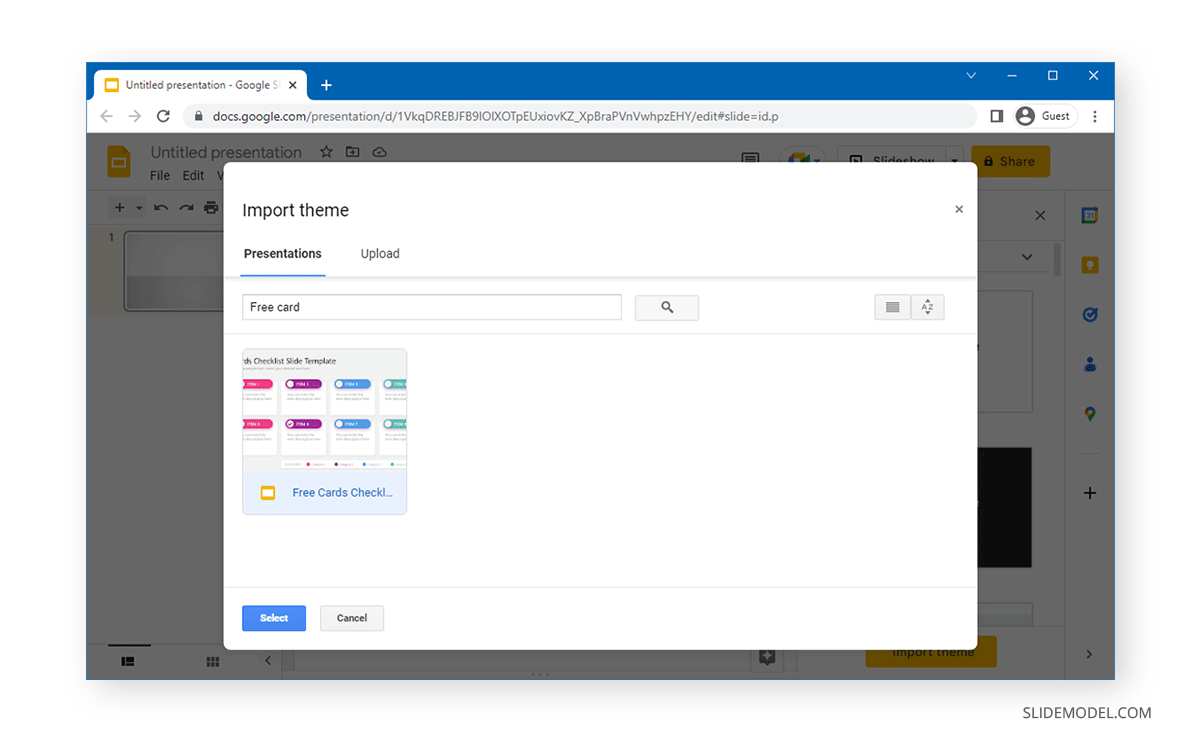 Once your theme is imported, the design of the theme will be applied to your presentation.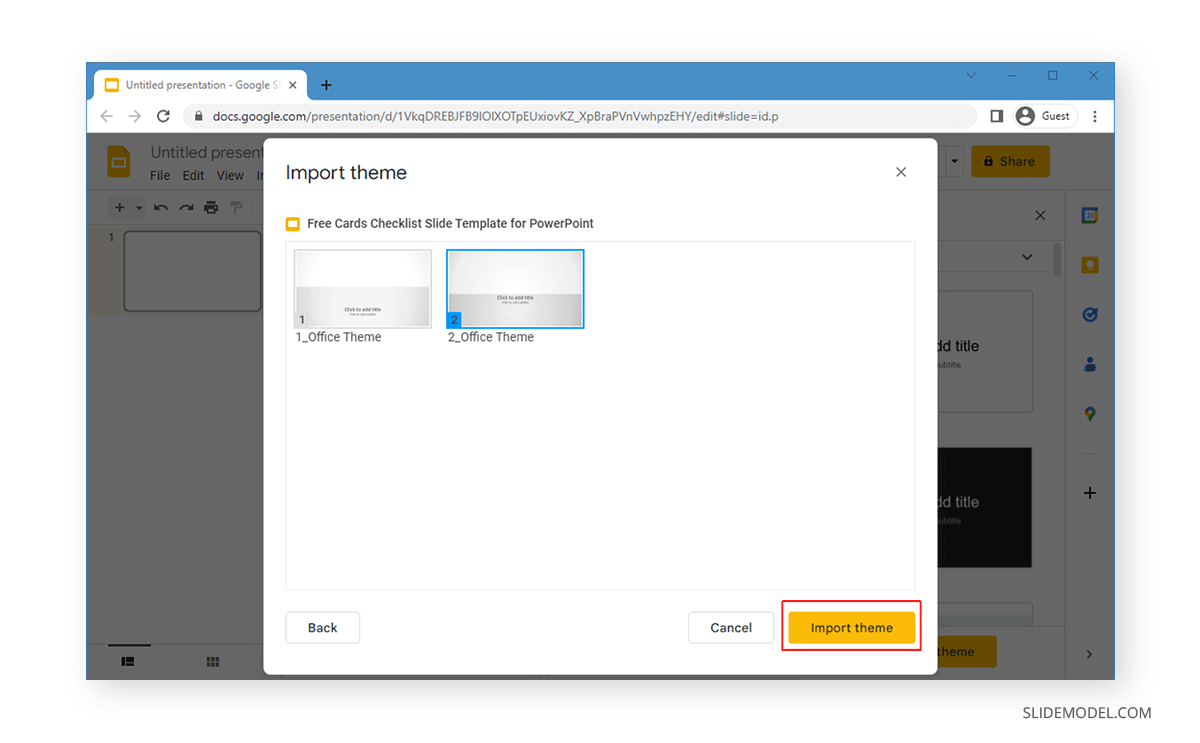 How to Get More Templates on Google Slides
To download themes for Google Slides, you can either use the default theme or get Google Slides Templates from a website like SlideModel that provides exclusive templates tailored for use with Google Slides. If you're using templates from a third-party website like Google Slides, simply select the desired template and look for an option to open the template online in Google Slides.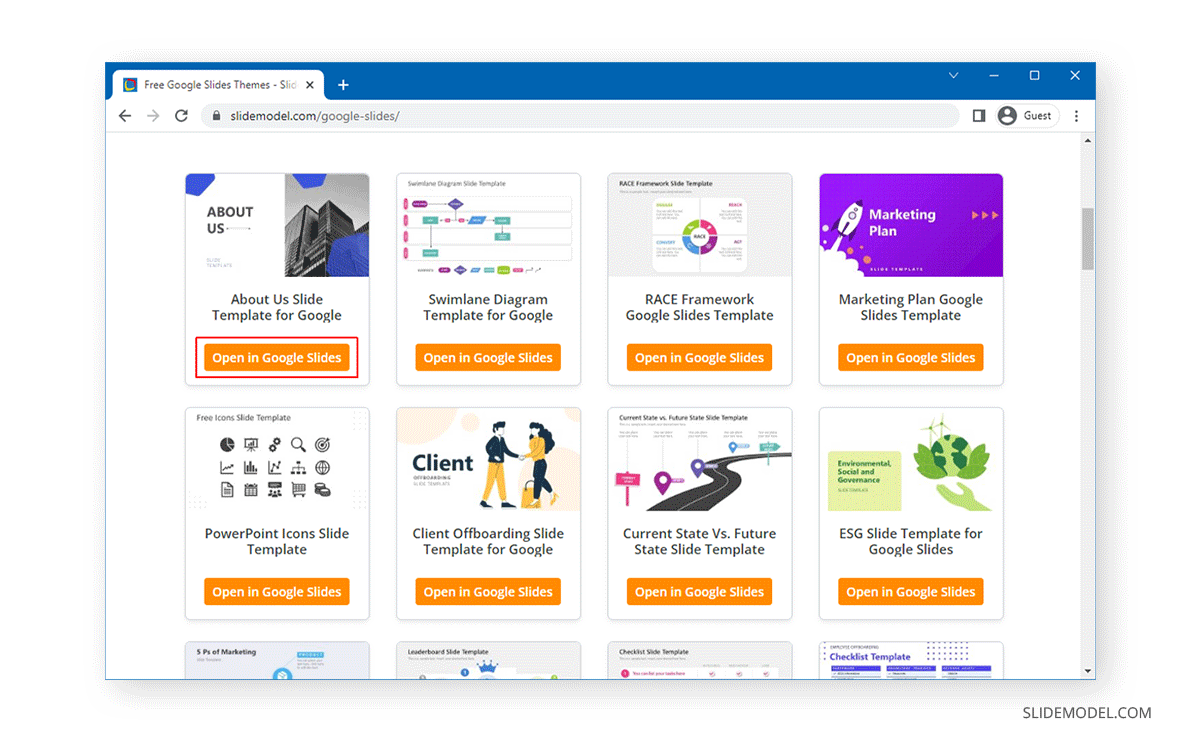 Once the template opens in Google Slides, it will appear as View Only. To edit it separately, go to File > Make a copy.
How to Copy the Entire Presentation
From this menu, you can either make a copy of the entire presentation or save it to Google Slides.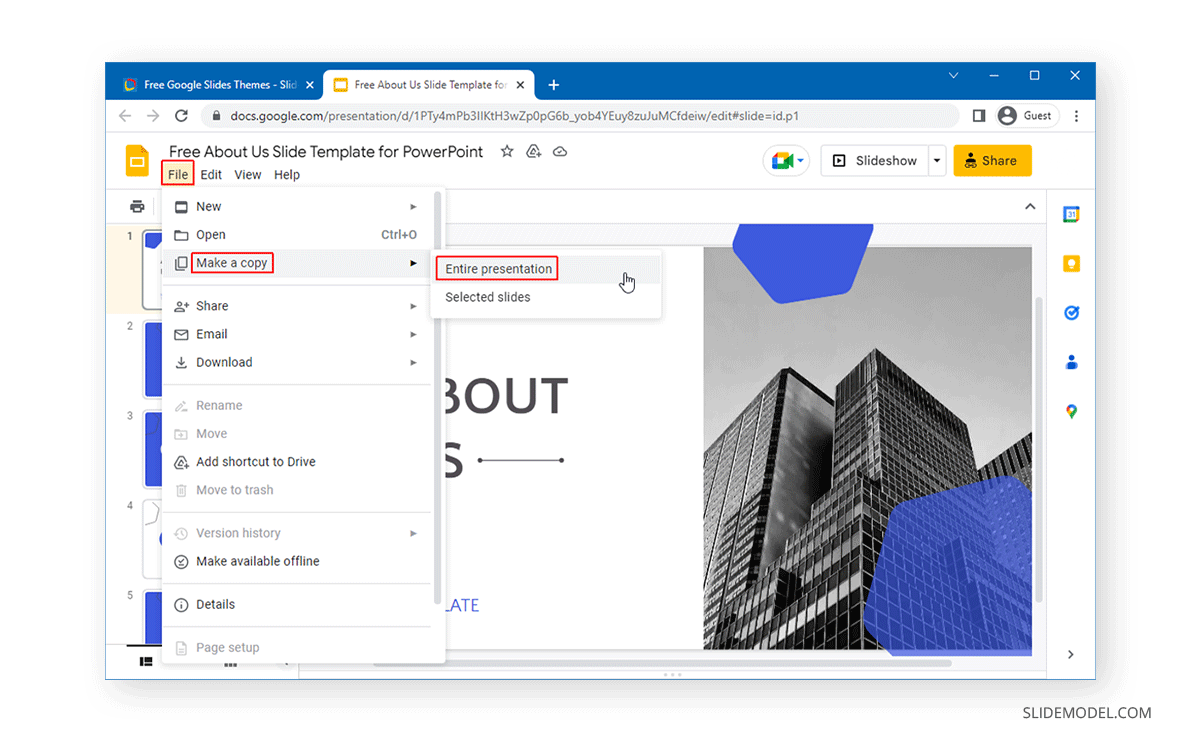 How to Copy Selected Slides
You can also select specific slides. To do this, pick the desired slides by holding down the CTRL key and go to File > Make a copy > Selected slides.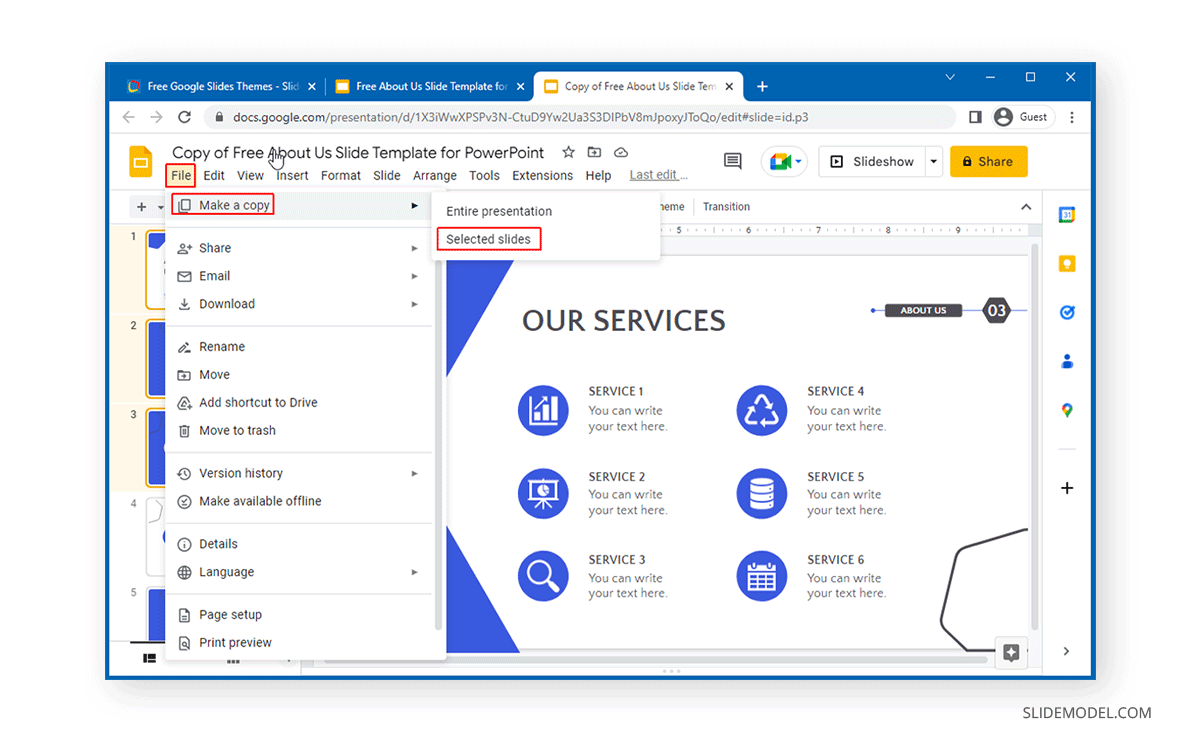 How to Download Google Slides Presentation
You can download your Google Slides presentation for later use or a copy of a theme to import later via File > Download. The download options allow you to save the presentation in PowerPoint, OpenOffice, PDF, Plain Text, JPEG, PNG, and Scalable Vector Graphics format.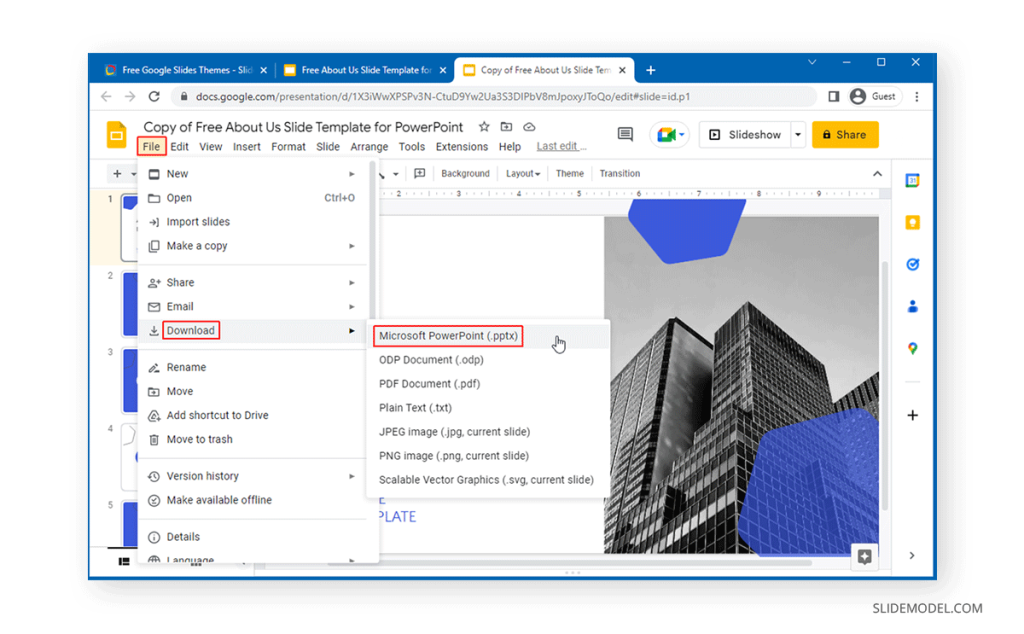 Google Slides templates can be opened directly using your Google account in Google Drive. However, if you wish to download them for use with PowerPoint, OpenOffice, or import images from the slides, you can download them according to need. Since Google Slides is a cloud-based platform, there is no need to worry about how to download a theme for Google Slides, as you can find and save themes online.