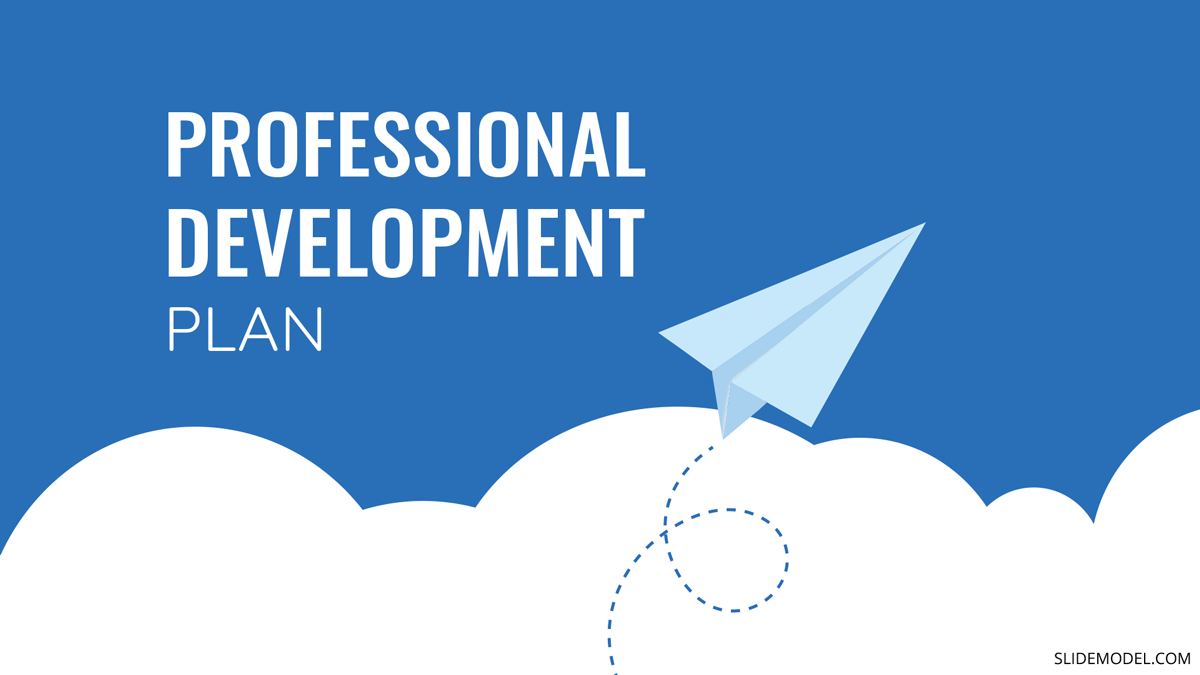 Keeping yourself updated with recent trends and new methods used in your line of work is essential to avoid becoming obsolete. Like machines, technology, and processes, people can be outmoded by more efficient individuals in their field of work. Furthermore, a lack of initiative is often why many individuals might find themselves unable to climb the professional ladder. The key to avoiding such pitfalls is to set the right goals and focus on your professional development plan.
Why is Professional Development Important?
Professional development involves learning to enhance or maintain your professional value. Such as by acquiring a degree, undergoing formal or informal training, working with a mentor, etc. Individuals looking to develop their professional credentials actively might set professional development goals, develop a professional development plan, and pursue their desired targets through periodic evaluation.
You might need to reflect your desire for professional development at the workplace to climb the career ladder in various cases. For example, many organizations evaluate the desire for an individual to excel by performing a training needs assessment, setting annual goals for their employees (or allowing them to submit annual goals), and enabling them to take over additional responsibility with their immediate supervisor.
Professional development and the desire to excel can often be reflected in an individual's attitude. Someone presenting a PowerPoint presentation for a 30-60-90-day plan reflects an individual's plan for the first 3 months at the job and the desire to excel personally or its lack. Similarly, people actively engaged in seeking and making use of professional development opportunities at the workplace can often improve their chances of career success, such as undergoing optional training courses or voluntarily joining advisory groups.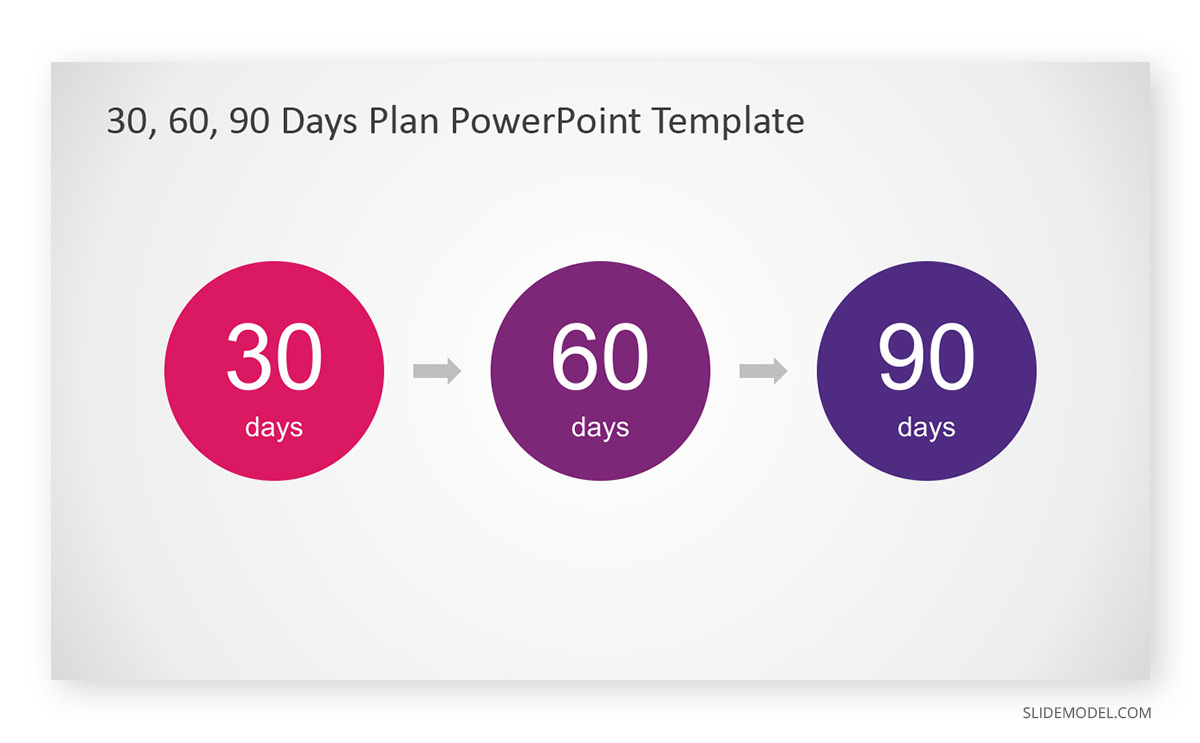 What is a Professional Development Plan?
When working on your professional development plan, you will find many avenues that can lead you to career growth. There is no magical method to make a plan that can lead to certain success. However, you can start with a few basics and stick to the best course of action by following a few guidelines that can enable you to develop yourself as a robust candidate to stand out from the crowd when looking to move up the professional ladder.
Prioritize Your Professional Development Goals
Knowing what you want is essential to achieve what you need to. It is important to set your professional development goals to understand better the targets you intend to achieve. You can set goals based on some initial evaluation. Such as by researching a bit about your industry, analyzing the achievements of successful individuals, and set SMART goals.
Professional development goals might differ from one individual to another. Once your goals have been achieved, you can also add new goals. Your goals can be short-term, mid-term, and long-term. If you think you lack experience, you can start with short-term goals and refine them later. Someone at the start of their career might look to become an expert at their job. At the same time, someone who is well versed in their line of work might be looking to work in a senior position. You might also need to present a professional development plan when internally applying for a senior position or at least reflect your need to grow in the form of a formal PowerPoint presentation to score some interview marks.
Some job interviews also make it mandatory for candidates to present a plan or course of action to show how they can add value to the organization. It can help you gain a few extra marks during such a presentation if you appear to be looking to continue learning and enhancing your skills while adding value to the work you might do for the organization.
As you grow professionally, your goals will likely become more refined and clear. Showing you better avenues to explore in your professional endeavors.
Enhance Learning and Technical Capacity
Whether you are someone inexperienced at the workplace, at the bottom of the hierarchy, or an individual with several decades of experience, learning is a process that never ends. New processes, technologies, and methods are always on the horizon. Those unable to see the opportunity in them are often left behind. Over the years, many professionals have undergone radical change. Virtually every industry now has better technology, processes, and methods of performing different functions. Those who have been unable to keep up with changing times now find it hard to find work, let alone be successful in their career.
A glance at obsolete professions is sufficient to understand the need to learn and enhance your technical capacity. For example, how many people now use a typewriter? Does any professional photographer use a traditional camera anymore?
Learning and enhancing technical capacity is key to maintain and improve your professional credentials. This not only includes understanding the evolving environment of your industry but also being good at small things that weren't expected a few years earlier. For example, regardless of their place in the hierarchy, employees are expected to be computer literate and capable of at least performing a few basic functions such as composing software, a printer, or even delivering a PowerPoint presentation when needed.
Identify Barriers and Solutions
Professional development is often not a straight road with a clear view of your destination but a route with several detours and difficult to maneuver pathways. It is quite likely that you would face several barriers when aiming to achieve your professional development goals. These can be anything from a lack of opportunity for growth, a toxic working environment hindering progress due to workplace-related politics to your inability to be as good at your job as others.
Identifying barriers is a good way to find suitable solutions. You can even take notes and write down the possible barriers hindering you from achieving your goals. Doing so can help you reflect on the need for adjusting your professional development plan.
Collaborate and Develop a Professional Network
Sometimes, people lack not skills or experience but rather a network that can help them excel. Several jobs require working in collaboration with others to produce a final output. A freelancer developing websites might also be expected to produce graphics for clients. However, he/she might not be good at the job and may require collaborating with a professional graphic designer to satisfy clients. Similarly, collaborating with people at the workplace or from your network can help you gain different perspectives and ideas to carry your work forward.
Many people remain in touch with former mentors, supervisors, or associates throughout their professional careers. This helps seek them out for help and advice in a professional capacity and act as a reference for a better career opportunity. People also like to work with trusted individuals who have credibility in the industry. If you are someone with a robust professional network, the chances are your reputation might precede you in a job interview, improving your chances of scoring a good job. Developing a professional network is also important to find better job opportunities, understand your profession's changing nature, and build your professional repute in the industry.
Evaluate and Adjust for Course Correction
Imagine you are someone who trained as an IT support engineer providing hardware repair services for desktop computers a decade ago. At the time, you wanted to climb the professional ladder to become a supervisor but never achieved your goal. However, another individual with similar skills as yours underwent training for repairing handheld devices to excel at the workplace. In such a case, the chances are you missed an opportunity in the wake of evolving market needs and did not update your skills to understand handheld devices' mechanics. Keeping in view this example, it is necessary to understand the need to constantly evaluate and adjust your professional development plan for course correction.
One of the biggest hurdles to professional development is a lack of initiative, powered by resistance to change. It can be difficult to accept that you might need to undergo cumbersome training and leave your comfort zone to learn something new. However, making a timely decision can enable you to achieve your long-term goals and remain relevant in your line of work.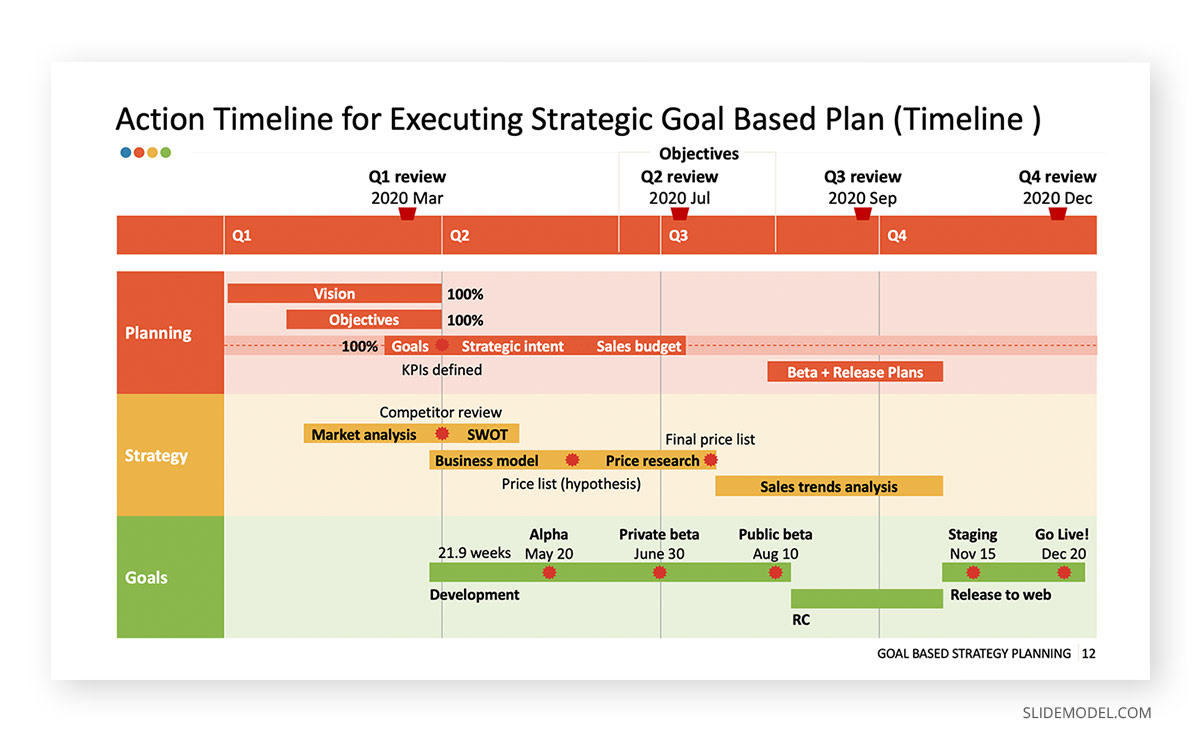 Continuing Professional Development (CPD)
Continuing Professional Development (CPD) is the continuation of learning to ensure that you have the necessary knowledge and skills to perform your duties at the workplace. CPD is often a requirement in certain professions. People engaged in financial management, risk and safety management, and the healthcare industry.
Continuing Professional Development can include various activities such as work-related learning, formal education, being involved with professional bodies, self-directed learning, or even presenting PowerPoint presentations during conferences. Depending upon your line of work, you can provide evidence for CPD activities to meet the required standards of your industry.
How to Present a Professional Development Plan
Whether you need to present a professional development plan before your supervisor or need to deliver a PowerPoint presentation during a job interview, you can follow the steps mentioned below to create a suitable slide deck.
Know Your Goals
Your presentation must have specific, measurable goals that are achievable, relevant, and time-bound. If it is a presentation meant to gauge your future training needs or set goals by your supervisor, you might want to pick goals that can best suit your career growth. For job interviews, you will have to show a mix of your current skills and the desire to excel while maintaining a balance between the two. This is to ensure that you don't appear as a novice when applying for a job.
Leverage Your Skills
When presenting a professional development plan, it is best to emphasize your strengths and what you're good at, as well as the areas you intend to improve. An honest yet professional-looking plan is likely to ensure that you can show your desire to develop without undermining your competence during a presentation professionally. While a supervisor might be aware of your skillset, someone not familiar with your work should see you as a confident and competent individual looking to work hard to succeed.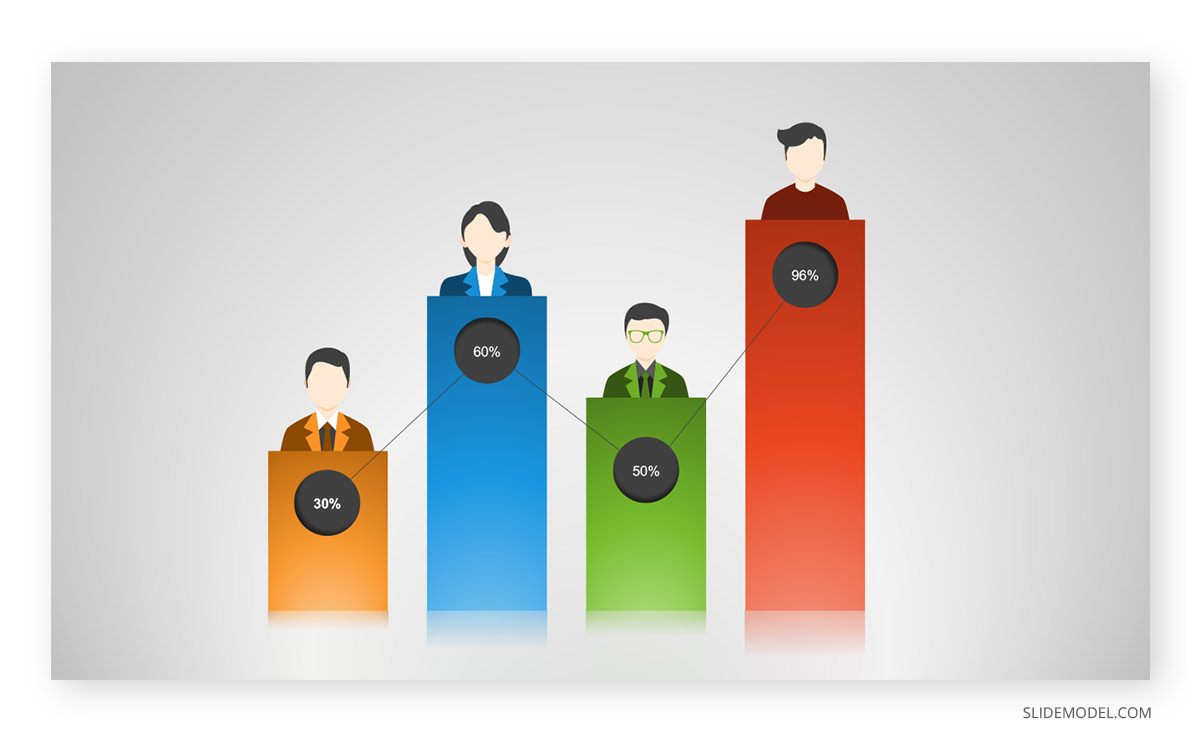 Mention the Merits of Your Plan
Many organizations spend a hefty amount training employees each year. These organizations also expect the employees to use their professional development to add value to the workplace. It will be redundant for organizations to invest in individuals who move on to other opportunities in different organizations after they have reached their true potential. Similarly, employees that see development opportunities as mere extra work and a 'waste of time' are unlikely to benefit from them. Therefore, it is necessary to showcase that you can add value to the final output of the required work if you are given the opportunity for professional development.
Avoid Death by PowerPoint
Presentations can often be dull and boring. When designing your slide deck, you should try to create slides that are easy to grasp, to the point, and carry your presentation based on your knowledge rather than what's written in text-heavy slides. You can also use a professional development plan template to create your slides with the visual aid of professionally designed layouts.
Final Words
Professional development is not just about clocking hours at training, workshops, or even at the workplace. What makes a professional development plan useful is the qualitative aspects of your efforts. Improving your understanding of evolving needs, applying what you have learned, and ensuring that your professional credentials remain abreast with market needs is essential.
To support your professional development goals, you can look to create a robust network of colleagues, coworkers, and friends who can help you out throughout your career. It is also important to mentor and supports others whenever possible. This will help your network grow and enable you to learn how to lead a team and keep you on your toes to be capable enough to guide the people who look up to you.