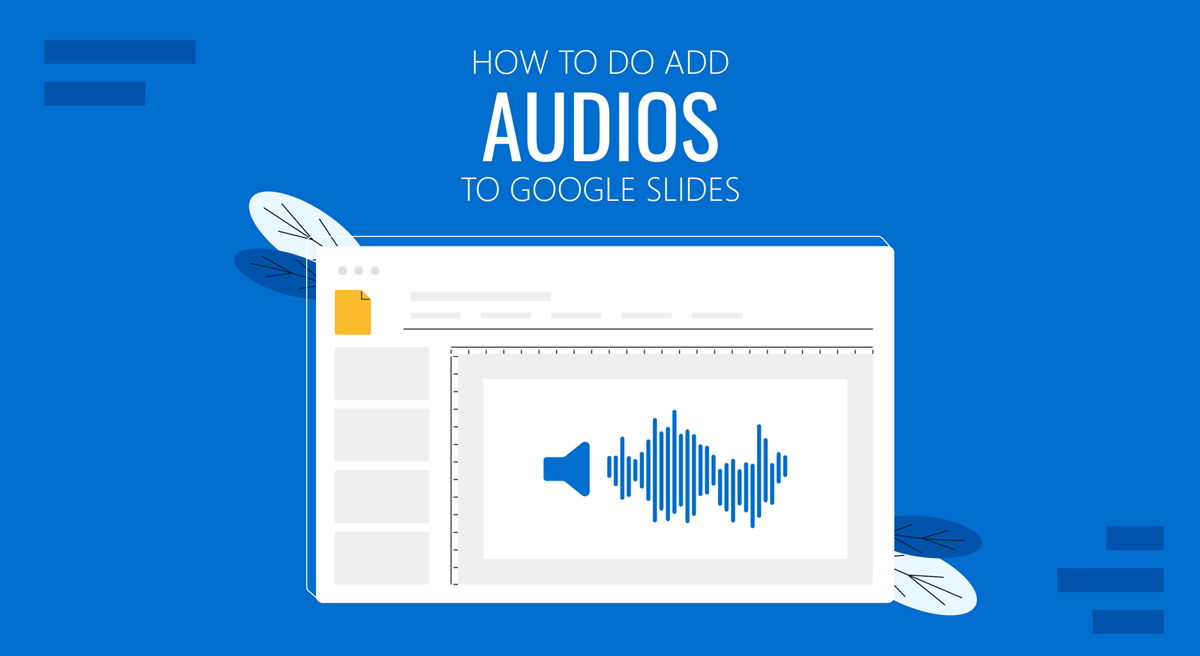 Adding audio to a presentation can help create slides with narrations, a slideshow with a background score, and shareable tutorials with informative content. Like PowerPoint, you can also add audio to Google Slides presentations. However, if you intend to share them externally, you will need to tweak a few options to ensure that another user can play the audio in the shared presentation file.
How to Add Audio to Google Slides
To add audio to Google Slides, upload a file to Google Drive. You can use a naming convention for easy identification if there are multiple files. It can also be helpful to place files organized within folders and, if needed, subfolders.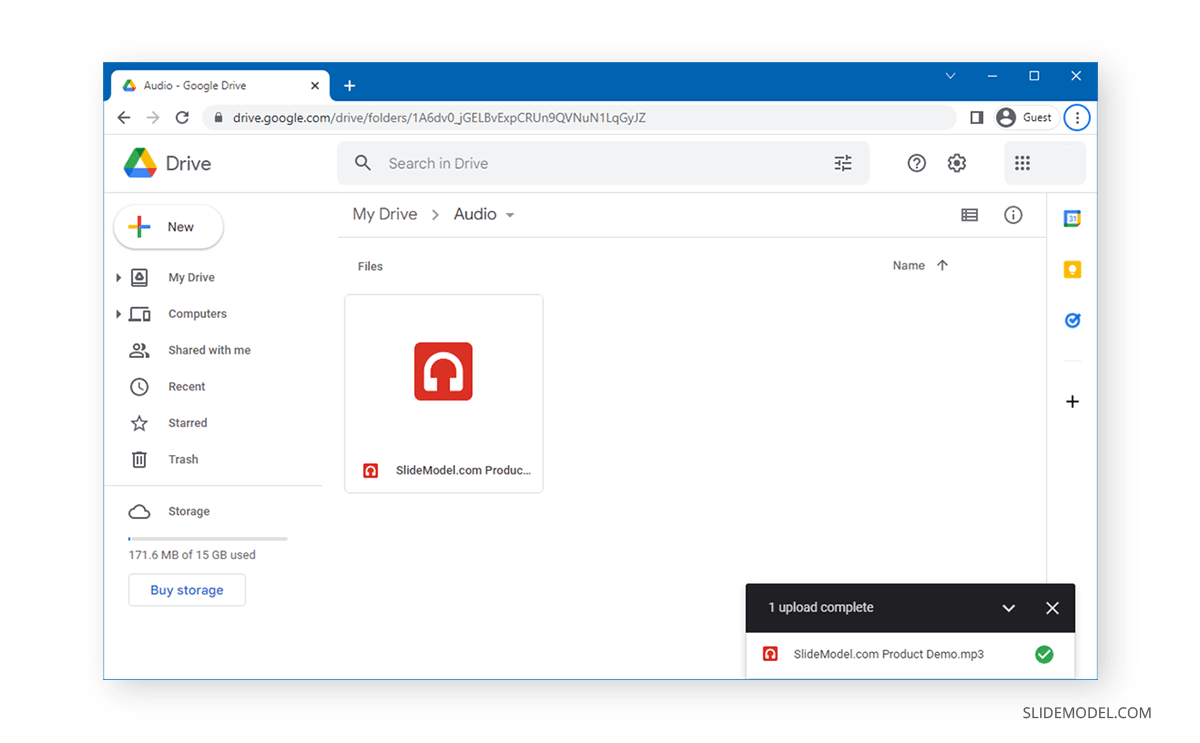 Once a file is uploaded, click Share via right-click context menu.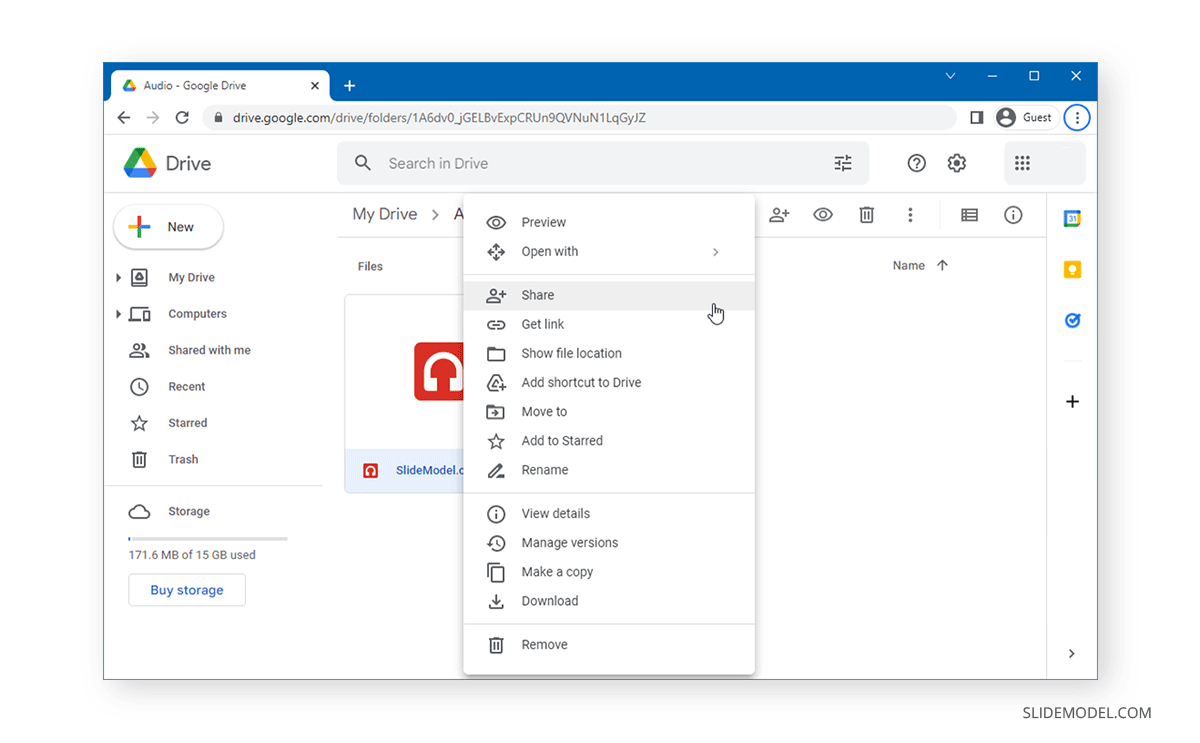 Ensure that the file can be externally viewed. This is especially important if you wish to share the presentation online or require collaborating with other users on the presentation deck.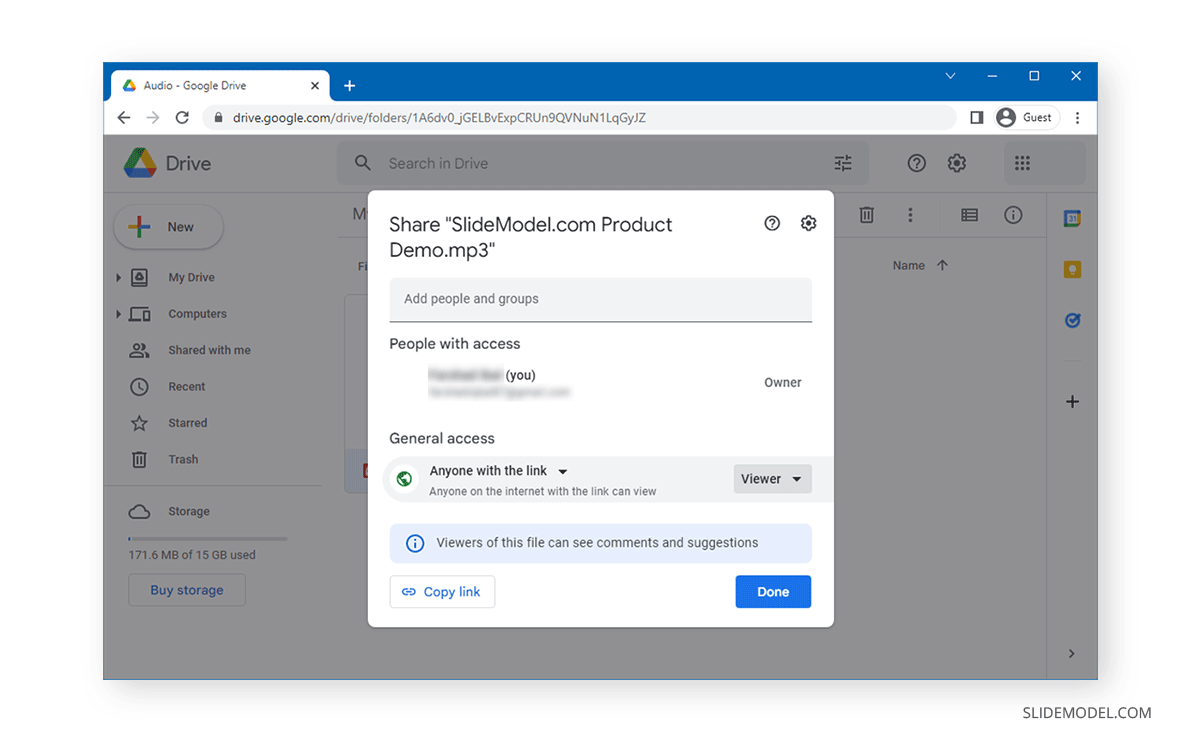 To add audio to Google Slides, go to Insert > Audio.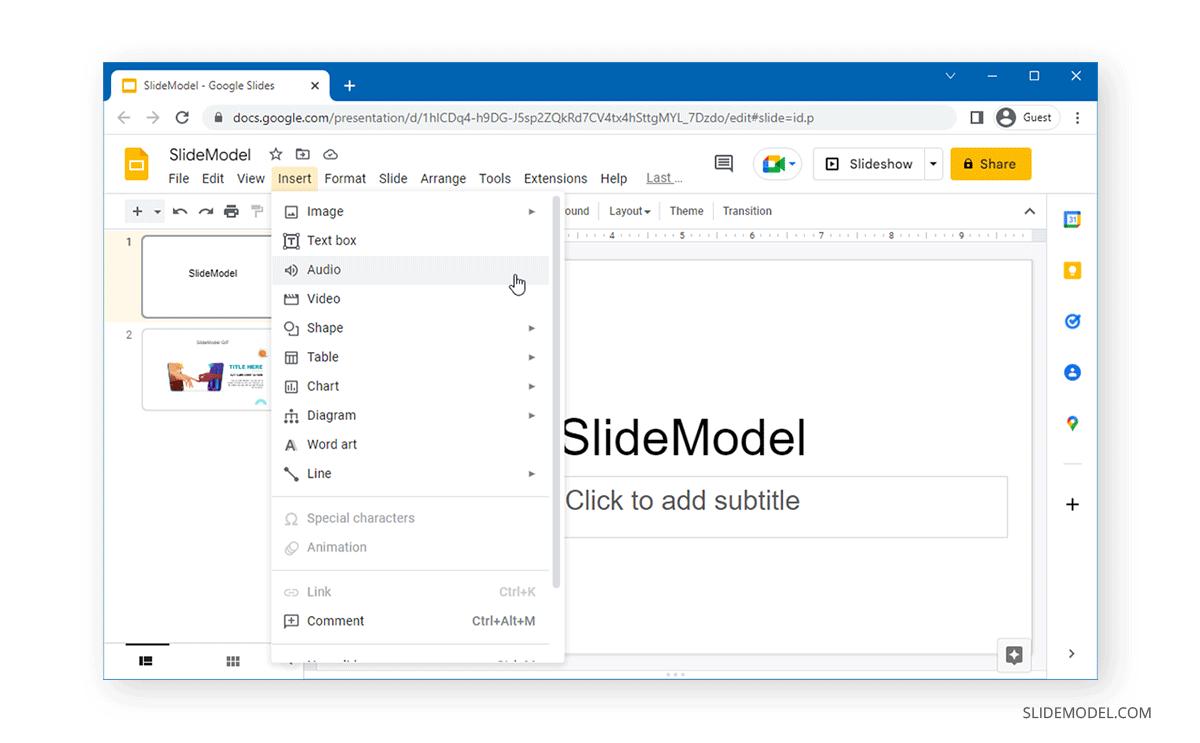 Select the file you intend to insert into the current slide and click the Select button.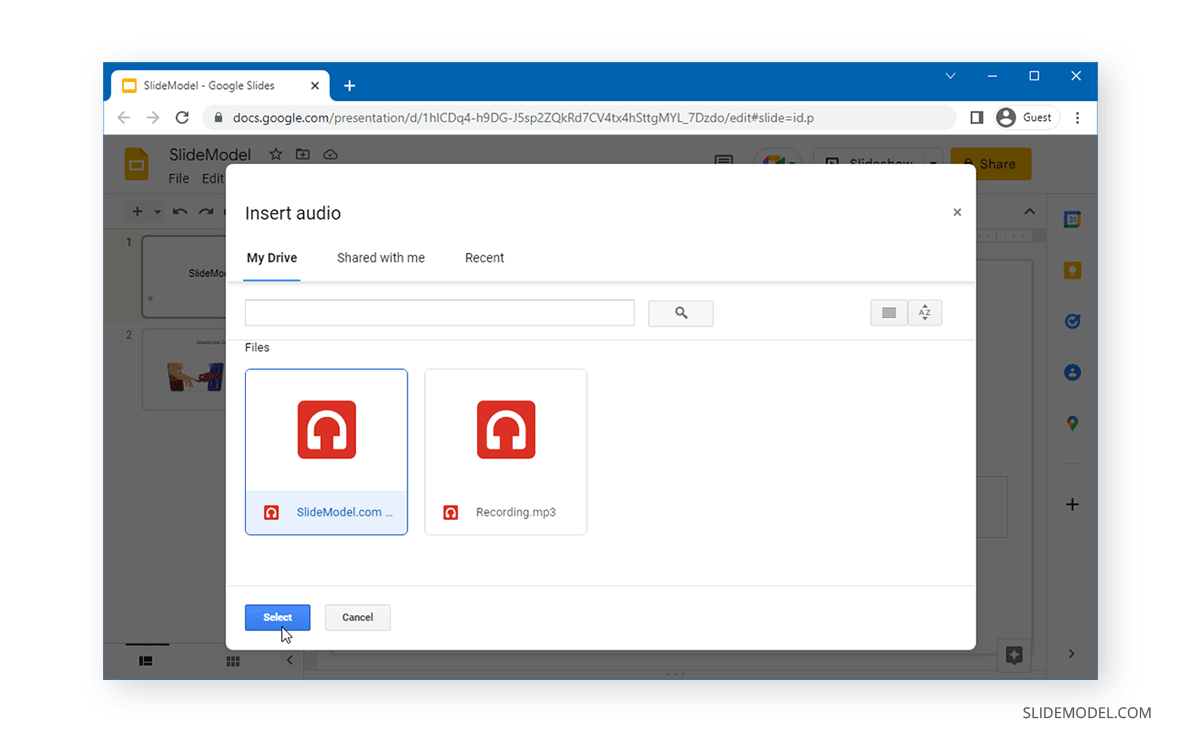 This will insert audio into Google Slides presentation. To customize how the audio appears, drag and drop to resize and manage it on the slide. To make additional changes, go to Format Options from the Google Slides menu bar after selecting the audio icon. Under this menu, you can adjust your audio icon's size and rotation, position, color, transparency, brightness, and contrast.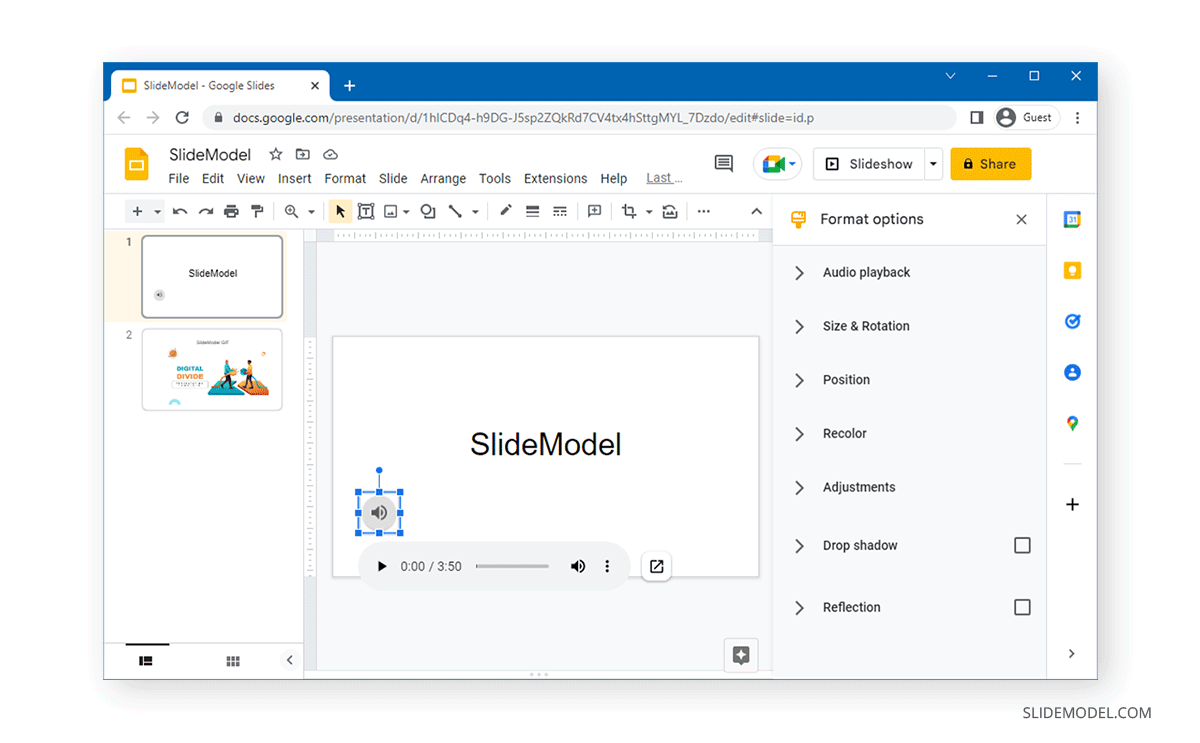 To set how your audio plays during the course of your presentation, the Audio and Playback settings can be used to play the audio on click, automatically when you switch to the slide, as well as adjust the volume. Playback settings also enable you to stop the audio when the slide is switched or to continue with it in a loop.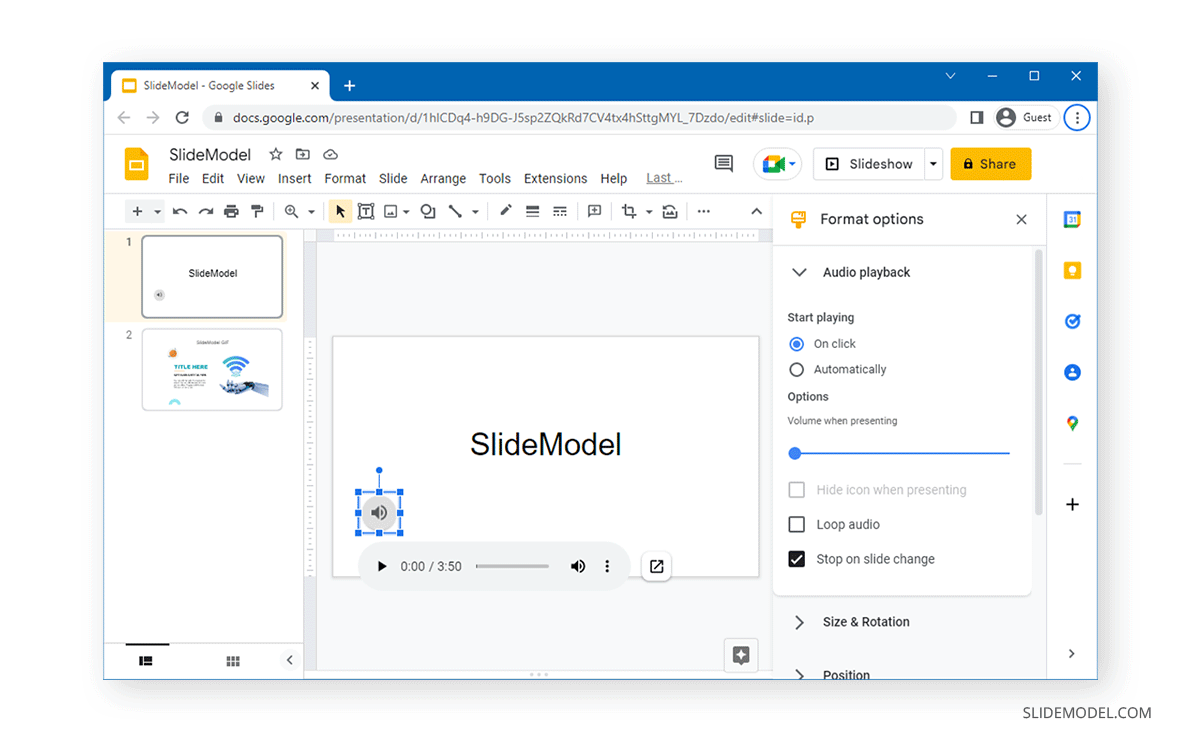 The audio icon can be stylized with your slide and presented, so it merges with your background and branding. If you wish to hide the audio icon during a presentation, select the audio to play automatically via Format Options > Audio Playback and check the 'Hide icon when presenting' option.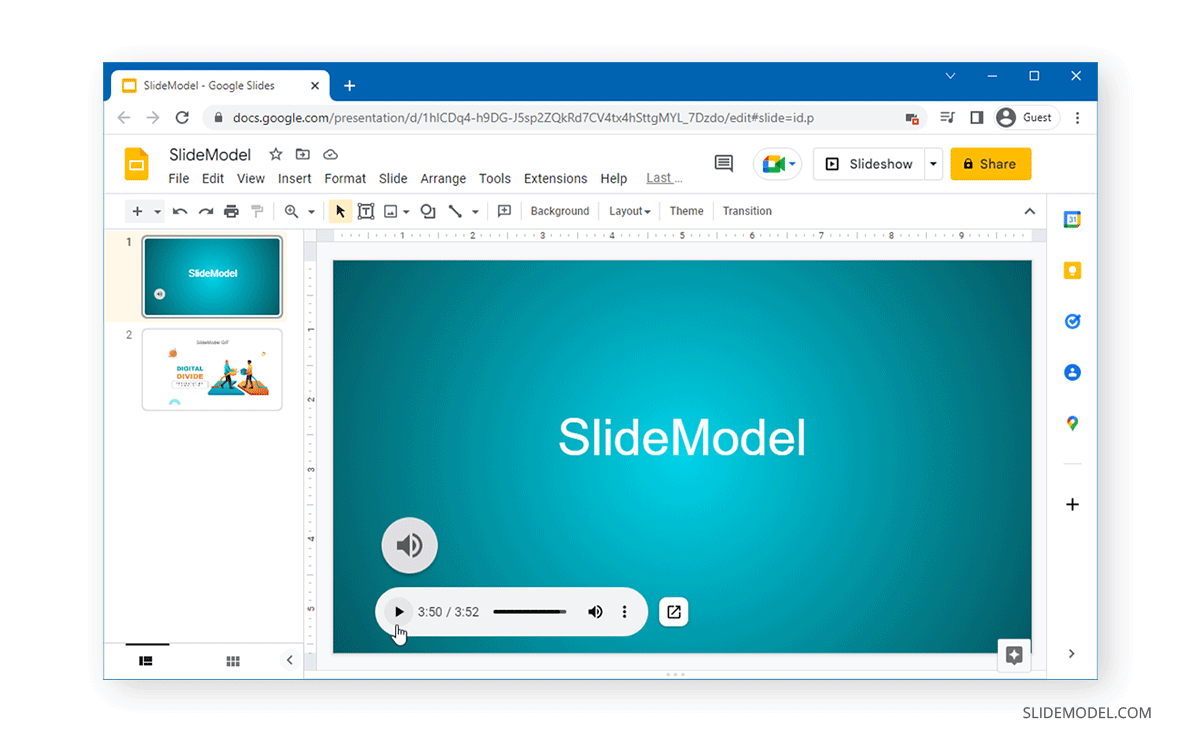 The above method can be used for multiple purposes and answers many questions using a simple method. For example, if you have been wondering how to add music to Google Slides or how to put audio on google slides templates to include your narration, this method works either way.