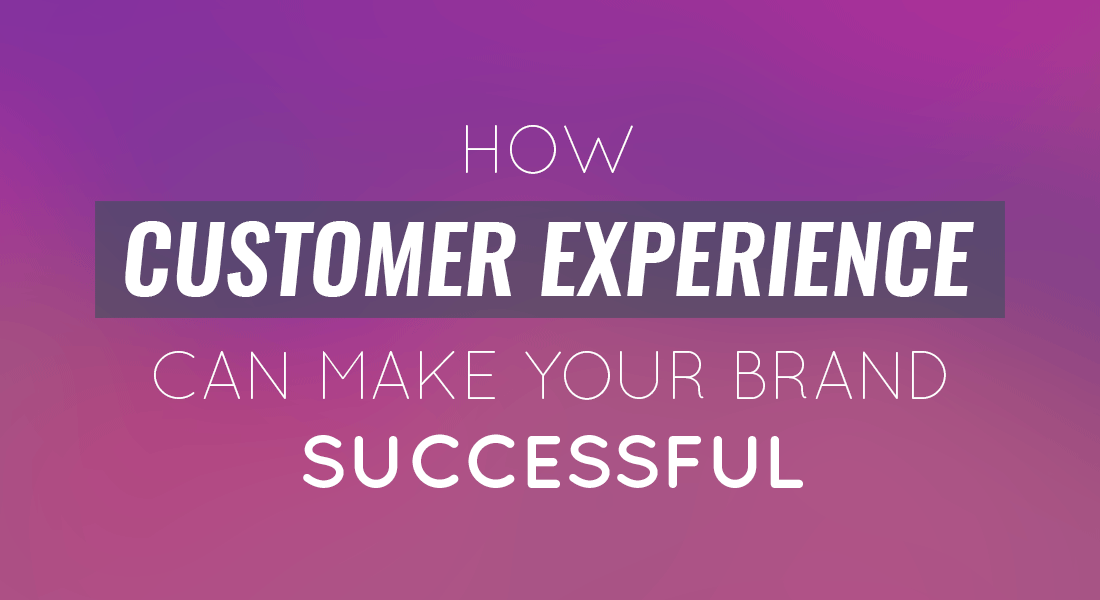 For a business to run successfully, it is important to have satisfied clients. It is not only the quality of the product or service that matters but how customers perceive a business and if the expectations of the customers are met. This all has a lot to do with what is called Customer Experience (CX). Over the years CX has become one of the most important aspects of branding. In fact many experts now believe that Customer Experience is as important as the brand itself. According to a survey by Gartner, 89% companies now compete on the basis of CX, a number which has risen from 36% over the years.
Understanding Customer Experience (CX)
Customer experience consists of three main aspects, namely; the customer journey, brand touch points (the way the customer interacts with the product), and the environment that a customer experiences.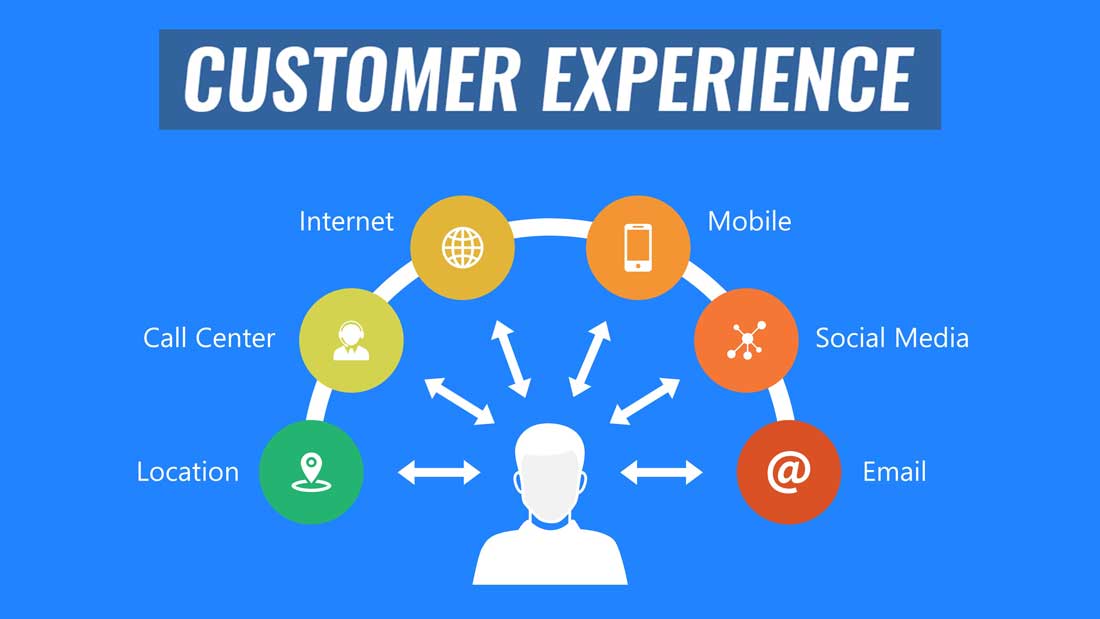 1. The Customer Journey
The customer journey is a very important aspect of customer experience. This includes the interactions a customer has at various touch points with the organization. For this purpose, organizations also create customer journey maps. Such a map shows the journey of a customer at key interactions with the organization, as well as the feelings of the customer regarding the organization. A customer journey map is like mapping your customers by making a buyer persona that can help you understand their motivations, expectations and questions that a customer might have related to your business and how to best serve them.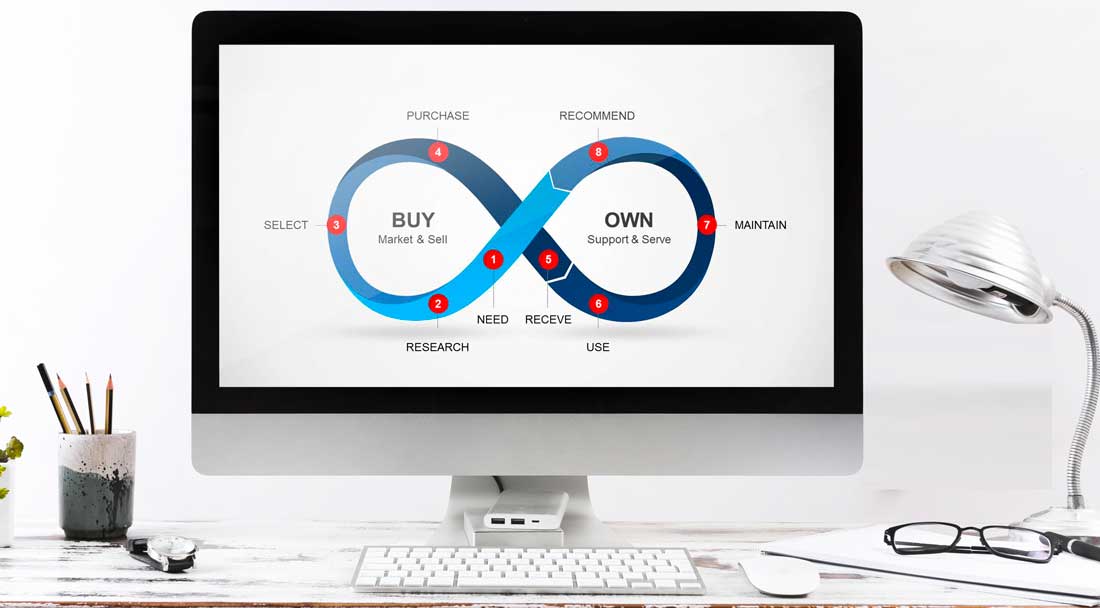 2. Brand Touchpoints
A customer interacts with a business at various touchpoints. This can include not only the point of sales checkout counter or an office premises but also social media, web, email, phone, etc. Customer experience consists of all the brand touchpoints that the customer experiences. It is important to note that even a single bad experience at one of the touchpoints can lead to a dissatisfied customer. For example, you might have a great software that is useful and user-friendly; however, if the customer does not receive timely support or is left high and dry at a pivotal juncture due to a bug caused by a software update, you might lose your clients to a competitor. Similarly, a bad experience at customer support due to an ill-mannered employee can also make a customer disgruntled enough to never use your product or service. Hence, all brand touchpoints shape the customer experience.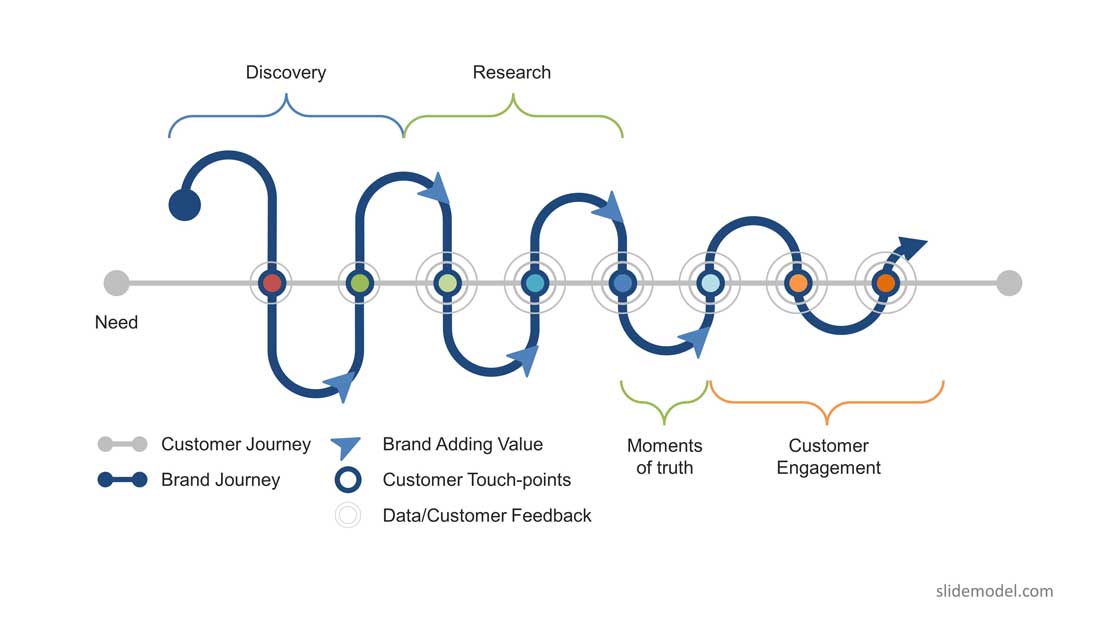 3. The Environment
In the wake of digital technology, the environment is no longer limited to a store or office. The environment that affects the customer experience can not only include your brand's outlet but also the digital environment that the customer might interact with. Many products are now sold online and home shopping has become a norm across various countries, this makes the digital environment as important as the environment the customer might experience at a store or office premises.
The environment a customer experiences, entails not only the way the brand is presented or the ease of shopping or the quality of service but also other associated factors. A customer experience might dip for a hotel which despite having excellent service is located in a noisy location where there is no provision to ensure that the hotel rooms aren't insulated from the noise outside. The customer not only wants high-quality products and services but also likes an honest brand that does not cheat its customers with misleading claims.
A good example of shifting customer priorities is that customers nowadays demand environmentally friendly practices to be adopted by brands. Such considerations are important to give your customers an 'environment' that they find up to their expected standards.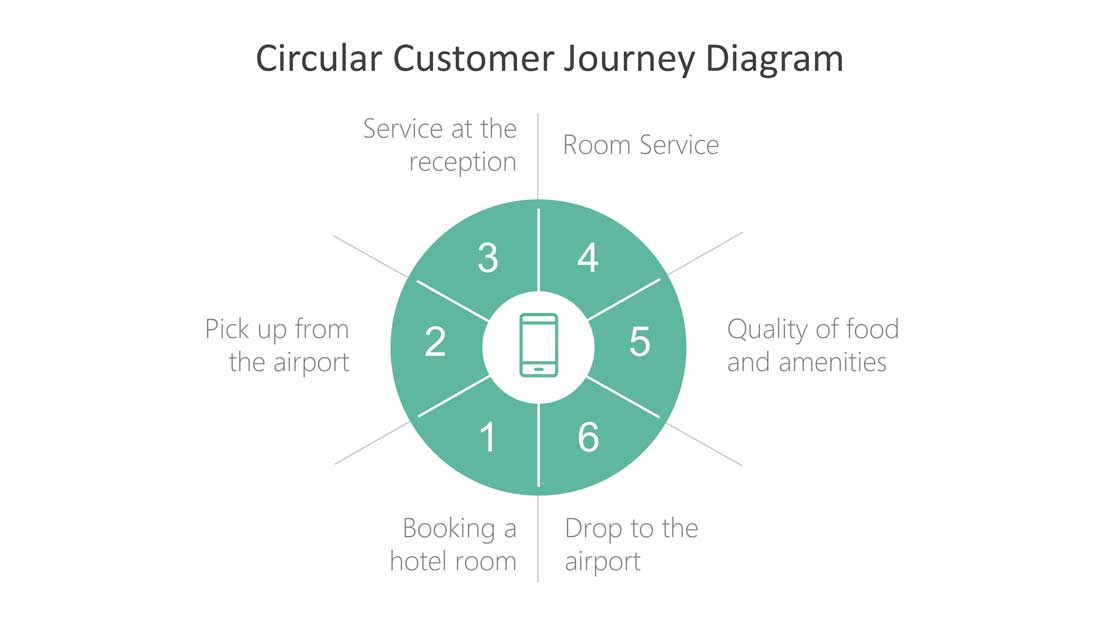 Making a Customer Experience Strategy
In order to optimize the customer experience, an organization must account for the aforementioned and ensure that the customer journey at each brand touchpoint provides an environment that is in line with the expectations of your customers. In order to do that you will require making a customer experience strategy.
a. Understand the Needs of your Customers
In order to create a customer experience strategy, you need a clear vision regarding your goals and objectives. You need to understand the needs of your customer, as well as their needs, aspirations and expectations. You might require researching the market for this, including conducting a research, checking sales trends and gauging customer expectations. Understanding your customer is the key to delivering a good customer experience and strategizing how to best reach out to your clientele.
b. Create Buyer Personas
Your clients will include different types of customers. Some might require a generic product or basic service, whereas others might demand more exclusive treatment. For example, for someone that is not tech savvy, a basic version of a software might work, however, for enterprise customers you might require offering more exclusive services and additional features. This might also give you the chance to charge more for the latter due to the exclusive nature of service offered with your product. The same principle can be applied to other types of products and services, be it in the hotel or banking industry, a retail store, a telecom company, etc. Creating buyer personas can be a good way to understand the type of customers you have and what might best suit them.
You might have noticed that many brands offer a range of products in different designs, shapes, colors and packages. All these are meant to cater to different types of clients. If your business is targeting young people, you will require mapping the personas of the age group your company aims to target. You might even need to segregate customers by age, gender, ethnicity, language and other factors. Buyer personas can help develop an effective customer experience strategy to help you better cater to the needs of your customers.
c. Pay Attention to Customer Feedback
You might have a great sales team, however, if the package arrives late or the customer is not satisfied with an aspect of the product, your sales team will not be able to save you in the end. It is essential to understand the complaints and demands of your customers. This is why an analysis of customer feedback should be included in your customer experience strategy. This can not only include ways to address complaints and bottlenecks but also the new features a customer might demand or the changing needs of customers which might need to be addressed to remain competitive.
d. Create a Mechanism for Timely Resolution of Complaints
Years of good service and brand loyalty can be ruined by something as simple as a bad customer experience. It is necessary to ensure that you have a mechanism which resolves customer complaints on time and does not leave them high and dry when they might need assistance.
e. Research your Competitors
You can be a market leader or someone down the ladder, looking to acquire more market share; either way, you must research your competitors. Even a company offering low-quality goods can quickly usurp market share if it has an edge over your product. Be it a product, price, place, promotion or packaging, you must take into account all aspects, including the 5 Ps in order to understand what your competitors are offering, and how you can learn from them in order to improve your product, service and overall customer experience.
f. Optimize your Strategy
If you make a customer experience strategy and let it stay stagnant, you will miss out on the various changes that the market might be going through. It is therefore necessary to review and optimize your customer experience strategy periodically and to look for aspects which might need improvement or parts which might need revision in the wake of changes in the market and even your own company.
Using Customer Experience for Delivering an Effective Presentation
A customer experience strategy or the way you optimize the customer experience for your business has all the insight you need for your customers including their personas. If you require presenting before your customers, or need to present a presentation before your shareholders, investors, government officials, environmentalists or other stakeholders, you can take a page relevant from CX. For example, when delivering a presentation before your customers you need to discuss how your product has made their lives more convenient or offered them something special, be it a great tasting eatable, a comfortable hotel room, a personalized service or peace of mind by taking care of some aspect of their lives.
Similarly, when presenting before shareholders, you might want to discuss how customer experience has helped keep your customers satisfied, retain market share or any gains you might have achieved because of it. You can present statistics, such as research data to back your claim. The same can be applied to other stakeholders, where you take out the part from your CX which seems most relevant for your audience.
Final Words
Customer experience entails taking care of the most basic things affecting your customers. From the shopping cart, checkout, customer service to the digital interactions, every step of the brand touchpoint matters. The journey your customer experiences over a period of time can make or break your business. Long-term loyal customers might be willing to forgive minor inconveniences, whereas new customers might easily switch to your competitor at the sign of the slightest inconvenience. How you manage your customer experience affects your brand loyalty. Hence, it is imperative to keep an eye out for how your customers feel and how to ensure they are pleased by optimizing your customer experience periodically. Sometimes, a happy customer is more important than excessive short-term profits for your company to survive in the long run.