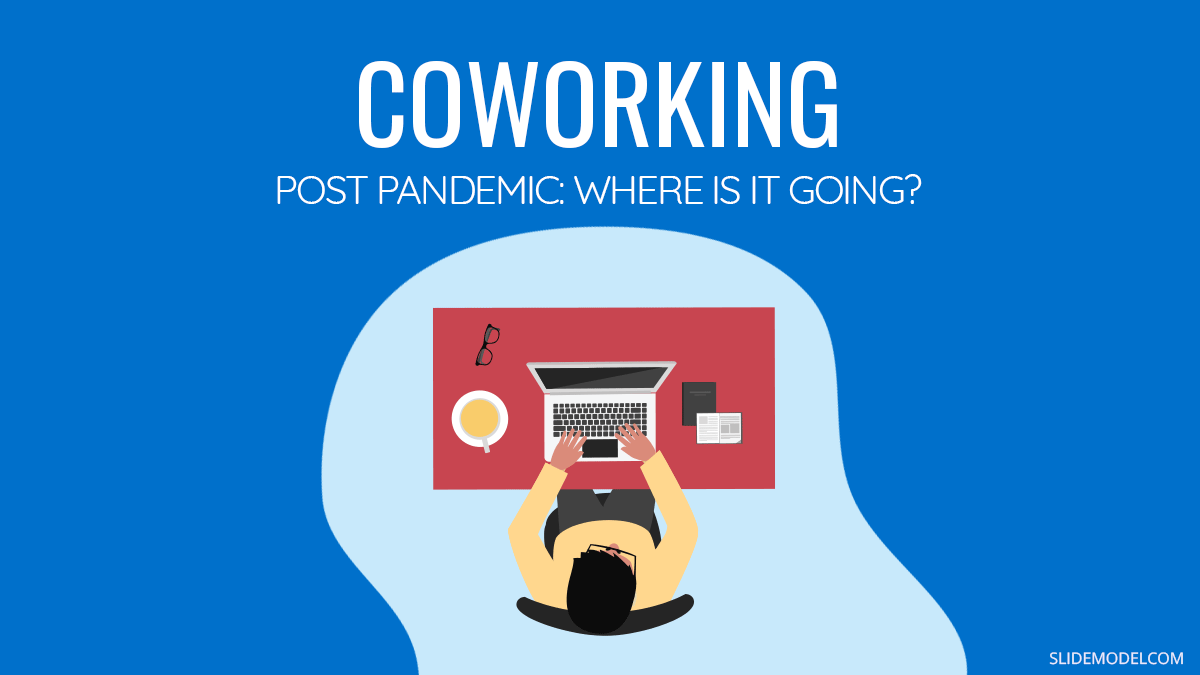 If you were told a year ago that you'd be working from home full-time, could you believe that? Surely not. However, a year into the experience, most people are eager for a change of scenery. But that doesn't necessarily mean a full-time return to the office. Quite the opposite: most businesses are transitioning to flexible work, and coworking spaces will play a key role in the newly-emerging operational landscape.
What is Coworking
In the simplest terms, coworking is an arrangement when people assemble in a neutral office-styled space to work on independent projects or joint ventures.
Coworking spaces, in turn, are physical premises with office amenities anyone can access for a fee. It's an employer-neutral workspace outside of traditional office space.
Typically, a coworking office space has everything you need to do productive work — desks, unlimited Wi-Fi, printers, kitchen, storage space, conference rooms, etc. You can pay by the hour or purchase a daily/weekly/monthly pass to access the above.
Most coworking companies also allow you to rent a personal desk or a dedicated sub-space for long-term use. In this case, you pay a fixed monthly fee for a set number of desks or people, and the provider ensures that your space is properly configured, well-maintained, and regularly cleaned. Small businesses and startups, renting a coworking space is more cost-effective than entering a long-term office lease.
Some coworking spaces also entice renters with extra perks: ATX Factory a coworking space, in East Austin, Texas, offers sleep pods for quick naps. This allows people who need to recharge to do so, also, they have weekly food truck events, and communal areas to relax such as massage chairs.
Others provide catered lunches, unlimited coffee and snacks, yoga classes, and a bunch of other value-added services that appeal to their target market segments. For example, Hera Hub, a coworking office and business accelerator, focuses on female business owners. They designed spa-inspired work environments and hosted regular events and workshops to allow their customers to mingle with other inspirational female leaders.
In the mid-2010s, the coworking industry was booming alongside the gig economy. As more people transitioned to entrepreneurship, freelancing, and contract work, new coworking spaces popped up in every major city — from San Francisco to Hong Kong.
In 2019, the coworking industry was projected to experience record-breaking growth. The sheer number of coworking spaces was projected to increase by over 50% by 2022. But then the global pandemic hit.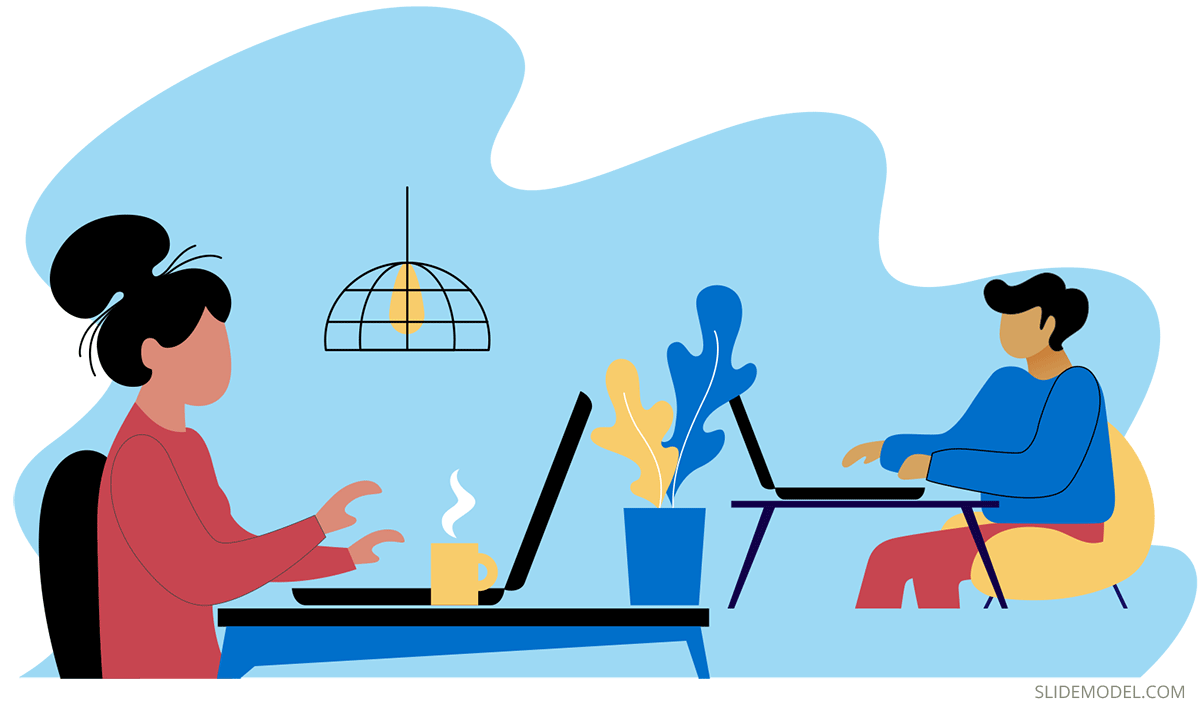 How Coworking Spaces are Doing in 2021: Latest Facts and Statistics
Pre-pandemic, the global coworking spaces market was well-positioned for growth. Per Global Coworking Growth Study:
77% of the coworking services providers had planned to expand by opening new locations in 2020.
Among them, 9% had plans for opening 8+ new locations by the end of 2020.
The pandemic brought those plans to a rapid halt as one country after another issued stay-at-home orders, imposed curfews, and lockdowns.
So how is the coworking industry hailing in 2021?
Understandably, not that great. At peak demand, many coworking operators signed up for expensive long-term leases and purchased property for renovation. Now a lot are struggling to meet the financial obligations.
WeWork, once an industry poster-child, was already severely bruised pre-IPO. When the worst pandemic hit, the company had to downsize its plans for market expansion further. WeWork had to delay opening new office locations and majorly reduced their marketing, maintenance, and new coworking space design costs.
Knotel, another major player in the space, was forced to file for Chapter 11 bankruptcy in January 2021 as their cash reserves dried up due to prolonged location closures. The company is now undergoing negotiations with Newmark to get acquired.
Other coworking operators aren't doing great too.
The global coworking spaces market declined to $8.24 billion in 2020 and had a negative CAGR of -12.9%, compared to 2019, as per the ResearchAndMarkets report. Europe, once the largest market for coworking spaces, experienced the most decline.
According to Google Trends, the search volumes for "coworking space near me" plummeted from an all-time-high (100 searchers/week) during the first week of February 2020 to zero during the last week of March 2020: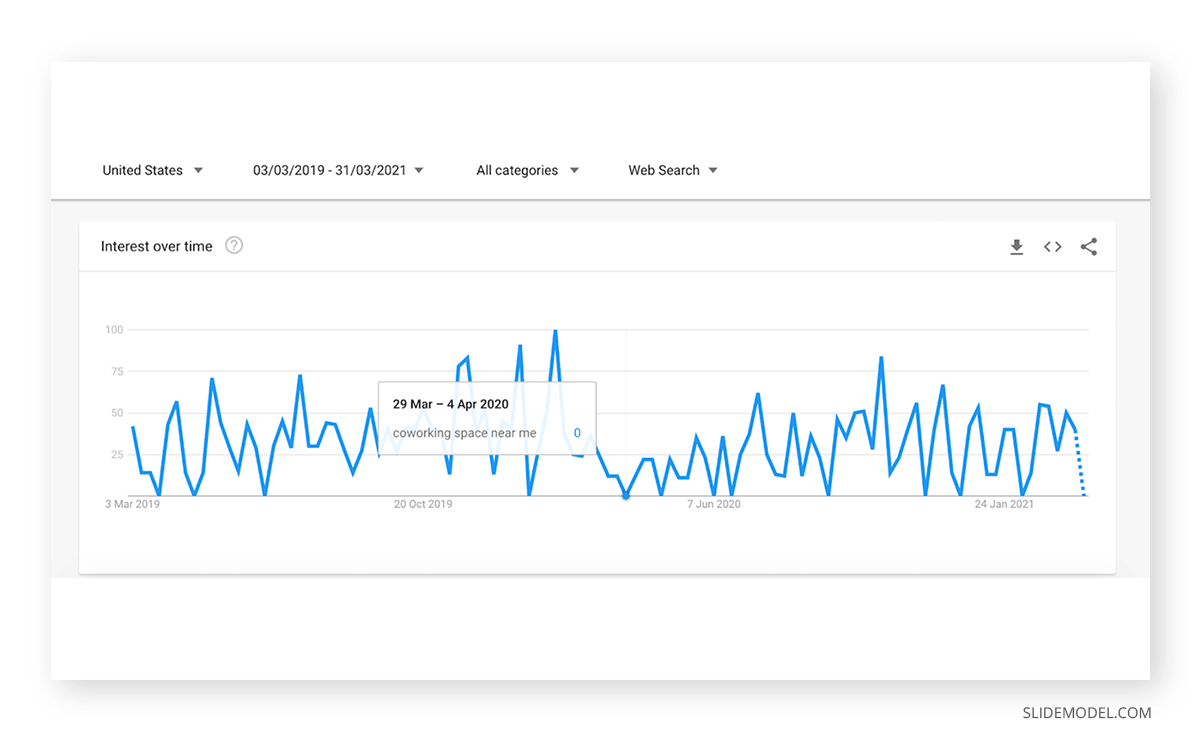 But there's room for optimism too.
As the virus gets contained, the coworking market is also stepping onto the recovery curve. The same research suggests that the industry will start growing again at a CAGR of 11.8% from 2021 and reach $11.52 billion in 2023. So, where will the value come from?
Coworking Spaces Post-Pandemic: 4 Scenarios and Business Model Transformations
The COVID-19 pandemic had many implications on how we live, work, travel, and interact with others. Remote work, in particular, has rapidly risen to the mainstream. This trend is projected to stick for the long-term.
According to various sources:
The above instill optimism in coworking operators. But most also recognize that the coworking industry needs to transform post-pandemic. Many envision that coworking spaces will become more than "shared office spaces" due to shifts in consumer behavior and operating models. They will transform into creative hubs for independent and full-time remote workers. So it follows that operators are considering various business model changes.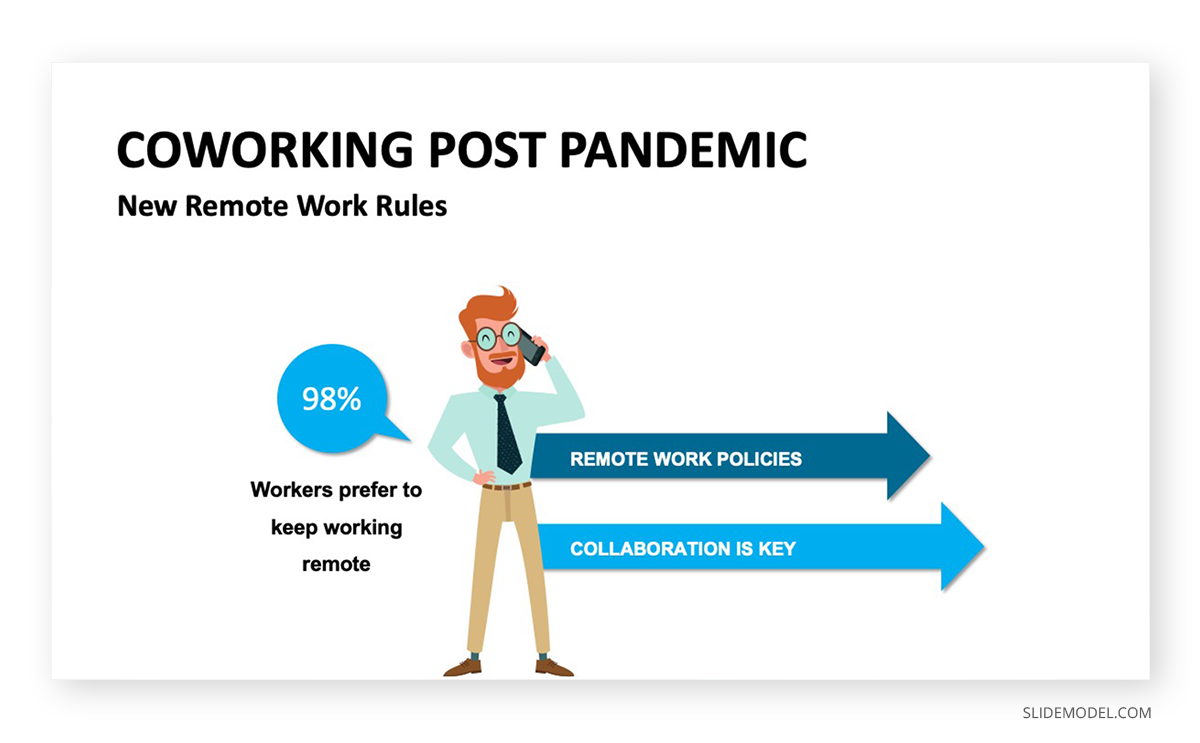 1. Bigger Players are Bullish For Recovery
Despite financial troubles and reduced demand, the aforementioned WeWork has been buying up office real estate in prime locations in NYC, LA, San Francisco, and other busy office hubs. Industry analysts speculate that WeWork may be planning to "rent back" those office spaces to corporations that abandoned them in early 2020.
Fortune reports that WeWork company is already seeing a revived interest in its services. In September 2020, they sold 13X more All Access passes than a month before. Also, single-desk bookings increased by 4X mid-year. In addition, WeWork is also onboarding more enterprise clients: 54% of new bookings are coming from enterprise companies with 500+ employees.
The above data make sense as 89% of enterprises in the US plan to use flexible spaces as part of their corporate real estate strategies in the short-term perspective. Larger operators such as WeWork are capitalizing on this trend early on.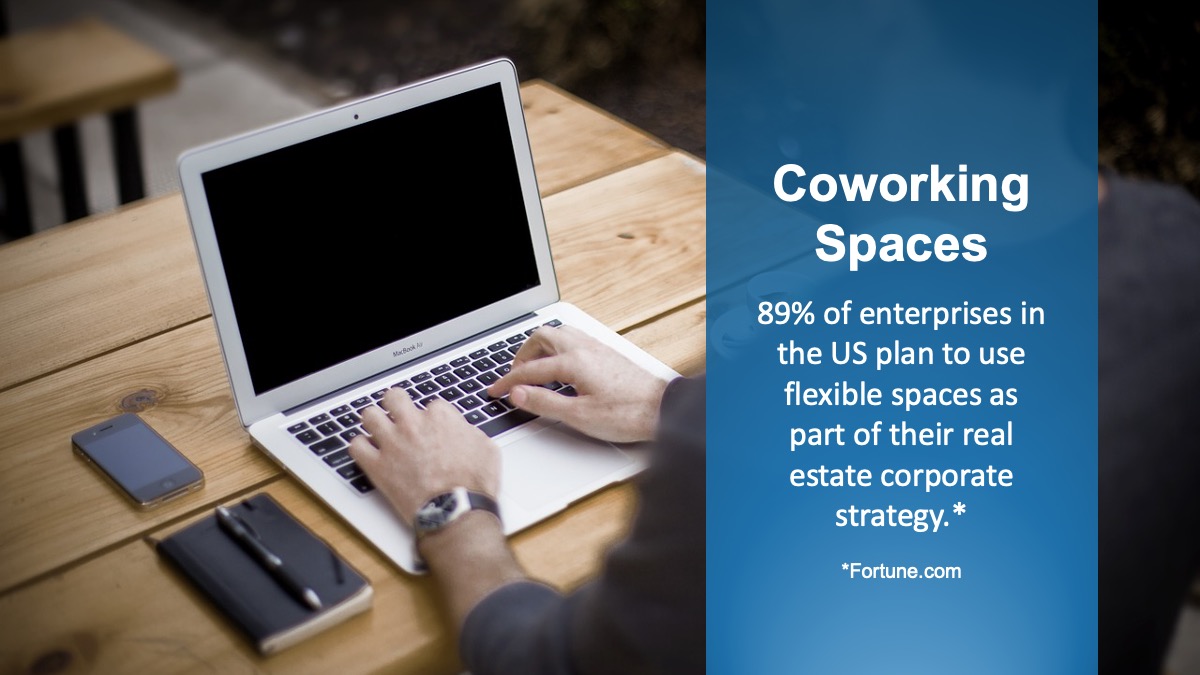 2. Coworking Operators Explore New Business Models and Services
Following the pandemic, many coworking operators also decided to divest from merely offering office space. They are pivoting towards new value-added services, especially those promoting the "community" element of coworking.
As Amy Nelson founder and CEO of co-working company The Riveter, said in a CNBC interview: "People will always need, and will be looking for, a place to connect, find community, and to find a purpose. That's what brought people to co-working spaces in the first place."
How are operators capitalizing on this affinity?
Chief, a coworking space in NYC, started scheduling regular masterminds for their female members. Such transition to online events has helped them stay afloat during the closure of physical spaces and experience growth.
Writers Blok, a coworking space in Los Angeles, also started hosting daily online check-ins for writers, video conferences and workshops, to keep their members engaged.
Several Brooklyn coworking spaces have introduced new student memberships and discounts for everyone who transitioned to online classes.
3. New Safety Measures are Mandatory
A recent survey by HubbleHQ found that increased hygiene measures would be critical for employees to feel comfortable in shared office spaces again. Legislators are pushing for more safety measures too. For example, hotels and coworking spaces in San Francisco, California, are facing stricter cleaning rules, from local authorities.
Regulatory or customer demands, all coworking spaces should consider new safety practices such as:
Allow single-person rentals of meeting rooms for virtual meetings
Implement 1.5 meters (6-feet) rule between desks
Regular cleaning and sanitation of shared surfaces
Temperature checks at entrances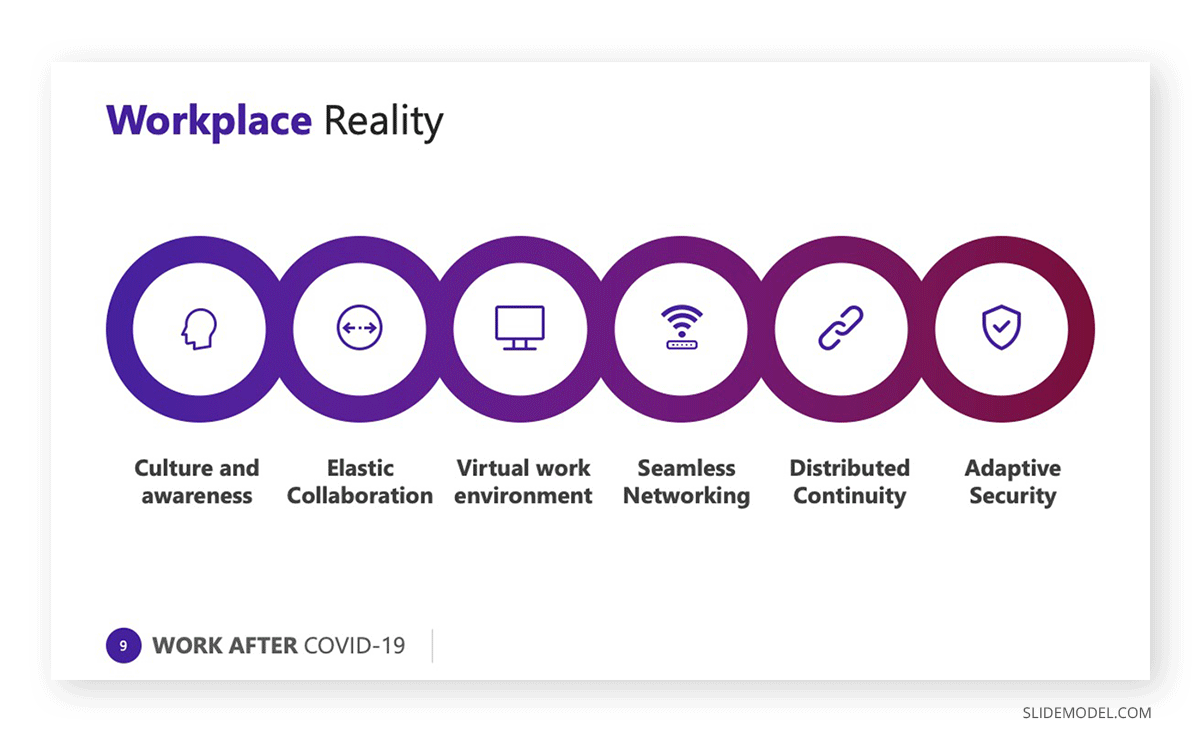 It is also useful to have more virtual tools to communicate with users in this spaces in a contactless way making sure all informations comes through: QR codes, payments, floor access, etc.
4. Coworking Travel Camps are an Emerging Trend
Transition to remote work and/or independent operations has prompted many people to experience the location-independent lifestyle. Or at least, get a quick taste of it during a "workcation".
As "normal" travel remains largely disrupted, going on a quick city break or a weekend gateway isn't always feasible. But spending a month or several abroad has become far more viable and appealing for workers, no longer asked to show up to the cubicle.
Coworking operators are jumping on this trend too. For instance, Ethos Remote Habitat has announced Co-Working Camps for summer 2021. The company offers remote employers to stay in one of their exotic hotel locations in Tulum, Mexico for up to a month as part of a collective gathering.
Selina, a hybrid coworking-hotel operator, is also actively selling subscription-based travel packages to its 76 hotels throughout Latin America, Europe, and the US. The daily rate includes accommodation, access to a co-working space and all hotel amenities, daily wellness activities, weekly laundry, and discounts for food.
As more and more countries reopen to visitors, coworking travel packages will likely gain an even bigger momentum.
To Conclude
Last year was rough for most coworking office providers. But with the increased rates of vaccination and progressive lifting of stay-at-home orders across the globe, more and more people find the idea of flexible workspace more attractive again. After months of working from home and social distancing, many people are eager again to find their "tribe" and mingle in person (that is once it's safe again). And since many people will not be returning to offices, the demand for coworking spaces will once again uptick and reach the pre-pandemic projections.