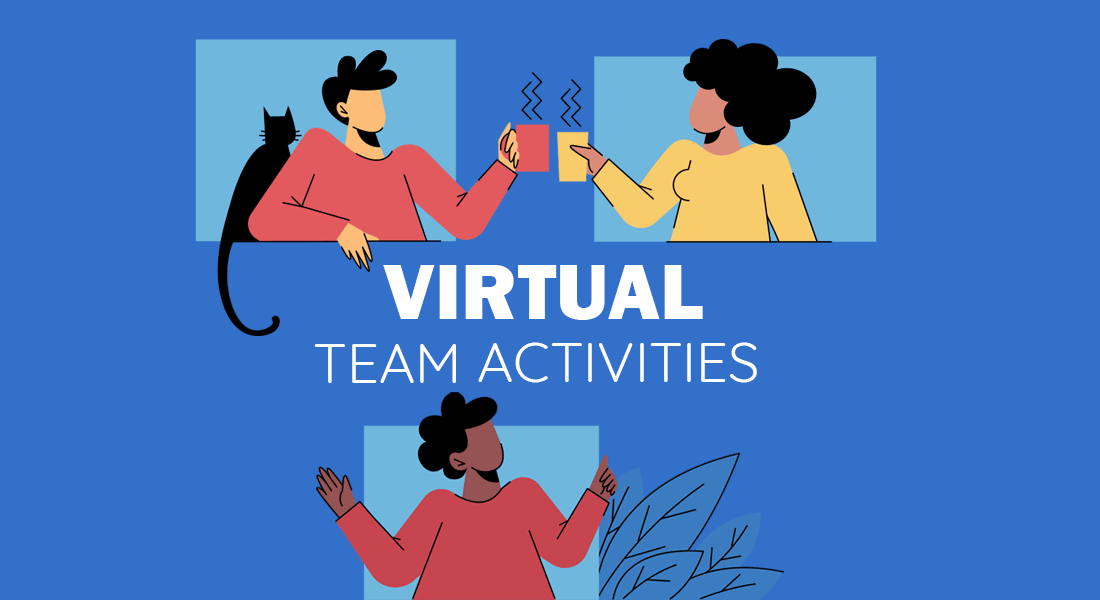 Owing to the pandemic, working from home has become the new normal. It seems like it is here to stay in the foreseeable future. The pitfall of this new transition is that it may result in decreased team productivity, loneliness, disengagement and conflicts amongst the team.
Henry Ford says that "Coming together is a beginning, staying together is progress, and working together is a success." In such a scenario, as a catalyst, virtual team building can help create a team that is more engaged, creative, communicative and productive. This post focuses on the ways to cultivate a cohesive remote workforce by incorporating playful virtual team-building activities.
What is Virtual team building?
Virtual team building is a practice of bringing remote teams together to bond and work collaboratively. It enables the coworkers to foster trust in each other and work as one cooperative unit. A team's success and productivity are primarily dependent on the patterns of communication and engagement amongst its members. Provide teammates with a sense of feeling understood, valued and included by implementing team-building activities in a workplace.
What is the importance of Virtual team building?
Virtual team building enables the employees who work from home feel happy and engaged. Participation in team-building activities allows your employees to enhance their communication skills and reboot their creativity skills to perform better at work.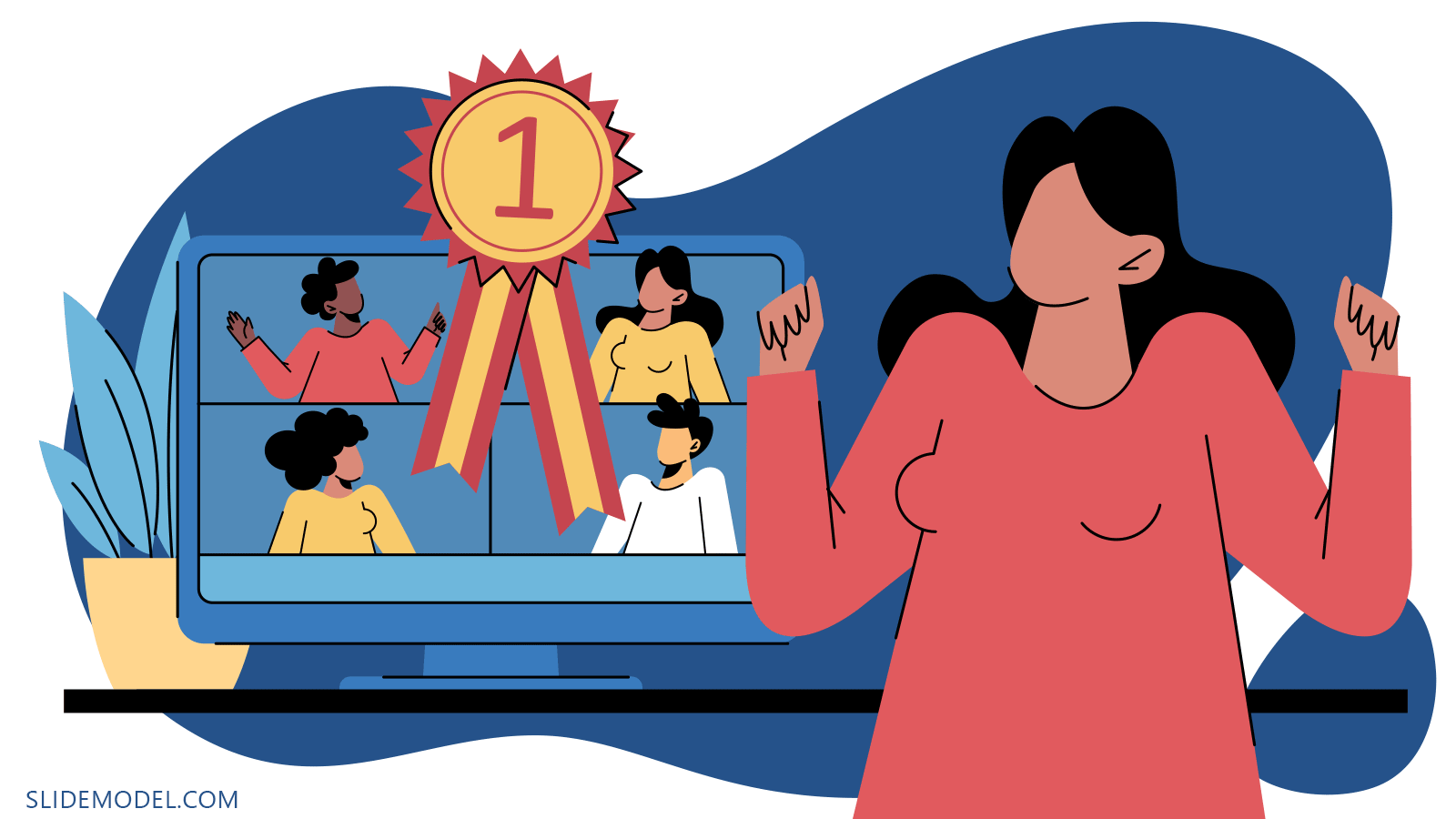 Team building activities equip your employees with problem-solving skills and enable them to tackle different situations at the workplace. The team acquires the required workplace culture, which stands on the foundation of trust.
How to do team building virtually?
While working remotely, it is possible to build a team hassle-free. According to this source, it involves some of the following steps:
Endorse flexibility and versatility: Team building must not be rigid. Support your employees with their diverse ideas and beliefs in the workspace. Autonomy and flexibility are crucial for bringing people with different views together.
Communication is the key: Virtual trust-building activities involve planning and implementing short, simple, fun, and creative activities to ensure communication, inclusion, and collaboration. It infuses bond-building amongst the team members. Build open communication and transparency between the team and its manager. Organizing 1:1 group meetings or social meetups on platforms like Slack and Zoom can make the teammates feel valued.
Clarify tasks and roles: Emphasize the details of task design and the roadmap to help your employees accomplish the task. Ensure simplification and clarity of the work process, followed by periodic feedback.
Encourage employees' morale: Remote team-building exercises foster innovation and encourage the members to portray their creativity. Motivate the employees by acclaiming them for their achievements.
Promote teamwork: As quoted by Bang Gae, "teamwork makes the dream work," organize constructive virtual team-building activities for better organizational performance. You can accomplish your desired goals and enhance productivity by promoting teamwork.

"Teamwork makes the dream work"
Bang Gae

What are the challenges incurred while building a team virtually?
Bringing remote teams together can be a hassle for the manager. Owing to the secluded nature of remote work, issues or challenges, if not resolved in time, may hamper the regular functioning of the team.
While building a team virtually, you can face the following challenges:
Poor Communication and lack of personalization. There is no denying that digital tools like Zoom, Meet or Teams can help remote teams stay connected. But one of the major drawbacks of such platforms is the shortage of face-to-face interaction. It is difficult to know the body language and other nonverbal gestures over digital channels, increasing the prospects of misinterpretation. The lack of communication between the team and misunderstandings are important signs showing that you need a virtual assistant to manage communication strategies within the group. The more reserved nature of the teammates and a lack of personalization online fails to form the required bond of trust between the teammates.
Delegation Issues: An absence of communication failures may interfere with the staff's responsibilities. Delegating specific tasks and assignments may avoid unnecessary confusion in the team. A hands-off approach and trust in the employees can help the leader maintain team unity and the expected results.
Work Ethic Differences: Organizations need to align the virtual teams with company culture while ensuring productivity. Some employees respond better when coworkers surround them. A lack of social facilitation may affect the team's performance.
What are the effective strategies for virtual team building?
Three effective strategies to build an efficient virtual team are:
Appoint a go-to person: Let your people know who to go with the questions about the work and the workplace.
Visit your team in person: A leader can visit the team in person from time to time to reinforce the bond between them.
Bind to a communication charter: Create a charter to lend more contextual cues and communicate for improving personal connections.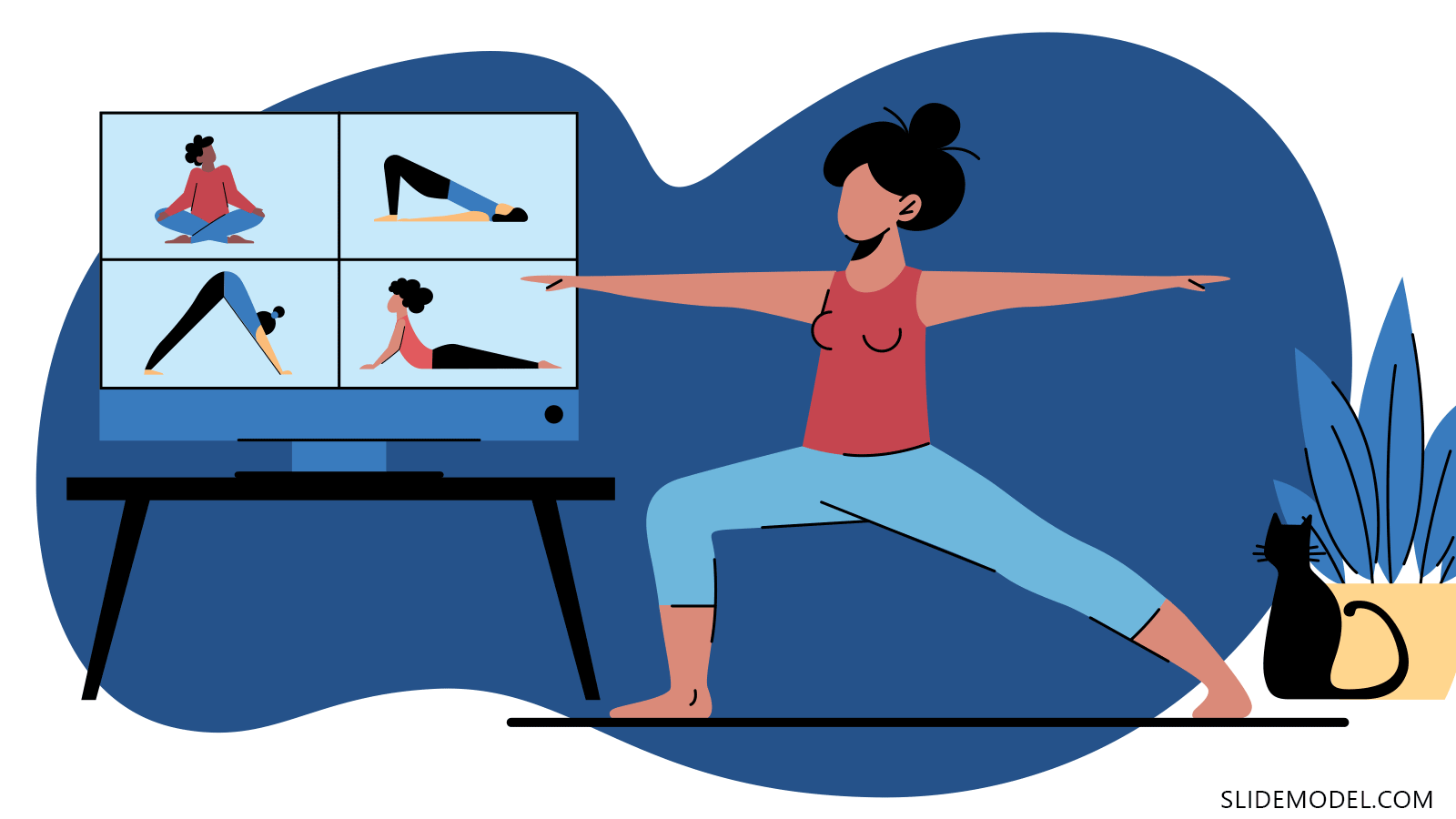 The role of a business leader in supporting virtual teams
A strategic business leader incorporates building relationships between team members via clear and consistent communication. The main goal is to foster team cohesion by integrating individual, socio-emotional and task-oriented roles. A successful leader deploys trust, communication and availability to its members to carry out team building effectively.
Different types of team-building activities (plus ideas and examples)
There are multiple ways to keep your remote teams engaged and motivated. Depending on the goals, the following are some of the ways of the presentation on employee engagement activities. Some of these involve games, or follow a gamification approach, but they are still effective for a professional environment:
1. Icebreakers or Meeting Kickoffs:
Virtual Team Building Icebreakers involve fun-filled activities or questions to lighten the burden.
A round of Icebreaker quizzes can alleviate the air with easy-peasy, casual going or entertaining questions. You can refer to a random icebreaker generator and ask questions, keeping 30 seconds per participant for daily team engagement.
Indulge participants in The ice cream float experience, a stepwise 30 minutes ice cream-making process to start the meeting on the right foot.
Engage participants in a fun atmosphere by applying a No smiling rule. Tell the members that they cannot laugh or smile in this activity and see how long they can refrain.
2. Activities promoting communication:
Communication is a vital aspect of team building, helping your employees build excellent communication skills with these activities.
A virtual Scavenger hunt is one such game designed to get to know each other better. It requires breaking the large teams into smaller ones and providing them with a list of objects. First ones to find all the clues win the game.
Personality tests like Myers-Briggs Type Indicator and Four Tendencies test can encourage communication and enhance bonds amongst teammates.
A virtual activity named Active listener gauges who is most active at the time of a meeting when random, unrelated words or phrases are deliberately added into your presentation.
Building blocks, a remote team building activity, include employees in pairs asking a different question from a pack of cards.
Another team activity, Circle of appreciation, focuses on uplifting the coworkers by making them sit in a circle and appreciate the person to their left.
3. Activities to enable Problem-Solving through creative thinking:
Adding virtual activities with situations seeking solutions to a problem can ensure the smooth functioning of your remote teams.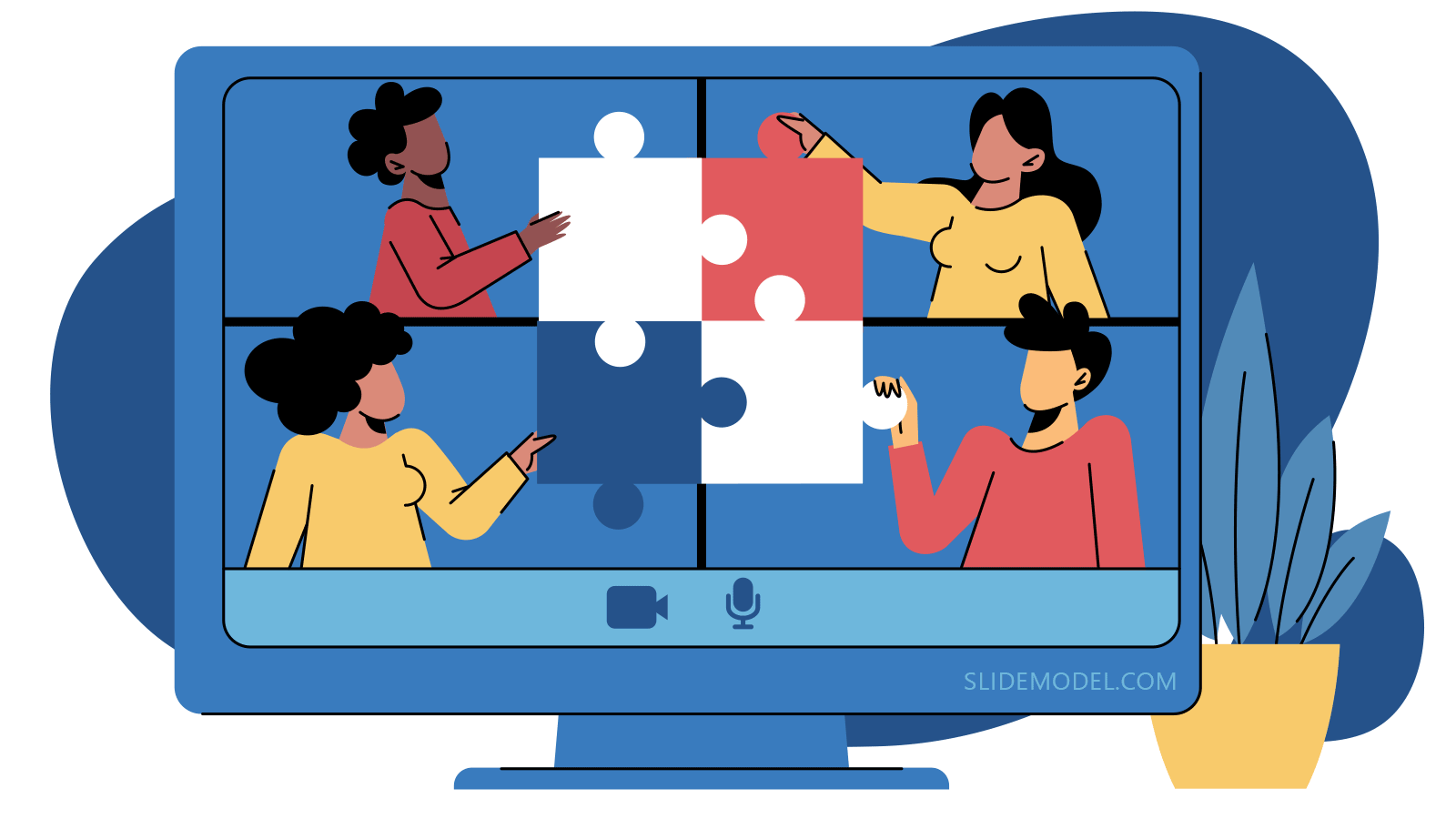 Examples include the Barter puzzle, wherein members have to find ways to barter and get a couple of pieces of the jigsaw puzzle lent to the other team's participants.
Engage your team members with exciting Board games like Survive: Escape from Atlantis, which require the application of problem-solving skills. These are games to play for prizes at work, as well.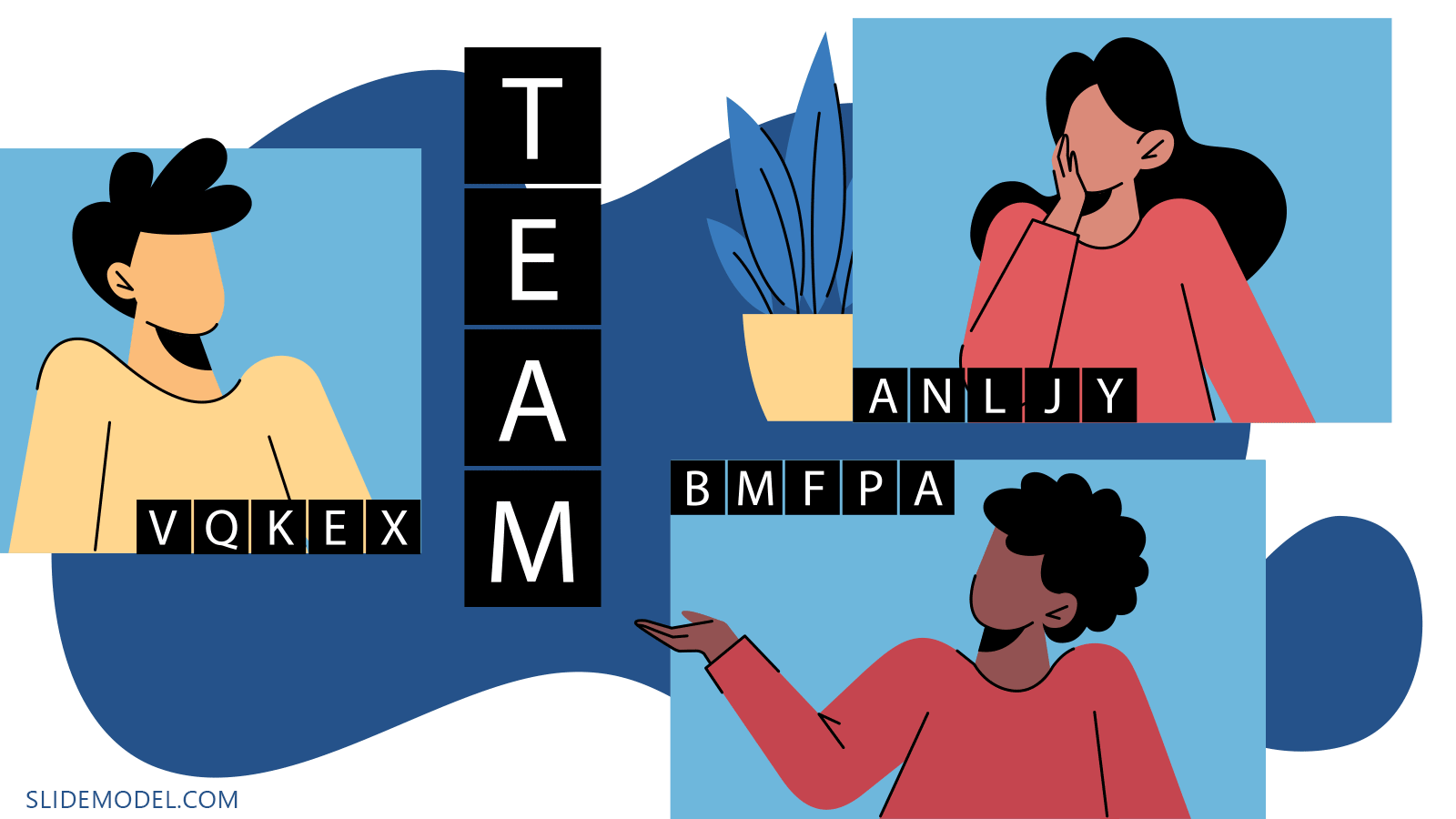 Even Escape Room, a game confined to a room, has taken a virtual twist and requires the participants to work together to solve the problems and escape (preparing a presentation from an editable virtual escape room template for PowerPoint or Google Slides can be helpful here). Organize office debates and announce a Solution day to let workers share opinions and creative solutions to end real work scenarios.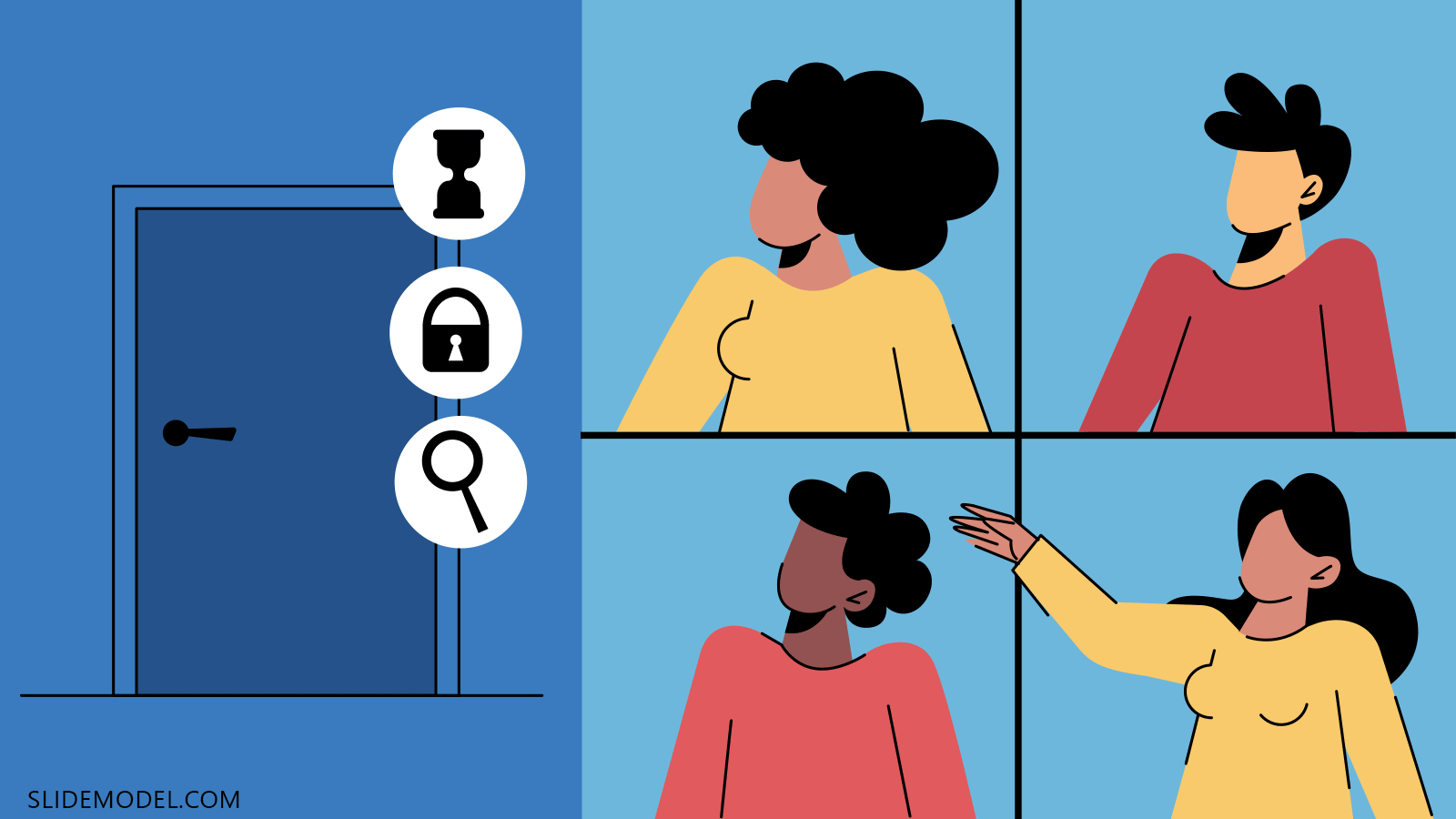 4. Advocate employee bonding:
Support relationship building by hosting virtual events to celebrate diverse cultures. Choose a cause and perform community service with a virtual charity event.
A virtual trip to Barcelona will throw your remote team into bouts of laughter and strengthen their bonds of togetherness. Music is a nice way to bond with your team.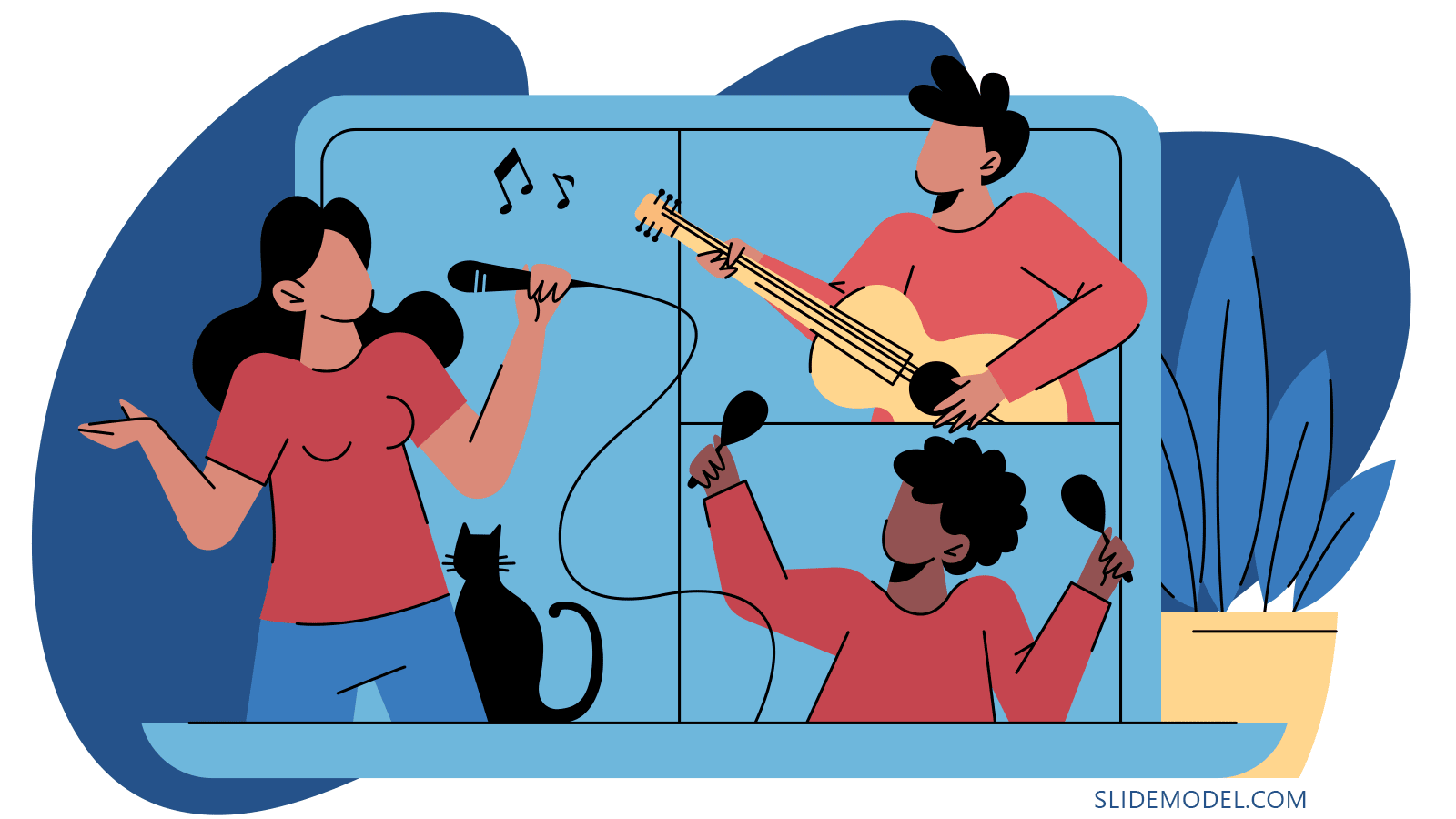 Fun Karaoke virtual sessions can bring a new dimension to your next team bonding experience. Online team-building games like charades, trivia or bingo can help deepen the bond between coworkers.
Final words
In a nutshell, build a stable and engaged remote team by creating a fun and collaborative virtual environment where straightforward communications are encouraged. These ideas above can complement other virtual activities for different purposes and ideas, such as a virtual holiday party, a virtual graduation, or even a virtual ceremony. Incorporate these team-building activities ideas PPT to help fabricate an efficient, productive and effective virtual workspace.