Many organizations use 360 degree feedback to provide assessment for employees via multiple sources to analyze the knowledge, skill and behavior of employees. It is also known as multi-rater feedback, multi-source feedback, 360 Degree Review and multi-source assessment, since it is used frequently for assessing the performance of an employee and to determine his/her future prospects in the organization.
What is 360 Degree Feedback?
360 degree feedback is a measuring tool to gather feedback from different people for the objective assessment of an individual. The sources for 360 degree feedback include; colleagues, subordinates, supervisors, etc. There is also an element of self-assessment and in some cases, the source of feedback may also include external stakeholders such as customers, suppliers or other relevant stakeholders.
The feedback is gathered using a predefined appraisal form which is aimed at determining the performance of the employee against expected competencies. The mechanism helps organizations determine the performance of an employee, as well as to develop skills and behaviors which might help them improve.
When is 360 Degree Feedback Used?
360 degree feedback is commonly used for performance appraisals. Other uses of the tool include determining the pay and promotion prospects of an employee, as well as to determine the utility of employees in an organization. It goes without saying that employees who might be found less than adequate in their performance can easily face the ax for poor performance. This is why a 360 degree review is often unnerving for employees, even people from the senior management; since it can easily ruin their prospects or result in termination on the basis of poor performance.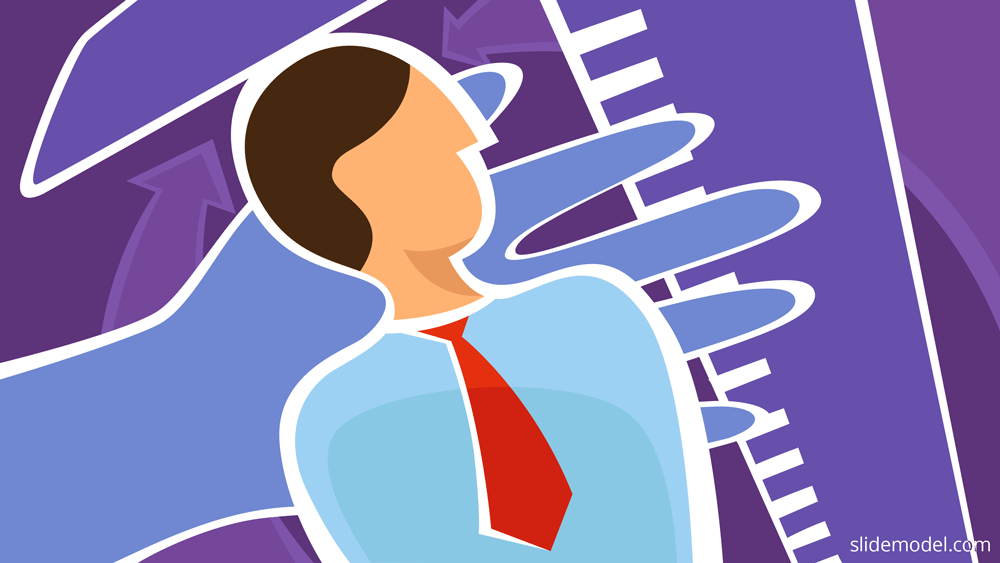 360 Degree Feedback Advantages
Increases Accountability: Regardless of the performance and ability of an employee, the need to be accountable, both in terms of performance and behavior towards other colleagues is important. The purpose of 360 degree feedback not only entails enhanced performance but also to help improve employee relationships at the workplace and to hold them accountable for bad behavior or recklessness. For example, aspects like bad behavior with subordinates, excessive use of company resources or limiting opportunities for people down the hierarchy are often commonly observed where there is an abuse of power by senior officials.  360 degree feedback
Can help bring such behavior to light and improve accountability; since there can be repercussions for an annual appraisal gone wrong.
Improves Performance: A 360 degree evaluation can help employees improve their skills, relationship with peers, and to seek out improvements due to increased accountability, which can help them enhance performance.
Encourages Personal Development: The 360 degree feedback tool ensures that employees can no longer continue working in isolation or get away with bad behavior with colleagues. The need to satisfy multiple stakeholders can help enhance performance and encourage personal development.
Improves Relationship between Colleagues: It is inevitable that 360 degree feedback, if done correctly will lead to at least some improvement in relationships between colleagues. While this might not necessarily be due to the mere benevolence of individuals; a 360 degree evaluation can definitely make one think about how they will be evaluated by colleagues and help improve coordination and overall conduct.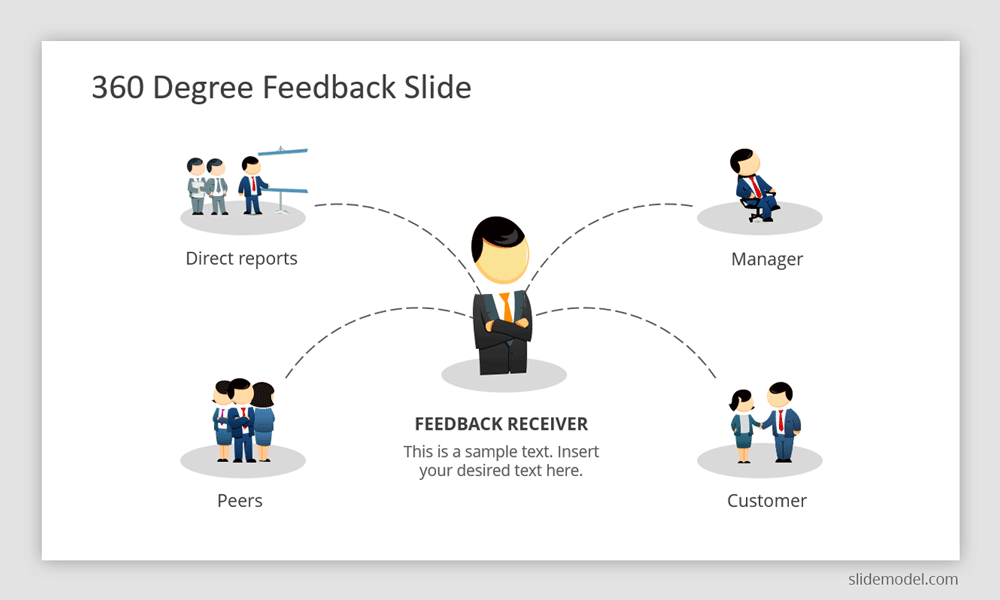 Issues with 360 Degree Feedback
The Evaluation Mechanism can be Flawed: A 360 degree feedback can be difficult to conduct properly. The indicators used can be flawed and the evaluation criteria can be marred by irrelevant aspects which might not even fit with the job description and organizational requirement. A 360 degree evaluation can require customization to cater to organizational needs and specific types of job types. The team at the helm of affairs might not be skilled enough to conduct the process effectively, rendering the 360 evaluation ineffective.
Time Consuming: A 360 feedback can be time-consuming and can even be quite expensive. HR departments often don't account for the cost of such an evaluation due to lost employee man-hours spent on the evaluation and the net result might even be zero gain in productivity for the organization. 360 degree feedback can be marred by tokenism and internal office politics, which can result in a mere waste of time and money.
Needs SMART Goals to be Effective: To make 360 degree feedback effective, there should be SMART goals, i.e. goals that are specific, measurable, achievable, realistic and time-bound. There can be a temptation of creating 360 degree feedback questionnaires which are not linked to SMART goals to get the process completed in haste. This can make the process futile.
Information Overload: The available information after a 360 degree feedback can be overwhelming and difficult to analyze. It can also be hard to separate individual biases and vendettas of employees from facts to objectively assess an employee's performance and conduct.
Automating 360 Degree Feedback
In order to make the 360 degree feedback process more robust there is always room for automation. Using customized applications information can be gathered quickly and easily using digital forms. Furthermore, it can also be easier to quantify the available information using online and offline applications. Even a small organization can use free tools such as Google Forms to create survey forms for this purpose. Similarly, large or medium size organizations can opt for getting a customized application designed or pick from a plethora of existing services.
The question regarding whether or not to automate the 360 degree review mechanism can be difficult to answer. While organizations can cut back on paper and manual processes; losing the human touch when gathering feedback can make the process too robotic to reflect the views and considerations of employees. Nonetheless, it can be difficult, not to mention too expensive to opt for a manual process for large organizations with hundreds or thousands of employees.
The decision of automating 360 degree feedback would largely depend upon the cost-effectiveness of the process for an organization. In most cases, at least some amount of human evaluation would be necessary to ensure the process is appropriately completed.
Final Words
360 degree feedback is by and large not a bad mechanism for gathering feedback and driving productivity within an organization. However, many organizations can end up simply following the bandwagon; making the process flawed and ineffective. One of the most important things needed to conduct a proper 360 review is to ensure that the individuals conducting it are competent enough to get the job done appropriately.
Furthermore, it can be argued that there will always be the threat of tokenism and internal politics within departments and employees which will have to be accounted for. This would be necessary to ensure that personal vendettas, politics and mere show of sincerity towards the process does not overcome the actual purpose of the process, i.e. to drive productivity and improvement at the organizational level, as well as the individual.
Check out some of the 360 Degree PowerPoint templates…