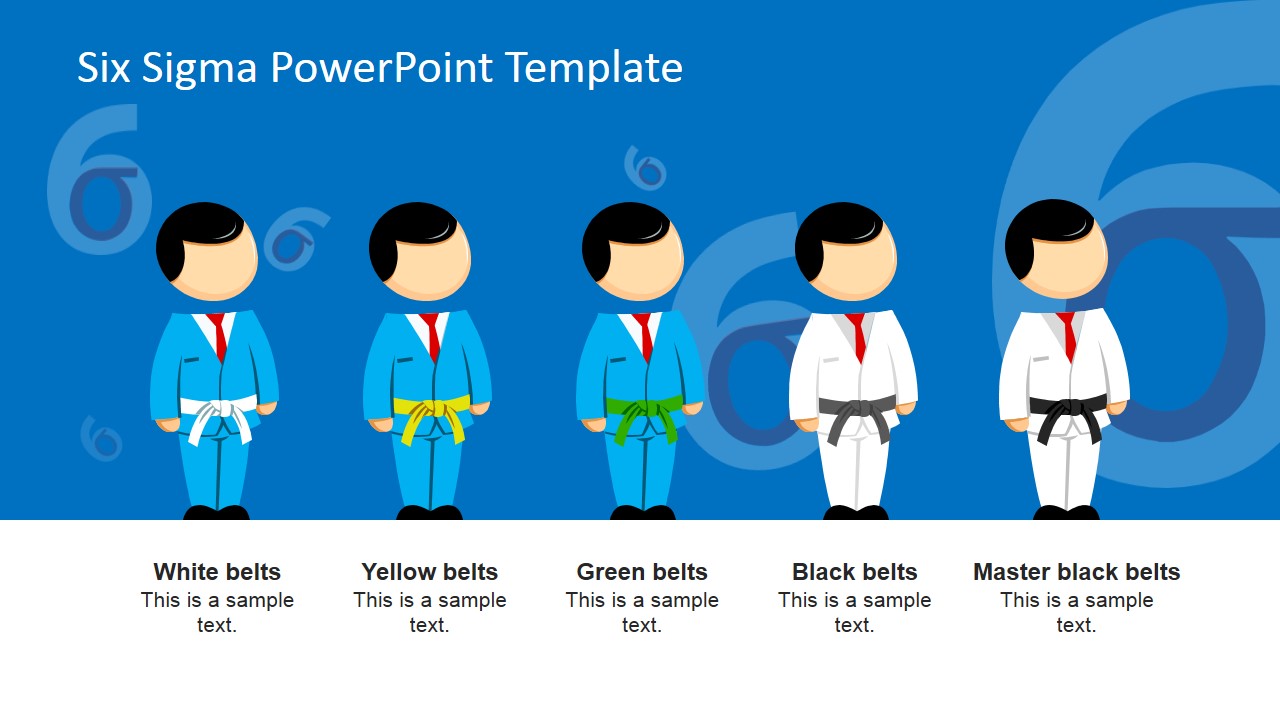 This PowerPoint template is a self-explanatory demonstration of the
Six Sigma levels that are represented by color-coded karate belts worn by business professionals in this illustration. In this template, the professionals stand laterally wearing suit and tie with karate belts depending on their Six Sigma level. The level starts with a white belt and then progresses to yellow, green, black and then finally, master black belt. In a typical Six Sigma course, a professional can only progress to the next levels when a course and a project have been successfully completed.
Return to Six Sigma Belts PowerPoint Template.