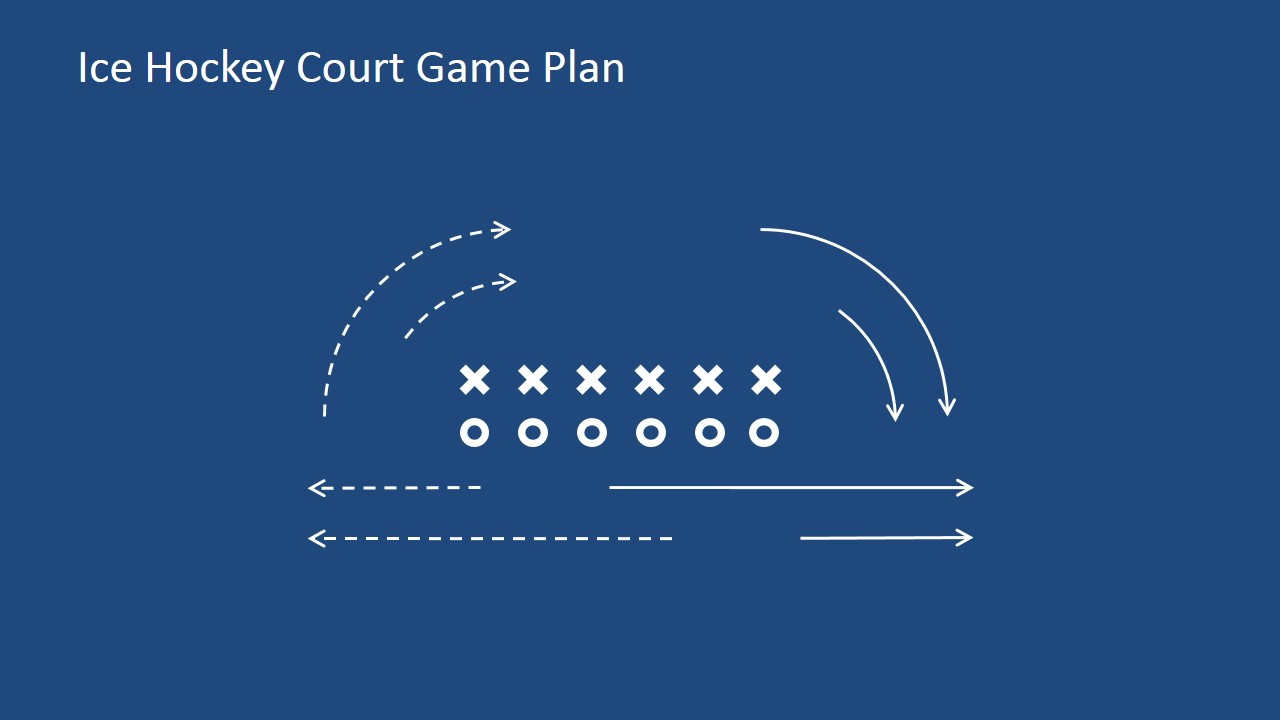 Featured on the slide design are Team Player Icons over a Blackboard. The clipart icons represent team players and competitors. They can aid the creation of presentations involving coaching and employee motivation. Arrows are found on the template design. These indicate directional instructions.
The template can discuss team leadership, management, and goal achievement, in relation to ice hockey. The ice hockey metaphor works best with audiences who are involved in extreme sports, or are fans of such. The familiar comparisons drawn between the game and business will allow the viewers to remember the details of the report. High definition graphics are used in the design. Modification will not have any effect on the image resolution.
Return to Ice Hockey Court Game Plan PowerPoint Shapes.