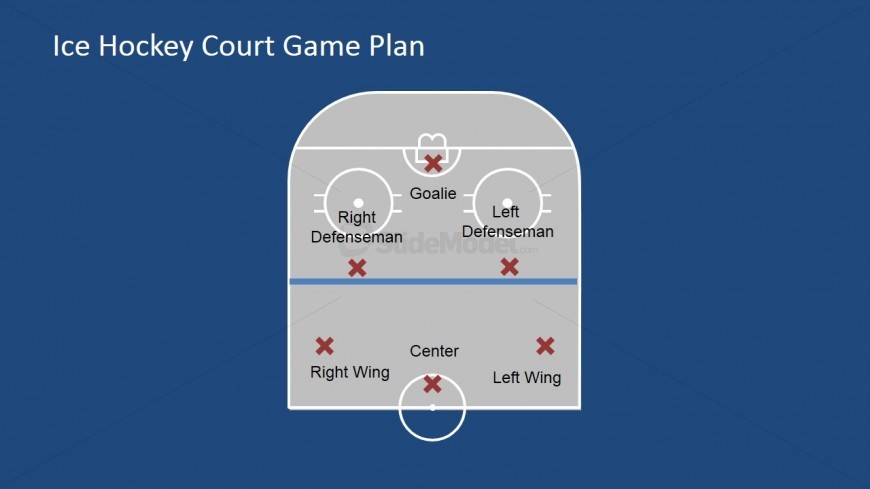 The PowerPoint template shows a Single Half Court with Players. The icons represent team players and indicate their various positions. The template enables the user to highlight the setup of the company regarding a business strategy. The slide design can discuss the role of the employees. It can include a presentation how each one can work in harmony with their co-workers for the benefit of goal achievement.
As in ice hockey, the individual roles of the players, coupled with their teamwork, are vital in scoring a winning goal and achieving success. The template can further emphasize the concept of teamwork. Any alteration to the features of the PowerPoint objects will not affect graphic resolution.
Return to Ice Hockey Court Game Plan PowerPoint Shapes.