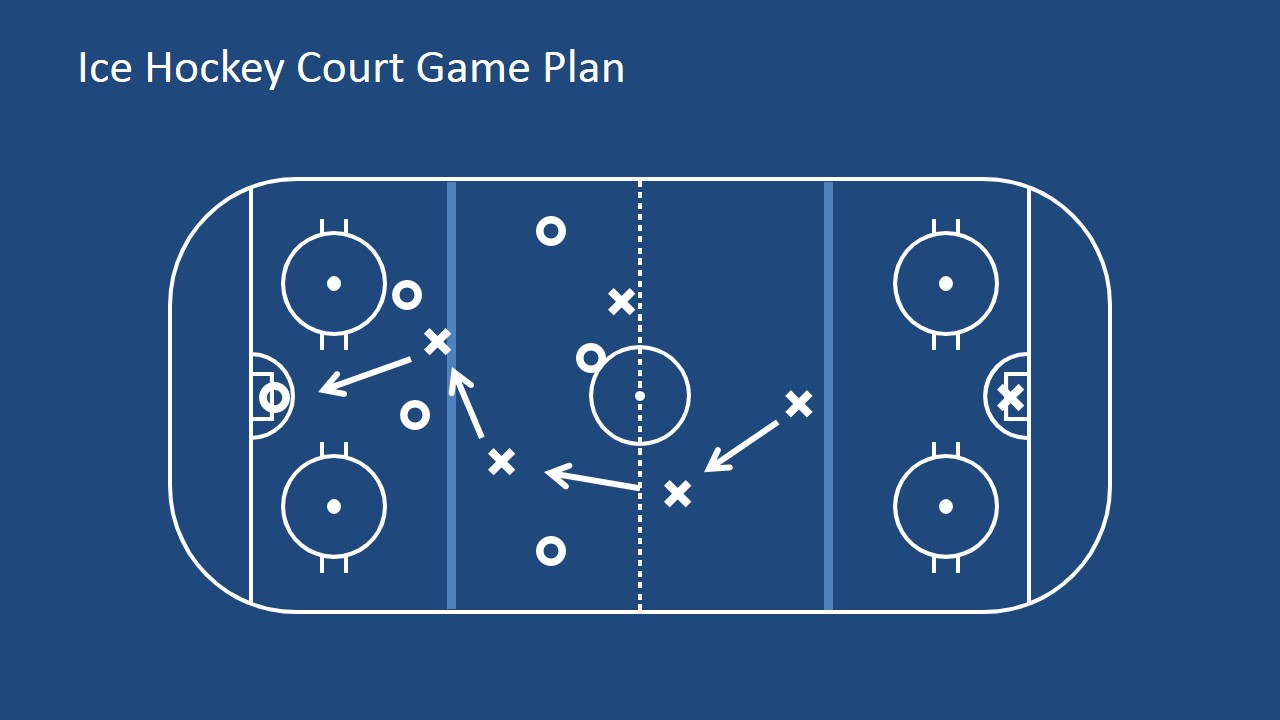 The PowerPoint slide shows a typical Court with Game Plan Illustration. This diagram is commonly seen being used by coaches and team captains to explain certain types of "plays," or game strategies. This player icons and directional create an effective tool in presentations regarding business strategy and company marketing game plan. The PowerPoint objects are designed so they can be rearranged without affecting the quality of the image.
Strategy is the most crucial part in playing ice hockey, and almost every other game. The user can draw on this concept as a metaphor for business. A certain game plan, expressed in hockey terms, can be discussed. This is an especially effective method when the viewers are inclined toward ice hockey. It results in an easily understandable and memorable presentation since it draws on familiar territory.
Return to Ice Hockey Court Game Plan PowerPoint Shapes.