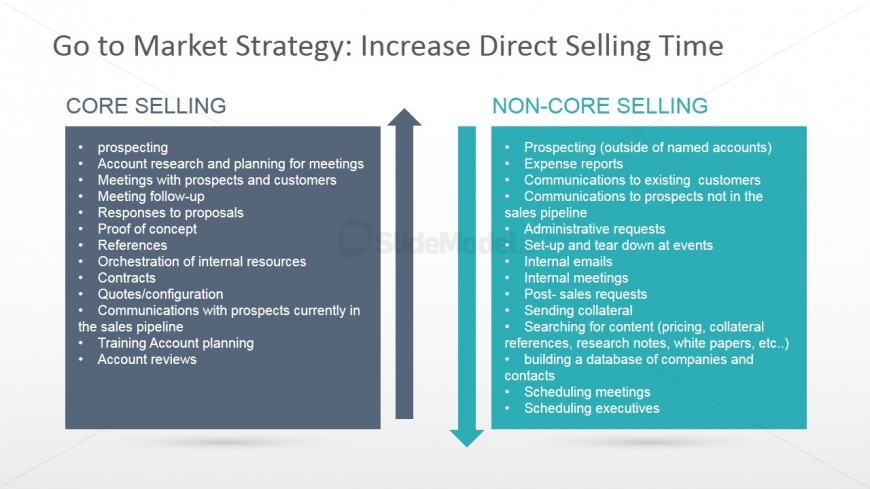 Featured above is a PowerPoint Chart for Increase Direct Selling Time. The Managers must invest more time in the core selling activities and release time in the non-core selling activities. There are two titles at the top of two colored text boxes. First is Core Selling, set in grey color with an upward arrow. The other is Non-Core Selling set in soothing green background with an arrow pointing downwards.
The presenter will have utmost convenience in tackling issues regarding Direct Selling Time with the aid of this PowerPoint template. The words or phrases enumerated may be customized according to the specifications of the presenter. Any alteration regarding the color and size will not affect the graphic resolution of the PowerPoint icons.
Return to Go To Market Strategy PowerPoint Template.