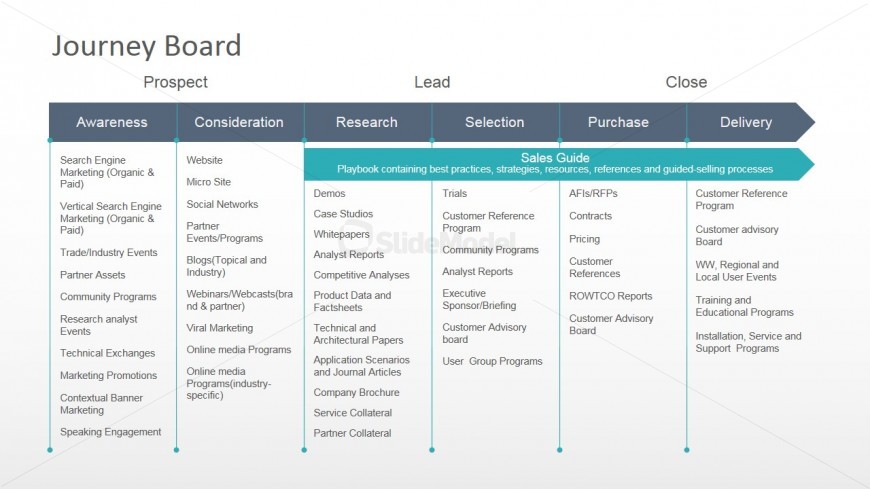 The Customer Journey PowerPoint Diagram on the slide design presents a full Customer Journey from product awareness to purchase. Seen on the diagram are headings and phrases applicable for consumer-focused marketing topics involving customer journey. The headings are filled in dark blue. They are classified into prospect, lead, and close.
All the phases involved from the time the customer learns of the existence of the product or service up to the time of an actual purchase is included in the diagram. This will aid the audience in understanding well the subject matter. Any alteration regarding the color and size will not affect the graphic resolution of the PowerPoint icons.
Return to Go To Market Strategy PowerPoint Template.