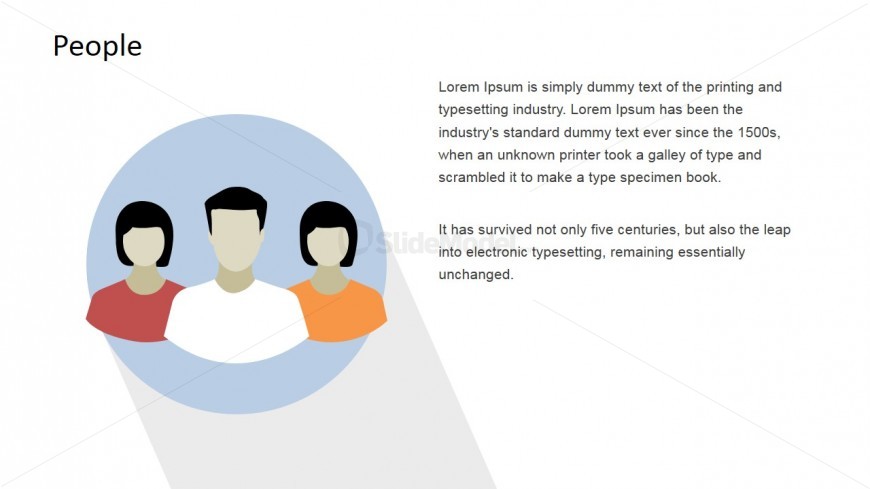 This PowerPoint slide illustrates the people aspect in Galbraith's Star Model. On the left side of the slide is a vector drawing of three people, found in front of a blue circular PowerPoint shape. To the right of the drawing is a set of text placeholders, where the presenter can place the related descriptions.
This part of the model governs the human resource management in the organization. It manages the recruitment, training, development, talent management, organization cultures, and behaviors. The PowerPoint objects can be rearranged to suit the presenter's specifications. Any modifications, event to size, will not affect its graphic resolution.
Return to The Galbraith Star Model for PowerPoint.