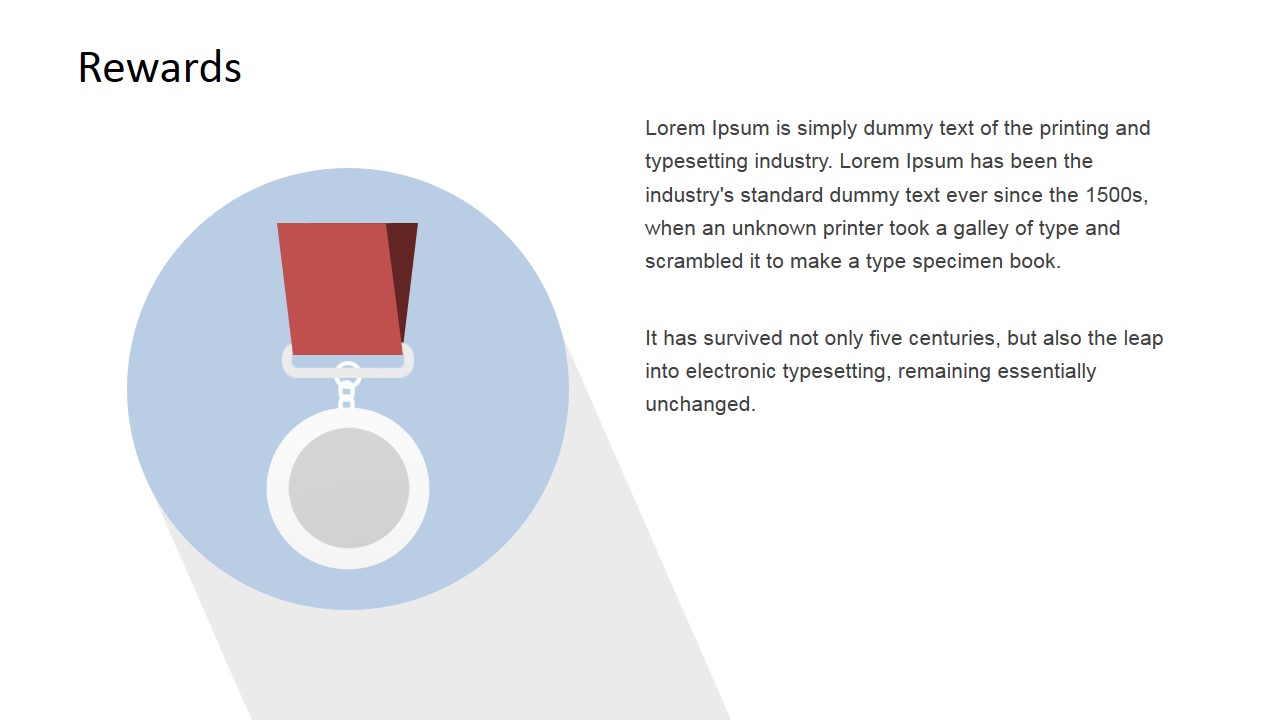 This PowerPoint template shows the Galbraith Rewards System PowerPoint Slide. It features a vector drawing of a badge or medal. It is found inside a blue circular PowerPoint shape. A set of placeholders can be found to the right of the drawing. Any alteration regarding the color and size will not affect the graphic resolution of the PowerPoint icons.
In Galbraith's model, rewards are optimized by influencing the organization members' performance and keeping them in line with the organization's goals and objective. Rewards are a way of acknowledging good credits in the team. It boosts that morale of the members which enhances the members' loyalty to the company's aspirations.
Return to The Galbraith Star Model for PowerPoint.