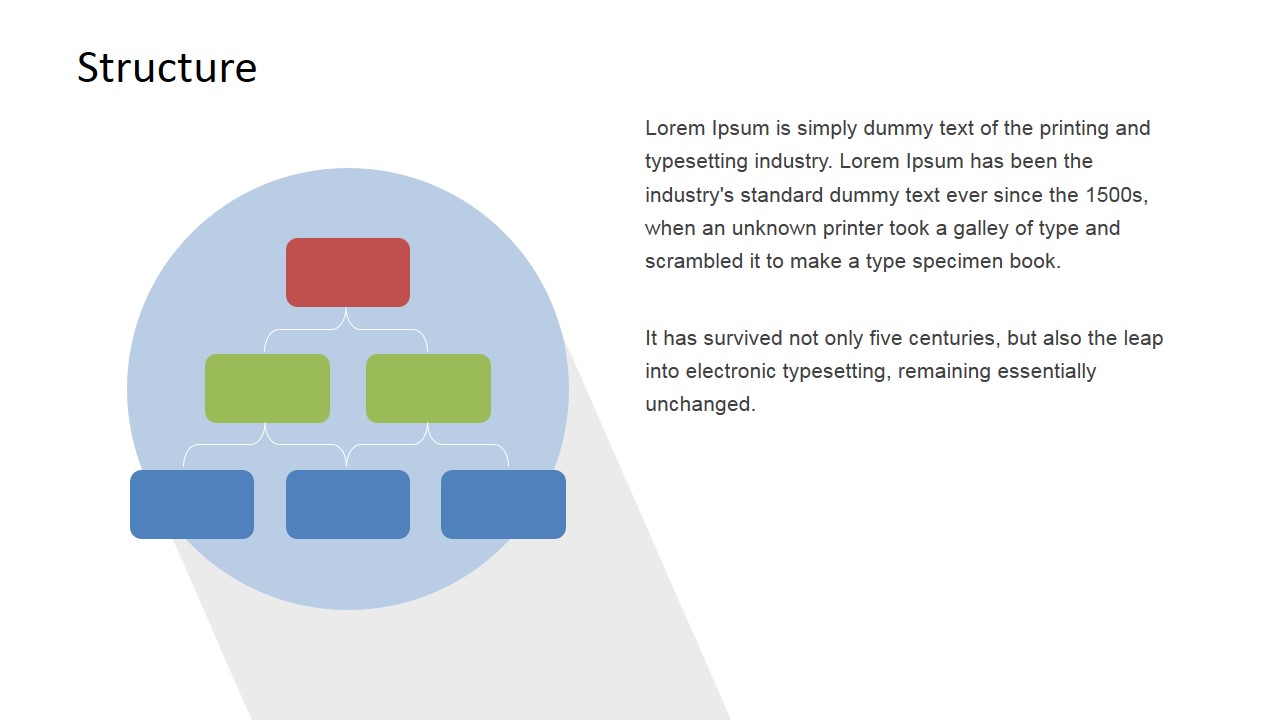 The Galbraith Organization Structure PowerPoint Template features a descriptive slide design. This PowerPoint slide illustrates the structure aspect of the Galbraith Star Model. In this template, it is represented by several rectangular boxes in different colors, forming a pyramid.
The organizational structure defines the bureaucracy, roles and responsibility as well as organizational flow in the company. This Organizational Chart represents the organization hierarchy and dependencies. All graphics are created in high resolution for a more professional appeal. The PowerPoint objects are flexible so the presenter can insert text or modify their color, size, and arrangement, without affecting their image resolution.
Return to The Galbraith Star Model for PowerPoint.